Nero Wolfe's Brownstone: Stay at Home – Days 40 & 41
Nero Wolfe's Brownstone: Stay at Home – Days 40 & 41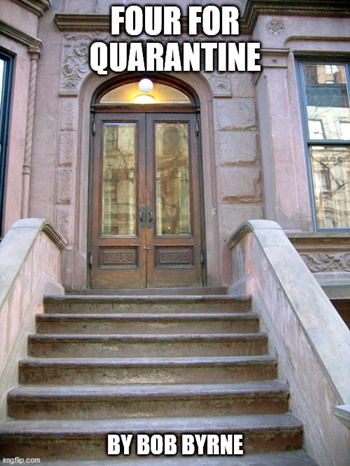 So, in 2020, as the Pandemic settled in like an unwanted relative who just came for a week and is still tying up the bathroom, I did a series of posts for the FB Page of the Nero Wolfe fan club, The Wolfe Pack. I speculated on what Stay at Home would be like for Archie, living in the Brownstone with Nero Wolfe, Fritz Brenner, and Theodore Horstmann. I have already re-posted days one through thirty-nine. Here are days forty (April 30) and forty-one (May 1). It helps if you read the series in order, so I've included links to the earlier entries.
Day Forty– 2020 Stay at Home
Saul called today. The governor announced that he was releasing some prisoners due to excessive coronavirus exposure in the prisons. And as Lon had predicted, Arthur Goldstein was one of them. Wolfe had brought Saul in late in the case to try and get him for killing the guard. Saul, who rarely comes up short, and hates doing so even more than I do – if that's possible – hadn't been able to get what we wanted.
"Instead of him getting the chair, he's going home."
"Yeah. That's an itch I'd like to scratch."
"Maybe we'll get lucky and he'll do something stupid, now that he's out," Saul mused.
"That would be an early birthday present."
"No poker this week?" he queried. Like the rest of us, he didn't enjoy playing online nearly as much as our usual games, but it was still better than not playing at all.
"No. Maybe next week."
"Look, Archie. I know you're gonna be thinking about Goldstein a lot. You probably already started. Don't let it eat you up. You and I did our best on it. And we're pretty good. He was just a little better; and lucky."
Saul knew me too well. "Sure, sure. I'll think on it for a few days, but there's nothing I can do about it."
He said he was thinking about working for Bascom next week, and he'd let me know what he was up to.
*******
Wolfe told Fritz not to make dinner this evening. He wanted me to go look over things at Rusterman's, and bring dinner back with me. I asked Fritz if he wanted to go. He thought about it for a full minute, but decided to stay home. I think he wanted to enjoy some quiet time down in the basement. No Wolfe second-guessing his dinner preparations. And then, he could just enjoy food which I brought home.
I've gone into Rusterman's a couple times since things closed down, and it's always very strange to see the dining room totally empty, knowing it would be packed in normal times. First thing I noticed was that the tables were a bit dusty. Felix knew, even though they were closed to sit-down customers, he was to keep the place up to normal standards. He said that one of the employees had called in sick this morning; not the virus. It would be taken care of.
The kitchen was clean and the ingredients looked fresh. He had found a new meat supplier without any interruption in service. I'm sure Wolfe would have found a long list of things to criticize, but it looked good enough to me. I took home more than enough food, including chicken, beef, four types of sides, and two desserts. I avoided talking with William Dumfrey, the arrogant head chef. I will say, dinner was very good. Fritz ate with us in the dining room, as did Theodore. It was a nice meal.
*******
The Swann's cleaners we use actually was closed this time. I knew better than to take the laundry to Mister Lee's place again. That would have caused a bad time in the Brownstone. I found another Swann's not far away. It looked clean enough. I didn't ask for extra starch.
*******
No Bogart tonight. Which was fine. I was still remembering scenes from last night's showing of The Caine Mutiny. Jose Ferrer and Fred MacMurray really had great performances alongside Bogie. Fritz still wanted a classic, but something different.
He thought that he had seen North by Northwest. I told him that if he was uncertain, then he definitely hadn't seen it. One isn't unsure about that. So, we watched Cary Grant in the role that convinces me he could have been a fine James Bond. Alfred Hitchcock certainly knew his suspense. I'd now shown Fritz Grant in this one, and Arsenic and Old Lace. He was fast becoming a big Grant fan.
*******
Day Forty One– 2020 Stay at Home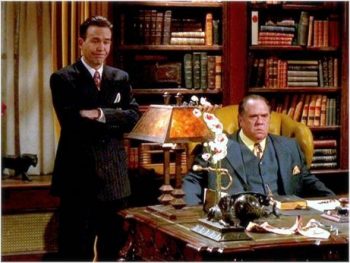 A lot of people spend most of their time in their office. Well, when there's not a global Pandemic going on. Earning a living is a requirement for the majority of Americans. I too spend a large part of my day in an office. It's not my office, but on the bright spot, it's only about a fifteen second walk from my living quarters. As Wolfe once said about Saul Panzer's quarters on the rented second floor of a house, it's a good room.
I spend a lot of my day at my desk. It's a good desk, with a good swivel chair to sit in. Mind you, that chair is nothing like Wolfe's Mauro wood special, but mine doesn't have to hold nearly as much weight, either. There's a battered old red box on my desk, which I use for postage stamps. If you don't know the story behind that, you're gypping me out of some royalties. Go buy a book called, you guessed it, The Red Box. I don't name my cases; the publishing people do that.
I keep a couple guns in that desk, along with my shoulder holster. It's the only way I like to wear a gun, unless circumstances dictate that I drop one in a coat pocket. I have my suits tailored so that the holster doesn't show.
That chair and desk are where I drink coffee, watch Wolfe's 'charades,' as Cramer calls them, work on the orchid germination records, answer the phone, read magazines, and – as needed – badger Wolfe into working. I spend several hours a day there, morning, afternoon, and evening. Of course, I have activities, work and pleasure, which take me out of the brownstone – though not so much during the lock down. My favorite time in the office is the morning. Which should not surprise you, since Wolfe doesn't come down until 11:00, after his first session of the day in the plant rooms. Having been fed by Fritz, read the papers, and enjoyed some coffee, I am ready for whatever the day brings. Well, most of the time…
There are over a thousand books of all types, the most recent weeks of newspapers in case we need them for a case, the over-sized globe, furniture, and Wolfe's desk and chair. And some really expensive rugs that I have never spilled a drop of coffee on. I know Wolfe would never let me forget it if I did.
I will admit that it's a pretty good office.
******
Arthur Goldstein did not enter my day. That is all.
*******
Over 65,000 virus deaths in America. Yes, I know the flu can cause similar havoc. And the flu, plus this virus, is truly terrible. But I can get a vaccine for the flu to decrease my chances of getting it. And if I do get the flu, there's a pretty good chance they can treat it and I'll be fine.
There's no vaccine, and no treatment, for COVID. That's why it's scary. If we had either one, things would be a lot better. I'm still not going out without a mask.
*******
I asked Fritz if he wanted to watch a Sherlock Holmes movie. He surprised me and said he had seen all the Basil Rathbone ones, and liked them. He asked for someone else. So, we settled in and watched Hammer's Hound of the Baskervilles, with Peter Cushing and Christopher Lee. He knew both actors, though hadn't been aware that Lee played Sir Henry Baskerville. I told him we could watch one of the three movies in which Lee played Holmes himself, if he wanted.
There are layers to Fritz that surprise me sometimes. He likes old horror movies. Not the modern, blood and gore garbage, but the old Lon Chaney movies, and the classic mummy ones. So, he liked the Gothic feel of Cushing's Hound. If you've never seen Peter Cushing play Sherlock Holmes, you're missing out. And if you think that Benedict Cumberpimple is the real Holmes, you need to go read Arthur Conan Doyle's originals. And then, watch Cushing. The man was simply a fine actor. I've heard that his stage Shakespeare performances were superb.
Fritz enjoyed the dark tone of the movie. He can throw a curve ball when you're expecting the heat.
Otherwise, not much to report on this Friday. We'll see what tomorrow holds.
Stay at Home
Nero Wolfe's Brownstone: Stay at Home – Days 1 and 2
Nero Wolfe's Brownstone: Stay at Home- Days 3 and 4
Nero Wolfe's Brownstone: Stay at Home- Days 5, 6, and 7
Nero Wolfe's Brownstone: Stay at Home- Days 8, 9, and 10
Nero Wolfe's Brownstone: Stay at Home- Days 11, 12, and 13
Nero Wolfe's Brownstone: Stay at Home Days 14 and 15
Nero Wolfe's Brownstone: Stay at Home Days 16 and 17
Nero Wolfe's Browsnstone: Stay at Home – Days 18 and 19
Nero Wolfe's Brownstone: Stay at Home – Days 20 and 21
Nero Wolfe's Brownstone: Stay at Home – Days 22 and 23
Nero Wolfe's Brownstone: Stay at Home – Days 24 and 25
Nero Wolfe's Brownstone: Stay at Home – Day 26
Nero Wolfe's Brownstone: Stay at Home – Day 27
Nero Wolfe's Brownstone: Stay at Home – Days 28 and 29
Nero Wolfe's Brownstone: Stay at Home – Day 30
Nero Wolfe's Brownstone: Stay at Home – Day 31
Nero Wolfe's Brownstone: Stay at Home – Days 32 and 33
Nero Wolfe's Brownstone: Stay at Home – Days 34 and 35
Nero Wolfe's Brownstone: Stay at Home – Day 36
Nero Wolfe's Brownstone: Stay at Home – Day 37
Nero Wolfe's Brownstone: Stay at Home – Day 38
Nero Wolfe's Brownstone: Stay at Home – Day 39
Nero Wolfe's Brownstone
Meet Nero Wolfe
The R-Rated Nero Wolfe
Radio & Screen Wolfe
A&E's 'A Nero Wolfe Mystery'
The Lost 1959 Pilot
The Mets in "Please Pass the Guilt"
A Matter of Identity (original story)
3 Good Reasons
3 Good Reasons – 'Not Quite Dead Enough'
3 Good Reasons – 'Murder is Corny'
3 Good Reasons – 'Immune to Murder'
3 Good Reason – 'Booby Trap'
The Greenstreet Chronicles (Pastiches based on the Radio Show)
The Careworn Cuff – Part One
The Careworn Cuff – Part Two
The Careworn Cuff – Part Three
---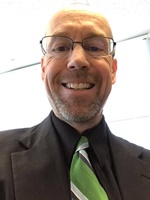 Bob Byrne's 'A (Black) Gat in the Hand' made its Black Gate debut in the summer of 2018 and will be back yet again in 2022.
His 'The Public Life of Sherlock Holmes' column ran every Monday morning at Black Gate from March, 2014 through March, 2017. And he irregularly posts on Rex Stout's gargantuan detective in 'Nero Wolfe's Brownstone.' He is a member of the Praed Street Irregulars, founded www.SolarPons.com (the only website dedicated to the 'Sherlock Holmes of Praed Street') and blogs about Holmes and other mystery matters at Almost Holmes.
He organized Black Gate's award-nominated 'Discovering Robert E. Howard' series, as well as the award-winning 'Hither Came Conan' series.
He has contributed stories to The MX Book of New Sherlock Holmes Stories – Parts III, IV, V, VI and XXI.
He has written introductions for Steeger Books, and appeared in several magazines, including Black Mask, Sherlock Holmes Mystery Magazine, The Strand Magazine, and Sherlock Magazine.