Nero Wolfe's Brownstone: Stay at Home – Day 38
Nero Wolfe's Brownstone: Stay at Home – Day 38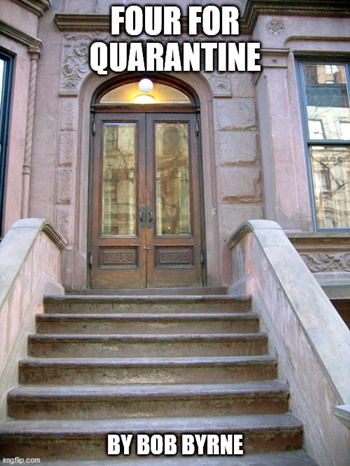 So, in 2020, as the Pandemic settled in like an unwanted relative who just came for a week and is still tying up the bathroom, I did a series of posts for the FB Page of the Nero Wolfe fan club, The Wolfe Pack. I speculated on what Stay at Home would be like for Archie, living in the Brownstone with Nero Wolfe, Fritz Brenner, and Theodore Horstmann. I have already re-posted days one through thirty-seven. Here is thirty eight (April 28). It helps if you read the series in order, so I've included links to the earlier entries.
Day Thirty Eight – 2020 Stay at Home
If you read my accounts of some of the cases Wolfe and I have solved, you may recall the name Ron Seaver from one of them. I only mention that because he took his last name from my favorite pitcher: Tom Seaver. Today, while I was working on some germination records, I listened to the broadcast from my favorite Tom Seaver game. No, not the no-hitter – He was pitching for the Reds when he finally got one.
But in 1969, Seaver had a perfect game going against the Cubs. And with one out in the ninth, Jim Qualls, who had a whopping total of 31 hits in his three-year career (in which he didn't even hit .230), singled to ruin things. I mentioned that the baseball gods should have let Willie Mays end his career with a World Series homer against the A's in 1973. They were sleeping on Seaver that day at Wrigley Field, too.
Wolfe came down from the plant rooms at 11:00, while I was still listening to the game. He was not happy about it, but he endured without complaining. He knows I'm restless to get out and do some detective work again, so he didn't begrudge me listening to a baseball game while working on the orchid records.
*******
I know a lot of people, staying at home all day, every day, are eating a lot more then they normally do. But since Nero Wolfe rarely leaves the house, there hasn't been a change in his habits. Sometimes he wants more beer than he should have, but that's got nothing to do with the pandemic. I've made sure to get my walk in at least every other day, since Fritz' cooking hasn't fallen off a bit. I don't need my pants size to go up during all this.
*******
After lunch, I looked at the finances. Wolfe did cut out most of the extravagant spending, as he promised to do, after our last talk. But the inflow was none, and the outflow would always be a lot more than that. I am willing to take a temporary reduction in salary, since I'm not doing any detective work. I didn't bring up the money conversation today, but it's coming this week. He' s going to have to make some decisions that will generate some revenue. I think we can take on a client, with me taking all precautions outside. But it's going to be a tough sell. Wolfe never wants to work when circumstances are favorable. This lockdown is a perfect excuse for him to cast the few jobs that might pop up. Except for food deliveries, the doorbell has barely rung the past month.
*******
"Nero Wolfe's office, Archie Goodwin speaking."
"I'm sorry, I must have dialed the wrong number, I was looking for a good private eye." The caller's voice was very hoarse.
They say friends are a mixed blessing. I don't see so much of the good side of 'mixed' with some of mine.
"What's the matter, Lon? The publisher of that rag you work for finally come to his senses and fire you? Now you're spending your time making prank calls?"
"There's no getting anything past you. Unless it's a bluff at the card table. Which, speaking of, game tomorrow night?"
I hadn't decided whether or not I wanted to take a week off. "Haven't decided yet, I'll decide before bed tonight."
"Kinda last minute, don't you think?"
I frowned – not that he could see it. "Your social calendar that busy?"
"Good point. I can stretch it a little longer."
I shifted in my chair. "Is that all you called for?"
"No. No it's not. You remember Arthur Goldstein?"
I straightened up a little. "He'd be hard to forget. He was the most clever jewel thief Wolfe ever nabbed."
"And you still think he killed that guy, even though the police couldn't prove it?"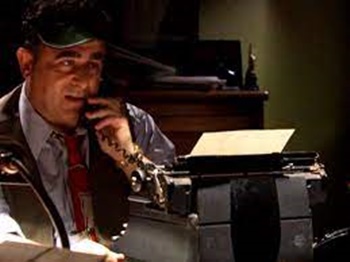 I thought back. Goldstein was brilliant. He once told Wolfe that he was the fourth smartest man in New York City. He might not have been far from the mark. He made one mistake, and it was barely one, to begin with. Wolfe spent a long time trying to get a wedge in, with no luck. But we finally cracked it. We knew he stuck a knife in a security guard who stumbled into a room at the wrong time, but we couldn't prove it, and he was never charged for it.
"You know I do. What brings that name up?"
He's being released."
"What?"
"Yeah. You know that that the governor is releasing some convicts, because prisons are breeding grounds for the virus. You've seen the numbers."
"And Goldstein is one of the lucky ones?"
"He's on the list for the latest batch of nonviolent, 'no threat to society' prisoners our esteemed state leader is considering releasing. The inside word is Goldstein is getting a check mark, not an 'x.'"
"I will be damned. He's nonviolent like you're a good poker player."
"Hey-"
"He killed that guard. I'd bet my license on it."
"Can I get a quote? One from Wolfe would be even better, but you'll do."
"No, you junior reporter. My name's not going to be in the paper on this one. I might say something that could get me sued for libel."
Lon's voice got serious. "You're really sure he did it, aren't you?"
"I certainly am. That's one I wanted badly. If I knew he would be getting out early, I might have taken some steps to make sure he didn't avoid that charge."
Lon knew I wasn't in a joking mood about this topic. He chatted a little, then rang off. I decided to wait until it was official and I read about it in the paper before talking with Wolfe about it. But putting it out of my mind wasn't going to be as easy as I wished.
*******
Fritz wanted to play a board game tonight, rather than watch a movie. We put on some classical music, which he loves, and played – you guessed it, Monopoly. Fritz plays it close to the vest, hoarding cash and buying sparingly. I'm like Lily's departed father, building, building, building. I was cash poor, property rich. And I was positioned to win it all when I got the street repairs card, followed by a bad roll to land on the only property he had with three houses. I was wiped out in two rolls.
Stay at Home
Nero Wolfe's Brownstone: Stay at Home – Days 1 and 2
Nero Wolfe's Brownstone: Stay at Home- Days 3 and 4
Nero Wolfe's Brownstone: Stay at Home- Days 5, 6, and 7
Nero Wolfe's Brownstone: Stay at Home- Days 8, 9, and 10
Nero Wolfe's Brownstone: Stay at Home- Days 11, 12, and 13
Nero Wolfe's Brownstone: Stay at Home Days 14 and 15
Nero Wolfe's Brownstone: Stay at Home Days 16 and 17
Nero Wolfe's Browsnstone: Stay at Home – Days 18 and 19
Nero Wolfe's Brownstone: Stay at Home – Days 20 and 21
Nero Wolfe's Brownstone: Stay at Home – Days 22 and 23
Nero Wolfe's Brownstone: Stay at Home – Days 24 and 25
Nero Wolfe's Brownstone: Stay at Home – Day 26
Nero Wolfe's Brownstone: Stay at Home – Day 27
Nero Wolfe's Brownstone: Stay at Home – Days 28 and 29
Nero Wolfe's Brownstone: Stay at Home – Day 30
Nero Wolfe's Brownstone: Stay at Home – Day 31
Nero Wolfe's Brownstone: Stay at Home – Days 32 and 33
Nero Wolfe's Brownstone: Stay at Home – Days 34 and 35
Nero Wolfe's Brownstone: Stay at Home – Day 36
Nero Wolfe's Brownstone: Stay at Home – Day 37
Nero Wolfe's Brownstone
Meet Nero Wolfe
The R-Rated Nero Wolfe
Radio & Screen Wolfe
A&E's 'A Nero Wolfe Mystery'
The Lost 1959 Pilot
The Mets in "Please Pass the Guilt"
A Matter of Identity (original story)
3 Good Reasons
3 Good Reasons – 'Not Quite Dead Enough'
3 Good Reasons – 'Murder is Corny'
3 Good Reasons – 'Immune to Murder'
3 Good Reason – 'Booby Trap'
The Greenstreet Chronicles (Pastiches based on the Radio Show)
The Careworn Cuff – Part One
The Careworn Cuff – Part Two
The Careworn Cuff – Part Three
---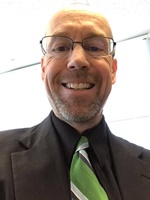 Bob Byrne's 'A (Black) Gat in the Hand' made its Black Gate debut in the summer of 2018 and will be back yet again in 2022.
His 'The Public Life of Sherlock Holmes' column ran every Monday morning at Black Gate from March, 2014 through March, 2017. And he irregularly posts on Rex Stout's gargantuan detective in 'Nero Wolfe's Brownstone.' He is a member of the Praed Street Irregulars, founded www.SolarPons.com (the only website dedicated to the 'Sherlock Holmes of Praed Street') and blogs about Holmes and other mystery matters at Almost Holmes.
He organized Black Gate's award-nominated 'Discovering Robert E. Howard' series, as well as the award-winning 'Hither Came Conan' series.
He has contributed stories to The MX Book of New Sherlock Holmes Stories – Parts III, IV, V, VI and XXI.
He has written introductions for Steeger Books, and appeared in several magazines, including Black Mask, Sherlock Holmes Mystery Magazine, The Strand Magazine, and Sherlock Magazine.