Goth Chick News: Midnight Syndicate is Celebrating 25 Years of Creating the Soundtrack for Your Dark Side
Goth Chick News: Midnight Syndicate is Celebrating 25 Years of Creating the Soundtrack for Your Dark Side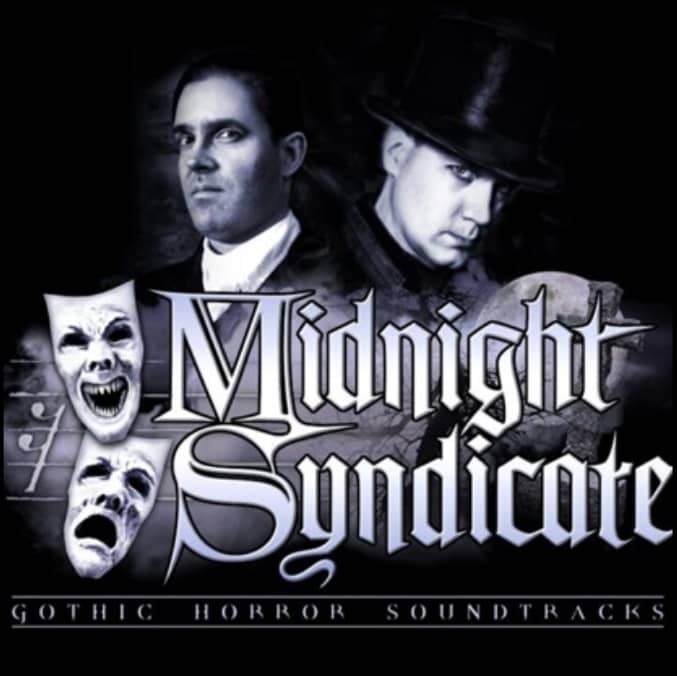 Anyone who has perused Goth Chick News regularly, knows that if Ed or Gavin (aka Midnight Syndicate) ever come knocking on my chamber door – I'm home. In fact, they were the very first professional interview I conducted for Black Gate following the release of their fourth album, Gates of Delirium, in 2001. From that point forward, they were and are the one and only goth boy-band that can still make me fangirl squee.
If you have managed to miss their many appearances in Goth Chick News, then allow me to catch you up. Midnight Syndicate has been working primarily in the genre of gothic music since 1997 and is based in Ohio. The band refers to their CDs as "soundtracks for the imagination" and their songs are characterized by a blend of instrumental music and sound effects. Midnight Syndicate music is commonly used to provide atmosphere during the Halloween season in haunted attractions, retail stores and theme parks. However, they have also done movie sound tracks, and rumor has it, were the preferred background music at the notoriously famous Halloween parties held at a certain LA mansion, which may or may not have been associated with bunnies.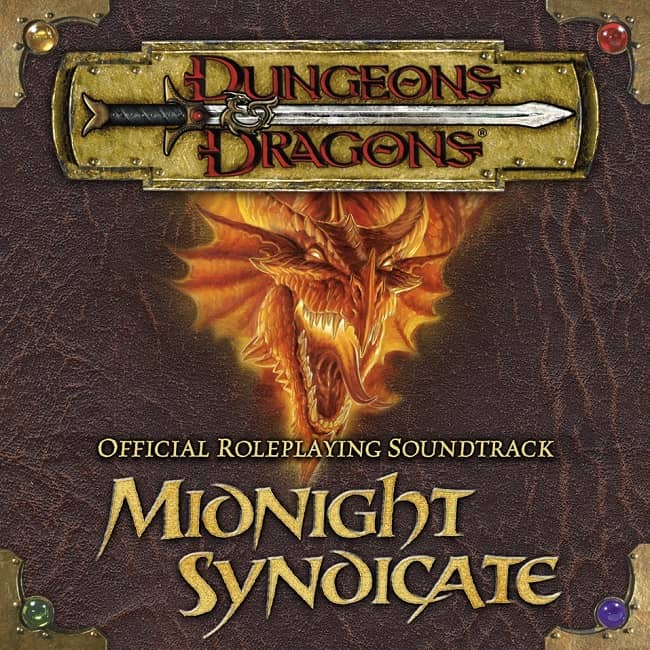 Dungeons & Dragons: Official Role-Playing Soundtrack by Midnight Syndicate
By 2002 Midnight Syndicate had also gained popularity with role-playing gamers who used their discs as background for their sessions, and the band started attending gaming conventions. It was at one of these conventions that they were approached by designers from Wizards of the Coast. The result was 2003's Dungeons & Dragons: Official Role-Playing Soundtrack, the first officially licensed soundtrack to the classic roleplaying game. The album (whose fantasy themes were a departure from previous releases) was well received by music critics and the gaming community, and helped the band build their following in Europe.
In addition to 19 album releases selling over 1 million copies, Midnight Syndicate went on to perform a series of live multimedia concerts entitled Midnight Syndicate Live! Legacy of Shadows for Cedar Point's HalloWeekends events while also creating music for Universal Studio's Halloween Horror Nights. Universal commissioned limited edition vinyl albums of this music which has sold out in the park's tribute store every season, further expanding the band's global fanbase. Midnight Syndicate music has also been featured in television shows, videogames, theatrical productions, and tours by horror artists like King Diamond and Misfits, as well as sampled by Grammy-Award winning rap artists.
So now you know why their music is always on in the offices of Goth Chick News…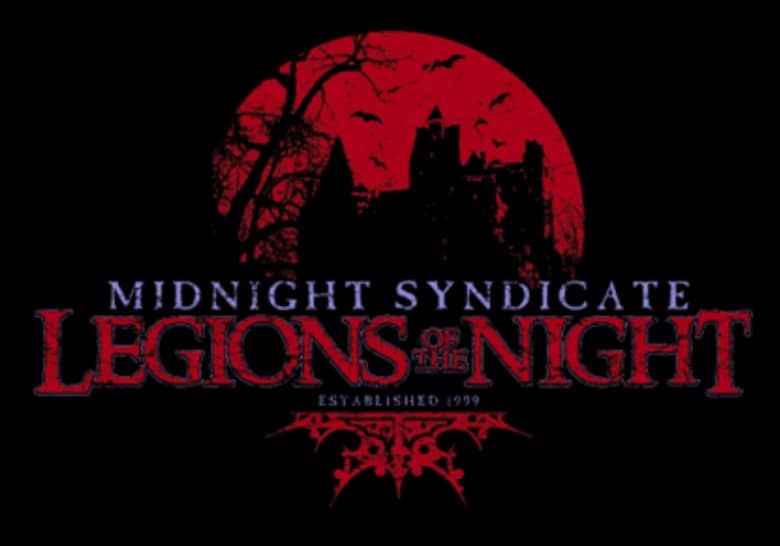 Now, in celebration of their 25 years of creating so much atmospheric awesomeness, Midnight Syndicate is relaunching their Legions of the Night fan community. Ed and Gavin originally started Legions of the Night in 1999 after the release of their second album, as a way to connect with their fans and supporters. Back then it was paper mailings via the postal service (seriously).
The Legions community would later move online to Yahoo Groups and then its own official website, before finally landing where it is now at the Legions of the Night Facebook Group and Legions of the Night Fan Community. These are the official locations for exclusive content, giveaways, behind-the-scenes material, merch, and so much more. Here's Gavin and Ed to explain…
As you heard, in celebration of the relaunch, Midnight Syndicate is offering a free fan "starter pack" which includes exclusive:
Legions of the Night Vol. 1 (a fan-generated "best of" collection) CD
25th Anniversary Collectible Digital Download Card – includes: Legions of the Night Vol. 1 mp3s, Midnight Syndicate wallpapers, and ringtones
​Legions of the Night sticker
​Midnight Syndicate logo sticker
25th Anniversary Legions of the Night commemorative postcard
This merchandise, with a total value of $36, is yours for the cost of shipping to your location. Click HERE if you are ordering from the US, or HERE if you are ordering outside the US.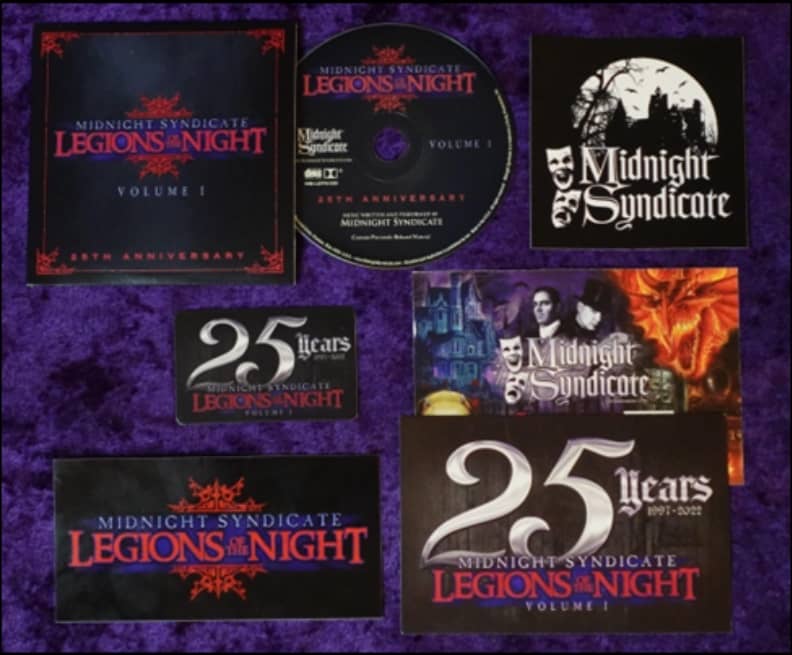 All of us at Black Gate (but especially me) are excited to help Midnight Syndicate celebrate their 25th anniversary.
A 400-year old bottle of "Cabernet" is in the mail…