Goth Chick News: This Is Your Invitation to The Brimstone Club
Goth Chick News: This Is Your Invitation to The Brimstone Club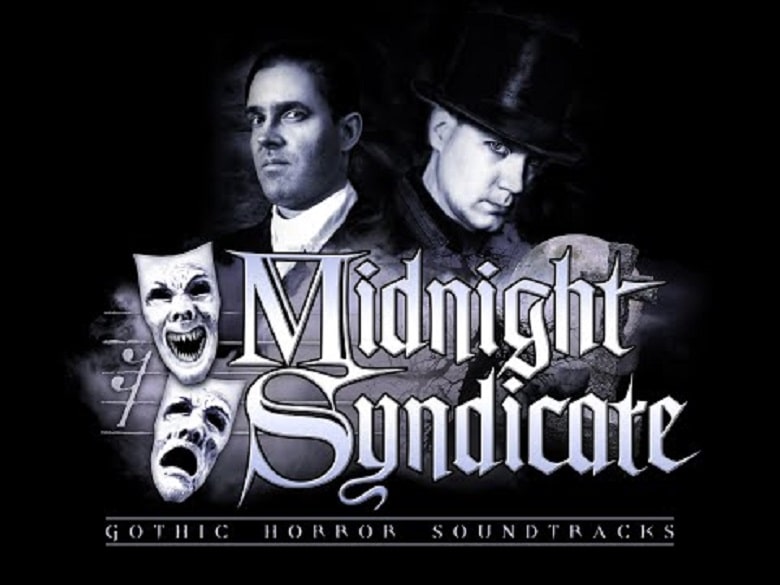 If you've been coming here for a while, then you're likely aware of my deep admiration for the musical duo of Edward Douglas and Gavin Goszka, known as Midnight Syndicate. In perusing the GCN articles which have featured them going back to 2009, I can see I often referred to Midnight Syndicate as my goth-boy-band crush, but I won't apologize for fan-girling over moody musicians in black capes.
Beyond their aesthetic, it's their talent for creating music to match your imagination that makes them fan favorites from Universal Studio's Horror Nights to Cedar Point's Halloweekends. To put it another way, Midnight Syndicate's show is the only concert Black Gate photo Chris Z and I made a 12-hour round trip to see, and if you could imagine the two of us stuck in a car together for that long, then you know how great this music is.
So, it is a bit of an understatement to say I'm excited about their newest release, just in time for my favorite time of year.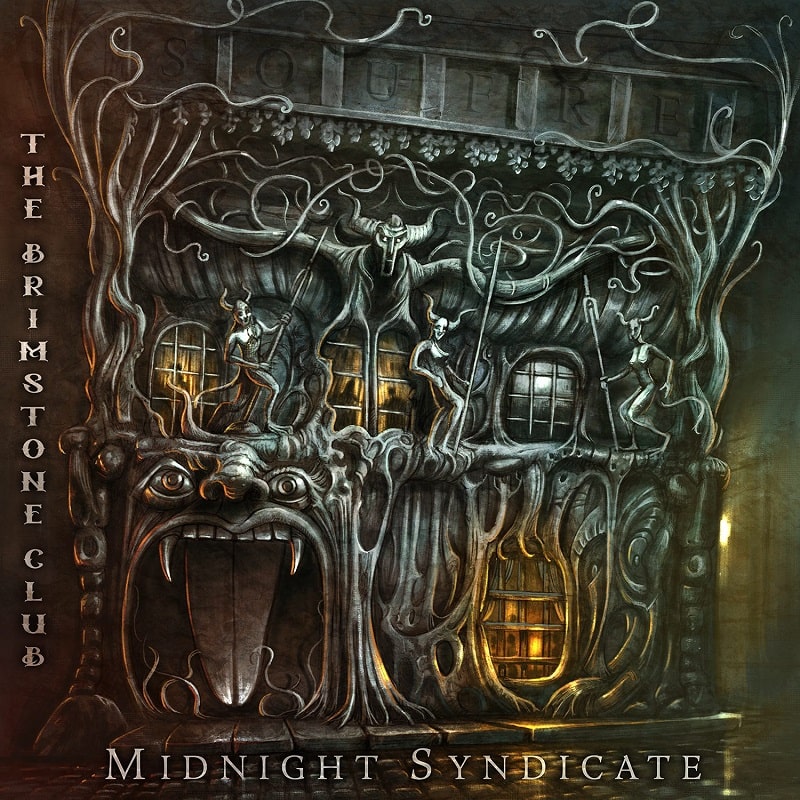 The Brimstone Club
Midnight Syndicate's 15th studio album, entitled The Brimstone Club, features the "soundtracks to imaginary films" concept which made them famous. This time Douglas and Goska are blending orchestration and sound effects to take listeners to a shadowy theatre club where the strangeness of its exotic entertainment and libations are matched only by its peculiar clientele.
Douglas explains, "The album was inspired by the Parisian Cabaret de l'Enfer, a 19th century hell-themed cabaret that was a forerunner to the haunted attractions and themed restaurants and taverns of today," while Goska adds, "Sometimes a piece of history can prove to be every bit as fascinating as anything one might imagine."
The street façade of Cabaret de l'Enfer
Now clearly, Cabaret de l'Enfer is my kind of place so I needed to know more. First, it's long gone, though the building which originally housed it stood until the 1950's when it was demolished to make way for a grocery store expansion. But as Douglas explained, it was definitely an early version of a themed bar, if not the very first example of one.
Opening in 1892, the cabaret capitalized on the "spiritualism" movement that swept Europe and America when seances and all things macabre were the rage.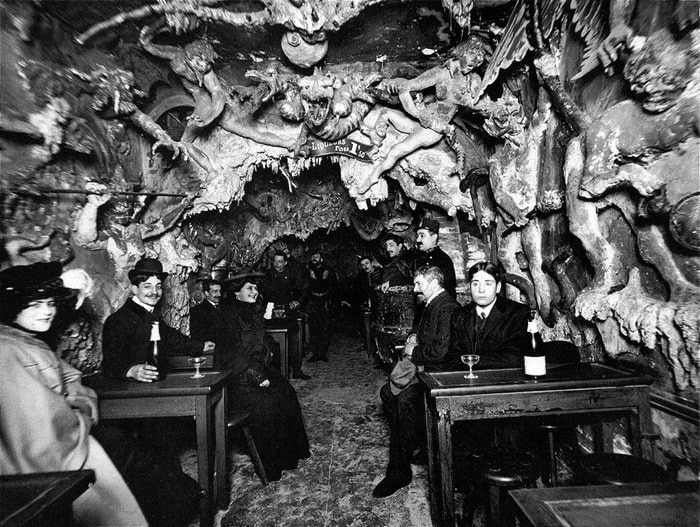 An interior shot of Cabaret de l'Enfer
According to a research paper published in 19th Century Music about the cabaret, "The doorman of the cabaret of Hell, dressed as the Devil, greeted customers by telling them 'Enter and be damned!'
Once inside, the patrons were served by waiters dressed in devil suits." Google Images turned up some fabulous vintage photos of Cabaret de l'Enfer, making it easier to imagine the otherworldly vibe of the place, not to mention the type of patrons it possibly attracted.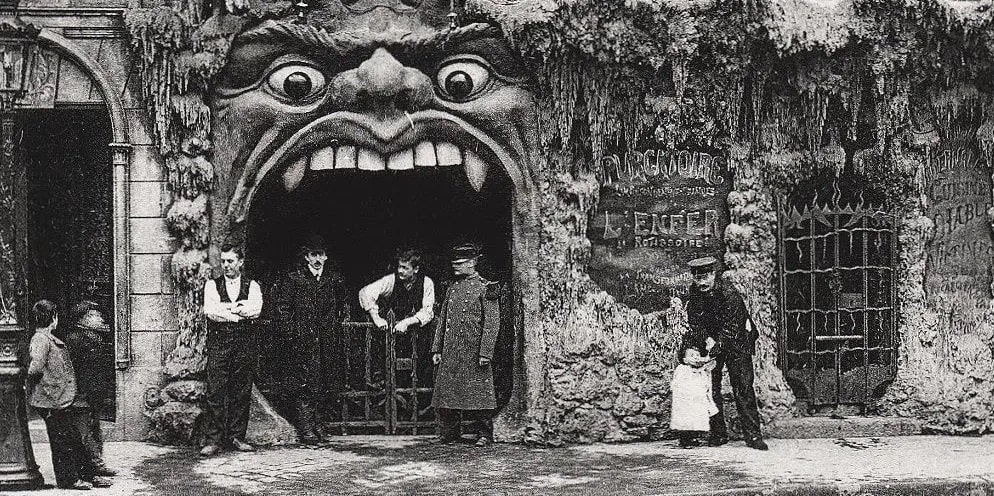 Another street façade of Cabaret de l'Enfer
Similar to Midnight Syndicate's other albums, The Brimstone Club utilizes music and sound to tell a story whose details are left up to the listener. "We hope people are able to listen to it at least once from start to finish in a quiet darkened room. There's a lot in this world to explore in your mind's eye," said Douglas.
So, it was with the background of the Cabaret de l'Enfer and Douglas' suggestion in mind, I shut the office door, turned off the lights and immersed myself in The Brimstone Club. I know I've called more than one Midnight Syndicate album "my favorite," but I'm going to do it again and say this one might be my most favorite… favorite.
Midnight Syndicate promotion for The Brimstone Club
It was easy to imagine Parisians at the small cabaret tables, some in bowler hats to hide their horns and others with dark glasses to mask their black, iris-less eyes. All of them being entertained by musicians, magicians and acrobats who themselves might be from otherworldly places. And sprinkled among them, the occasional, unsuspecting human who dropped into this strange place out of curiosity. Did all the humans who walked through the leviathan's mouth, walk out again? That is for you to decide.
Check out one of my favorite tracks, "The Incomparable Mr. Jingles…"
There is a movie (or two) in this album, which will be the perfect soundtrack to the upcoming Fall. Just imagine a B&W classic horror film playing on the telly and the fireplace crackling, while this music plays as you sip your whisky.
Bliss…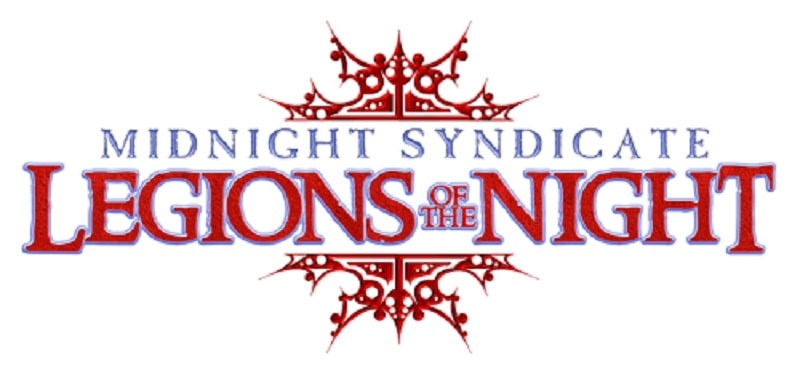 The Brimstone Club is available now on CD or to download at the Midnight Syndicate website as well as Amazon and iTunes. Don't forget to join Legions of the Night, where fans of Midnight Syndicate can get advanced information and exclusive merch.