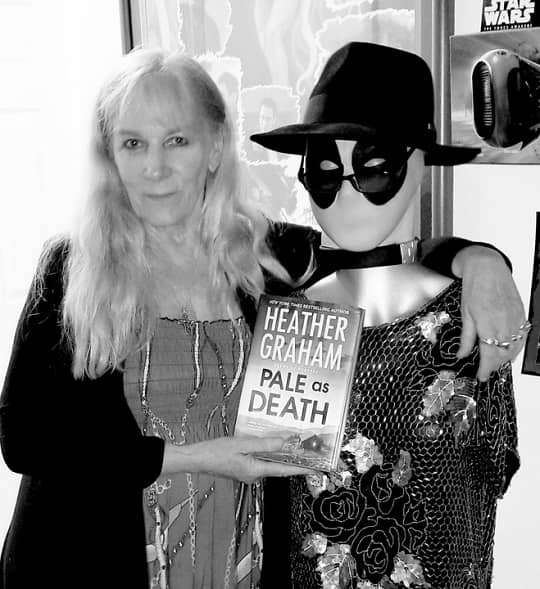 Elizabeth: Heather, of all people you've not only explored many genres but often you've blended them together.
Heather: Recently at ThrillerFest, I encountered other authors who had a stigma against horror and its association with slasher themes. If it has ghosts or similar phenomena call it paranormal. I'm so glad now that genres do cross so much. Seriously, Conan the Barbarian — great romance. Look at the love between the two of them. Star Wars — its adventure but it's a romance, too. My first sales were romance novels.
How many books have you written, and how long have you been writing?
I don't know the exact number, but it's been over two hundred. My first book was sold in 1982 and published in 1983.
---