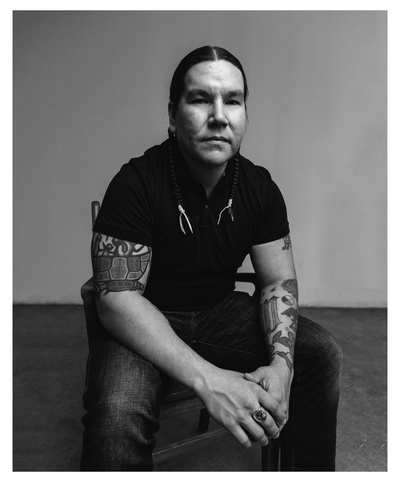 A while back at Can*Con 2017, I had the pleasure of meeting author and journalist Waubgeshig Rice for a panel discussion on post-apocalyptic fiction and First Nations perspectives in Canada. The panel came together partly because Waub was beginning to promote his then-forthcoming novel Moon of the Crusted Snow, which released in 2018 from ECW Press (and I reviewed a little while ago here). Despite being incredibly busy with different projects, Waub was game for a one-on-one interview to discuss Moon and some of his other work, which I've included in full below. Before that, here's a little more information about Waub, courtesy of his website:
Waubgeshig Rice is an author and journalist originally from Wasauksing First Nation. His first short story collection, Midnight Sweatlodge, was inspired by his experiences growing up in an Anishinaabe community, and won an Independent Publishers Book Award in 2012. His debut novel, Legacy, followed in 2014. A French translation was published in 2017.

He got his first taste of journalism in 1996 as an exchange student in Germany, writing articles about being an Anishinaabe teen in a foreign country for newspapers back in Canada. He graduated from Ryerson University's journalism program in 2002. He currently works as a multi-platform journalist for CBC News in Sudbury, where he lives with his wife and son. In 2014, he received the Anishinabek Nation's Debwewin Citation for excellence in First Nation Storytelling.
---