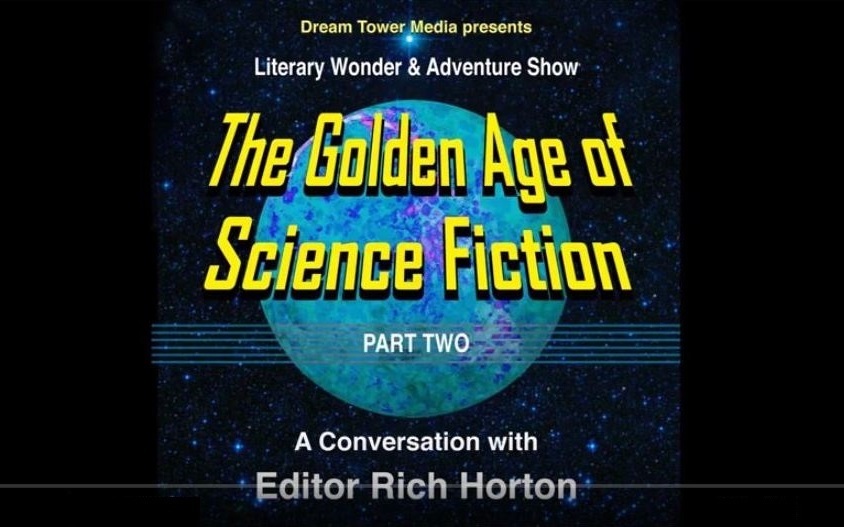 Part II of II; read a review of Part I here.
Host Robert Zoltan has returned with his second installment of a look back at the Golden Age of Science Fiction. Zoltan and (Edgar the Raven's) guest for Part II is Rich Horton, editor of The Year's Best Science Fiction and Fantasy (Prime Books), reprint editor for Light Speed, and columnist for Locus and Black Gate.
Horton endorses the standard narrative of the start and finish of science fiction's "golden age," which begins with editor John Campbell fully assuming the reigns of Astounding Stories around 1938, and ends when the Magazine of Fantasy and Science Fiction and Galaxy began publishing in 1949 and 1950, respectively. These latter two magazines moved the genre in new directions, though not necessarily worse ones: Horton in fact argues that the fiction published in the silver age of the 1950s was often higher in quality, which seems to undercut the Golden Age moniker affixed to the Campellian era. But the golden age had the benefit of the "shock of the new"; it was a time when new ideas sprang from the pages of Astounding Stories with each new issue. It saw the emergence of some of science fiction's greatest ideas and lasting tropes, if not consistently high execution or literary sophistication.
---