Goth Chick News: X Marks the Spot for Another Entertaining Outing from Ti West and A24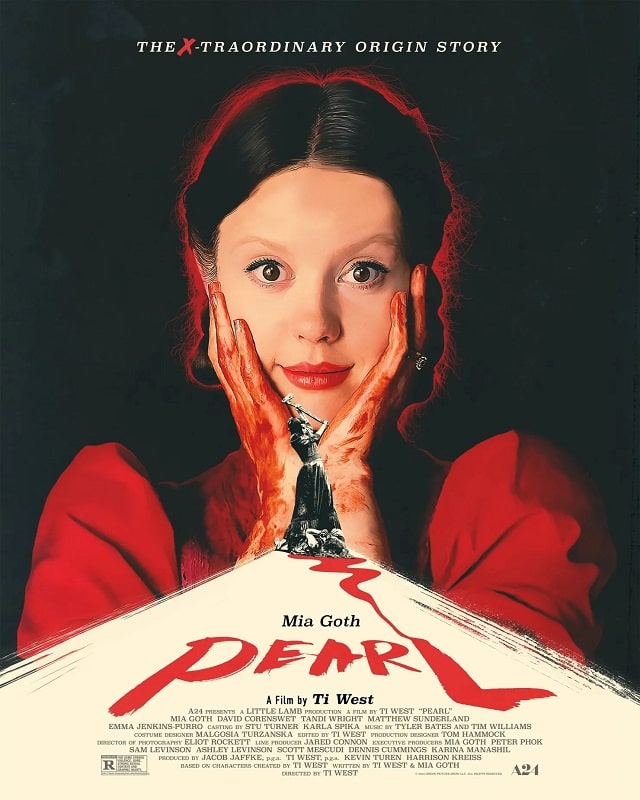 In March of this year, I told you about what was the latest offering from A24 entitled X. Though I love Ti West as a director/writer, I honestly wasn't expecting too much from this film; after all, the movie title said it all. X combined the cheesy porn movie scene of the late 70's with the hack-and-slash of Texas Chainsaw Massacre.
Not precisely a description that would normally get me to the theater.
But color me shocked when I walked out thinking about how entertaining X turned out to be. West did a masterful job telling a story that had humor, characters that I actually cared about, and a nice level of knuckle-biting suspense. It also wasn't the senseless bloodbath I completely expected and this was thanks to the unconventional character who turned out to be the killer. Which brings me to the prequel I'm about to tell you about.
**Note: If you haven't seen X and want to be surprised, stop reading now as I'm about to drop some serious spoilers…