See The Northman If You Can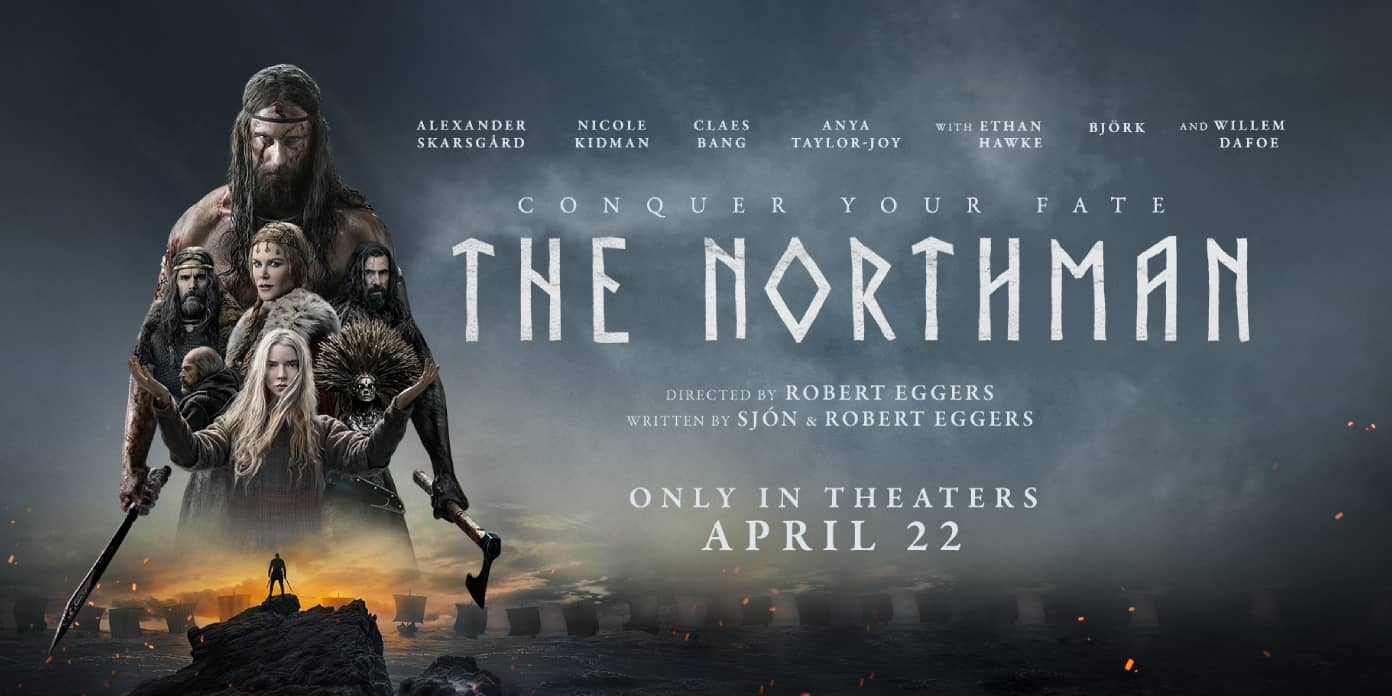 See The Northman if you can.
I went by myself. Mattie did not think it was what she needed just now. There are, I think, three other people in the theater. Price may have been an issue. I got in at a senior discount and it cost $12.09. I can prove I am a senior by remembering when kiddie matinees were 25 cents and regular movies were about a dollar.
In any case, it is superb for what it is. A grown-up Robert E. Howard movie, filled with hatred and vengeance and swordplay, but with real emotions and believable characters, as opposed to when we get in the typical cheapo sword & sorcery flick. (In which category I include the Schwarzenegger Conan movies.) It is of course heavily derived from Icelandic saga material, and also from the earlier, Danish version of the Hamlet story, which comes from Saxo Grammaticus. Prince Amleth, aged about ten, sees his father murdered by his uncle, then escapes, is thought dead, grows up to be a berserker, and is honor-bound to seek revenge. He makes dismaying discoveries about his mom.