Goth Chick News: Winnie-the-Pooh Has Had It with You Kids…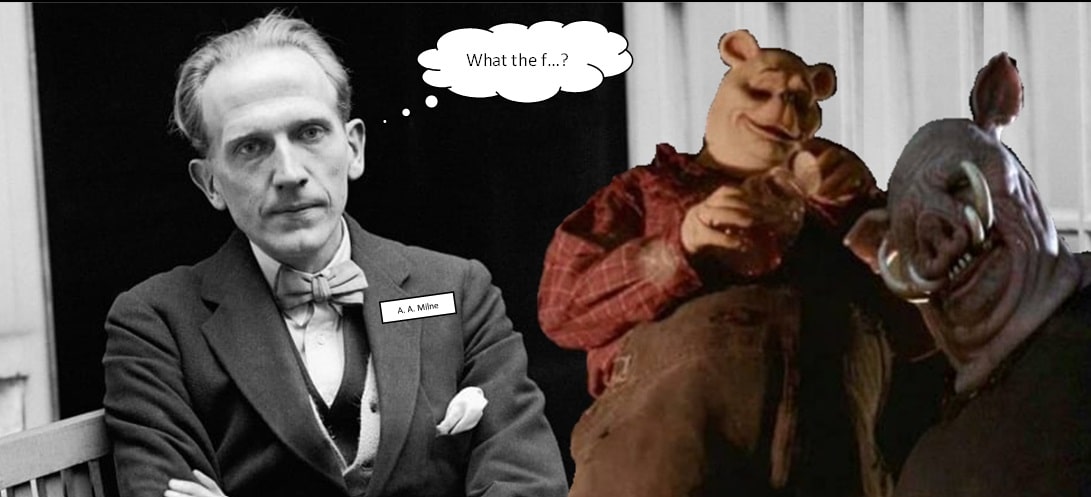 It was 1926 when author A. A. Milne (1882-1956), wrote the children's classic Winnie-the-Pooh followed two years later by The House at Pooh Corner. Now, as we approach the 100-year anniversary of the creation of the cuddly, inspiring bear of our youth and his little pink sidekick, two things have happened. First, according to US copyright law, Milne's creations became public domain when they turned 95 years old and two, Milne is spinning in his grave like a rotisserie ham.
Though Pooh and friends were officially licensed by the Walt Disney Company in 1961, resulting in films and merchandising, all that went straight out the window earlier this year. A British, indie-film production company called Jagged Edge pounced on the newly instated public domain decree to reimaging all the characters in a wholly different and definitely "adult" way.
Welcome to Winnie-the-Pooh: Blood and Honey.
And no, this isn't a joke.