From the Mountains to the Oceans: Twilight 2000's American Campaign, Part II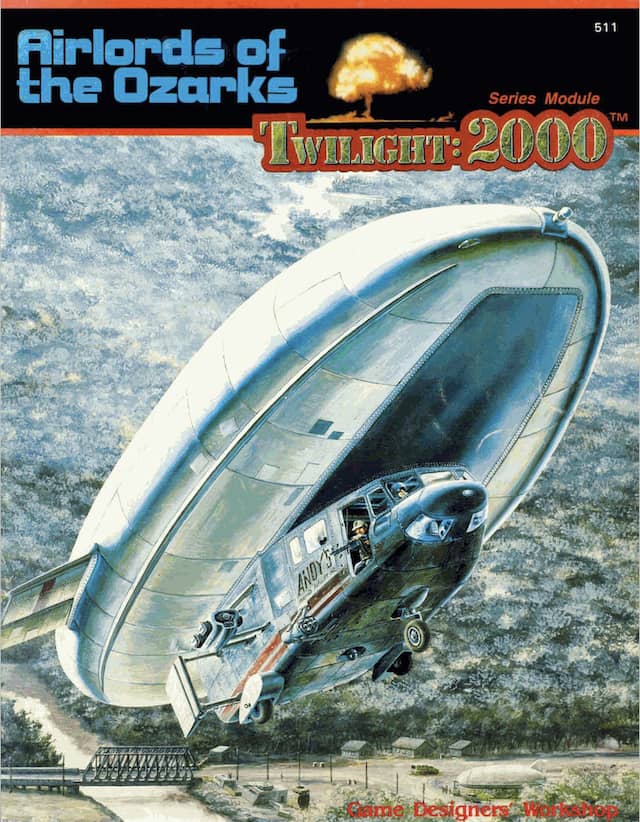 This is the second of three articles covering GDW's published adventures in the "American Campaign" for Twilight: 2000's first edition. The first, "Going Home Isn't All It's Cracked Up to Be," can be read here.
For the characters at the start of their adventures in Twilight: 2000 — presuming they start with the default location in Poland — the situation in America is essentially unknown. They may learn more clearly that the United States government has split into competing units: the so-called MilGov and CivGov. However, the nature and extent of the collapse of society and the rising of powerful alternative forces would largely be unknowable.
The nuclear strikes against America overwhelmed governmental services either because they were taken out in the strikes (the main body of the federal government), the vast quantity of desperate refugees put civilian leaders in no-win situations for shelter and food, or the collapse of the intricate infrastructure of food production and delivery stripped civilian government of any authority as people turned to baser instincts for survival. Even the Roman emperors understood the importance of food supplies and ensured that the citizens of Rome had free supplies of bread.