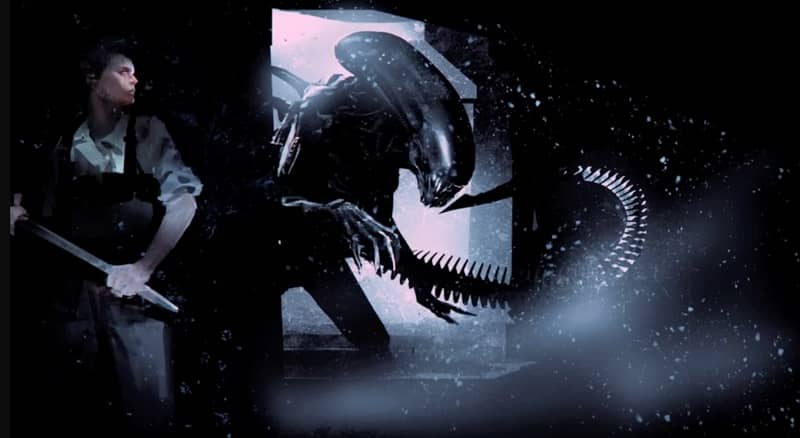 "You don't beat this thing, Ripley. You can't. All you can do is refuse to engage. You've got to wipe out every trace. Destroy any clue. Stop its infection from spreading. Make sure there's no chance of the human race ever making contact with it again. Because the moment it makes contact, it's won."
―Marlow (from Alien: Isolation)
Sweden's Fria Ligan has been running up the score in the tabletop role-playing game industry lately with titles like Tales From the Loop and Forbidden Lands. So when I heard they had finessed a license to an RPG set in the Alien universe, I ran down Grandmaster Games in Oak Park and told Charlie to get me EVERYTHING in my best Gary Oldman voice.
The only absolutely necessary items you need to enjoy the game is the Alien: The Roleplaying Game core rulebook, a couple handfulls of assorted six-sided dice, and an ordinary deck of cards. The game itself is simple to understand yet is role-play heavy enough that seasoned gamers will enjoy it. I'll go a step beyond and say this would be an excellent game for introducing someone who has never played a tabletop roleplaying game to the hobby.
The world is familiar. There are tons of reference points to explain game mechanics like panic ("you know when Lambert just froze up in terror?") or a character sustaining enough damage that they are broken ("like after Cpl. Hicks got the acid splashed on him…"). You just need six-sided dice of two colors (or two different sizes) and the usual paper and pencils. The mechanics are simple: take your skill at doing something and add the controlling attribute for that skill and roll a number of six sided dice equal to the total. If you get a six, congrats, you succeeded.
---