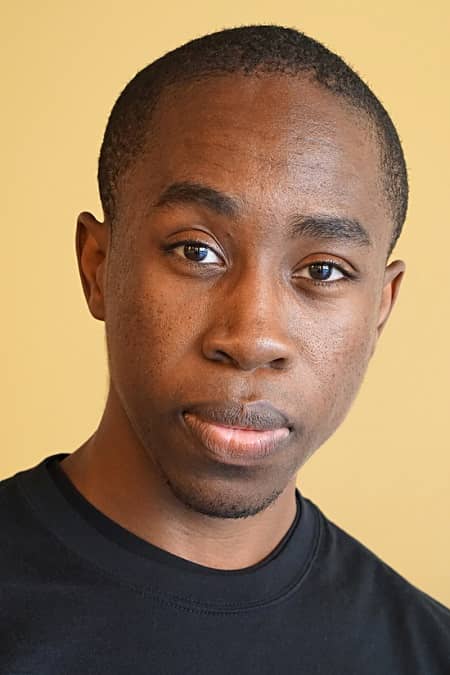 Writer Cameron Roberson (Cam Rob)
of Brooklyn SF Writers group & Kaleidocast
Greetings, Black Gaters! I'm here today with an interview for you with Rob Cameron, or "Cam" as I like to call him, a New York speculative fiction writer, among — as you will see — other things.
Cam was one of the first friends I made in New York City. Wait, let me take that back a few steps. It all started with Readercon, as so many things (including my marriage) do! It was probably Readercon, circa 2015. I was attending a panel to hear Ellen Kushner talk about something very interesting that I cannot now recall. I do recall that she opened the panel up to questions very early — which is one of her neat tricks: she's there to serve the audience, and wants to talk about what interests them most. One of the first questions from the audience — and I remember thinking it was very keen and interesting — came from a bright-eyed young man who was sitting on the edge of his seat, leaning forward, as if he wanted to be the first to hear everything. He obviously knew Ellen, and she him, but I didn't know him, and I thought, "Well! He must be a friend I haven't met yet!" and determined at that moment to fulfill my own prophecy and get to know him better.
It turns out that this gentleman was none other than Rob Cameron, writer, gamer, teacher, as well as one of the main movers and shakers of the Brooklyn Speculative Fiction Writers and Kaleiodocast, the podcast they produce, which features fiction by and interviews with speculative fiction writers, and also stories that occur in a shared world.
The more I got to know him, the more I realized Cam was at the heart of New York's electric, eclectic, thunderous spec fic scene, deeply involved in a community of writers all rising together, reading and critiquing each other's work, attending events and conventions, and learning the business of being a writer. I thought he'd be a fantastic person to interview for Black Gate, so that we could all share in some of his knowledge, wisdom, and love of pie. After all — 'tis the season for pie. But then, when isn't it?
---