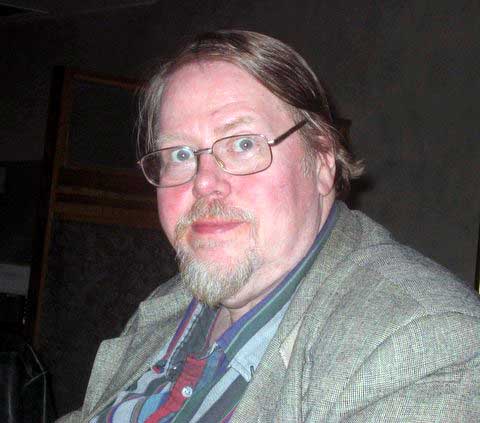 Yesterday I learned that Gardner Dozois had been hospitalized for a massive infection. Before I left the house today I checked Facebook and other sources to see if there was any news. When I checked again an hour ago, I was devastated to learn that he had passed away.
While he was a fiction writer of considerable note, Gardner made his true reputation as an editor. I first took notice of his name when he took over the editorial reins at my favorite fiction magazine, Asimov's Science Fiction, in 1985. During his 17-year tenure he won the Hugo Award for Best Professional Editor 15 times, from 1988 until he retired in 2004. While I was in grad school I faithfully read his annual Year's Best Science Fiction volumes, starting with the sixth in 1989. The Thirty-Fifth volume will be published by St. Martin's Press on July 3. He's published nearly a hundred other anthologies, including some of my favorites, including The Good Old Stuff, Modern Classics of Fantasy, and The New Space Opera, edited with Jonathan Strahan.
As Gardner's Year's Best volumes got larger and larger (surpassing 800 pages by 2002) so too did his Annual Summations, a critical look at the year in science fiction books, art, movies and culture. They were required reading for anyone who wanted to keep up with the field, especially in the pre-internet era. In many ways Gardner Dozois was the living, breathing, heart of science fiction, the passionate spokesman, champion, writer and dealmaker who was known both for his depth of knowledge and his impeccable taste.
---