And the Winners of the All-Authors-Signed A Sinister Quartet Are…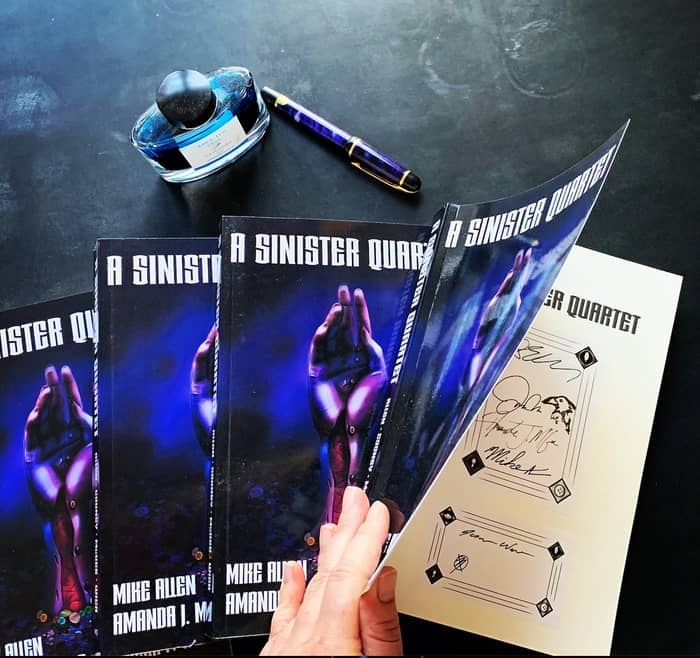 Dear Black Gate Readers,
Five days ago, we launched our Great Big Giveaway for four copies of all authors/all artists-signed A Sinister Quartet, out this year from Mythic Delirium. In addition, we promised four new postcards with original art by Paula Arwen Owen!
We asked you to comment at the initial link, or send your comments privately to Mike Allen at Mythic Delirium. We were delighted by the response!
This morning, I drew the lucky four from a virtual randomizer "hat!"