For Those Who Conjure: Anna Tambour's The Road to Neozon from Obsidian Sky
For Those Who Conjure: Anna Tambour's The Road to Neozon from Obsidian Sky
NEW READS!
The Road to Neozon is the latest collection of short stories by author Anna Tambour (Smoke, Paper, Mirrors; Crandolin; Spotted Lily; Monterra's Deliciosa and Other Tales), and the latest publication of Obsidian Sky books.
Author Paul Di Filipo once wrote that Tambour will "register Richter-powerful on the delighted synapses of all patrons of weird, funny fabulism." Her new book, Road to Neozon, invites "those who lack caution" to "proceed," and offers its pages "to those who conjure. To those who wander. To those with a hopeful eye for things unseen."
Neozon showcases eleven "distinctly Tambourian (7 special to this collection), typically slippery tales to celebrate life's wondrous unease, and its unerring ability to attract the attention of forces that grin at the notion of human control."
[Click the images for Neozon-sized versions.]
Based in Detroit, Michigan and raised on a diet of sci-fi and determination, Obsidian Sky Books is a boutique publishing house with some truly unique and creative writers.
Their website can be found at obsidianskybooks.com, and Road to Neozon at Amazon and at Barnes & Noble.
PRAISE FOR NEOZON
"Seriously, if you haven't read Anna Tambour you have no idea what you're missing. She's so freaking hilarious and brilliant."
– Nikki Guerlain, author of the Pushcart nominated Bitchin' Vans & Bloody Hippies
"Tambour gives me the sense of riding her subjects through the halls of a house and yard where she's sending crockery spinning and geese flapping before her. While equally voracious in a library, she's also often out with a lens turning stuff over to see what crawls out. It isn't just a joke; it's a variety of cosmic drunkenness."
– Paul Voermans for The New York Review of Science Fiction
"Nothing remotely like Anna's writing anywhere. She makes originality seem commonplace."
– Rebecca Lloyd, World Fantasy Award nominee and author of Oothangbart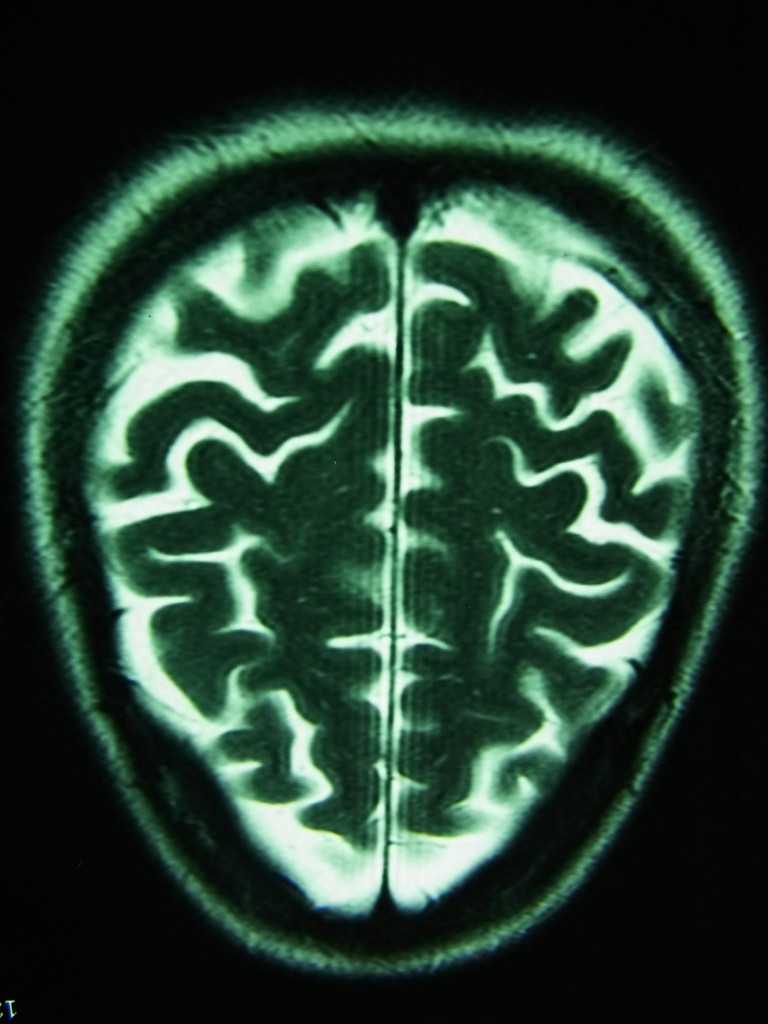 (Actual Brain Scan of author Anna Tambour)