A Sinister Quartet: An All Authors-Signed Giveaway, with 4 Original Postcards by Paula Arwen Owen
A Sinister Quartet: An All Authors-Signed Giveaway, with 4 Original Postcards by Paula Arwen Owen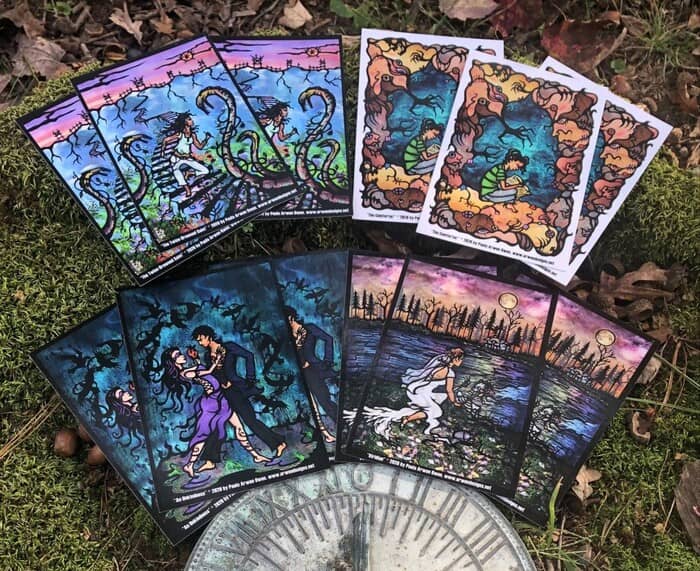 We, the authors of The Sinister Quartet, have done it all this year!
We've done ZOOM readings! We've made up playlists, recipes, cocktails (and mocktails!) to go with our dark-hearted stories! We've done a Reddit AMA, and The Big Idea over at Scalzi's blog!
Lately, we did that GINORMOUS interview with Zig Zag Claybourne here at Black Gate magazine!
And now, we've got PRESENTS! For YOU!
We're doing a GIVEAWAY here at Black Gate magazine!
HERE'S HOW IT WORKS.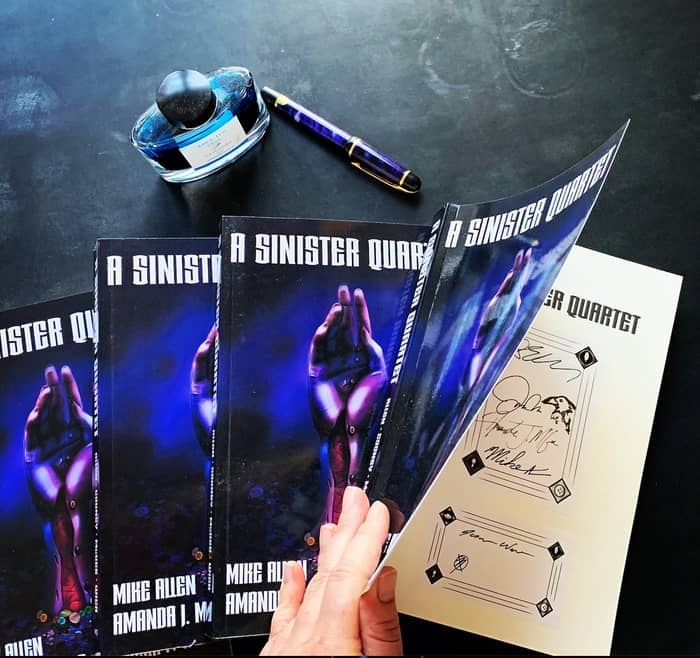 In the comments, or in an email to mythicdelirium @ gmail dot com, quote your favorite line from a dark fantasy or horror book.
For example, I have a friend who got: "The man in black fled across the desert, and the gunslinger followed," tattooed across her ribs, and if she were playing I'd bet she'd be posting that in the comments.
We will keep the contest open till midnight on Sunday October 25th, and announce the winners on Monday October 26th. We will choose four winners, and each will receive:
One copy of The Sinister Quartet, signed by all the authors–Mike Allen, C. S. E. Cooney, Amanda J. McGee, and Jessica P. Wick, as well as cover artist Jason Wren, and layout artist Brett Massé.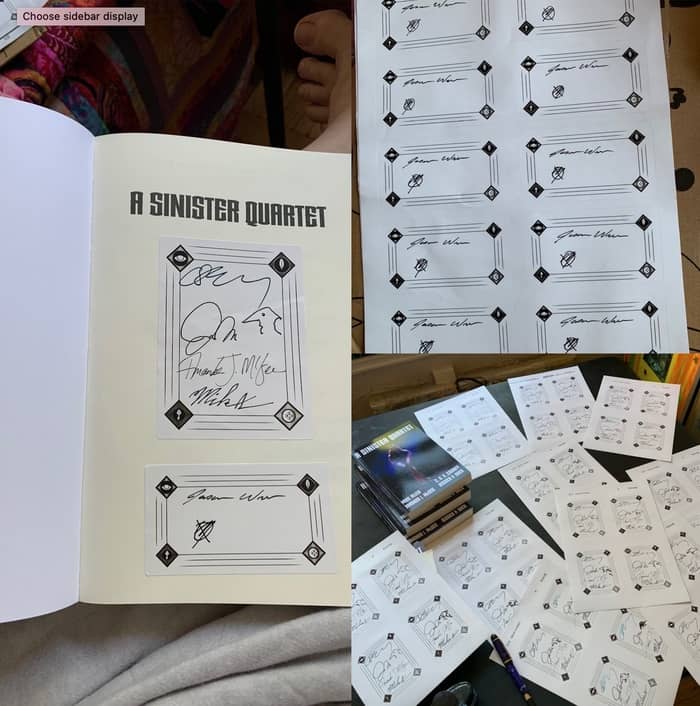 Plus!
Because we think Black Gate readers (and SFF and Horror fans in general) are SPIFFY!
We have MORE PRESENTS!
With your SIGNED BOOK, you will get four postcards of original art by Paula Arwen Owen (Etsy, Facebook, Insta), each postcard designed for one of the stories in our book!
Hope to see your favorite quotes in the comments — and to send you LUCKY FOUR these treasures soon!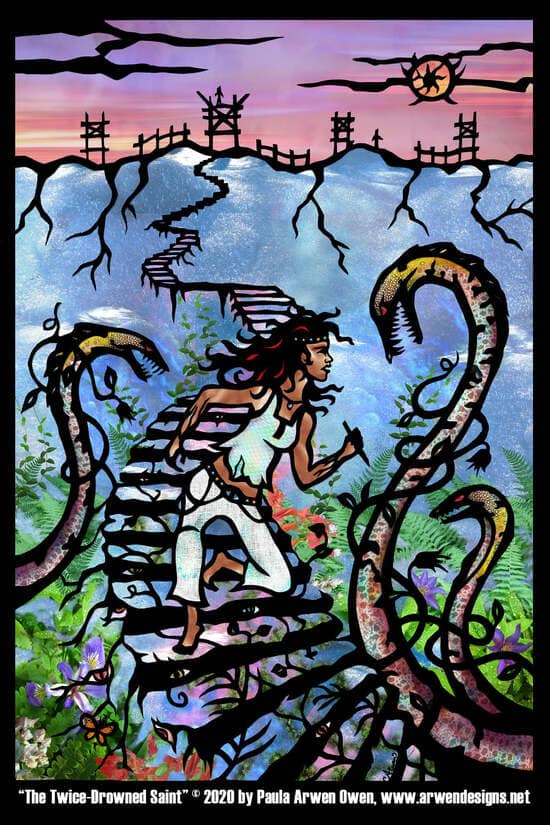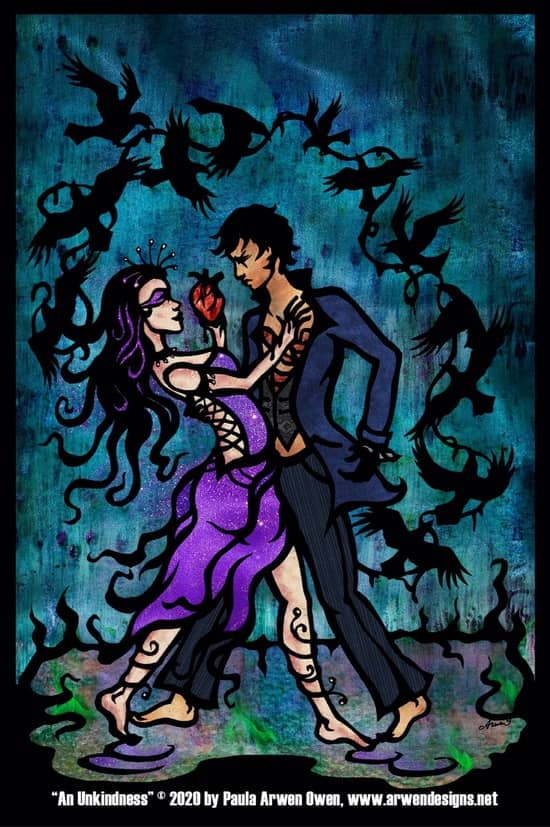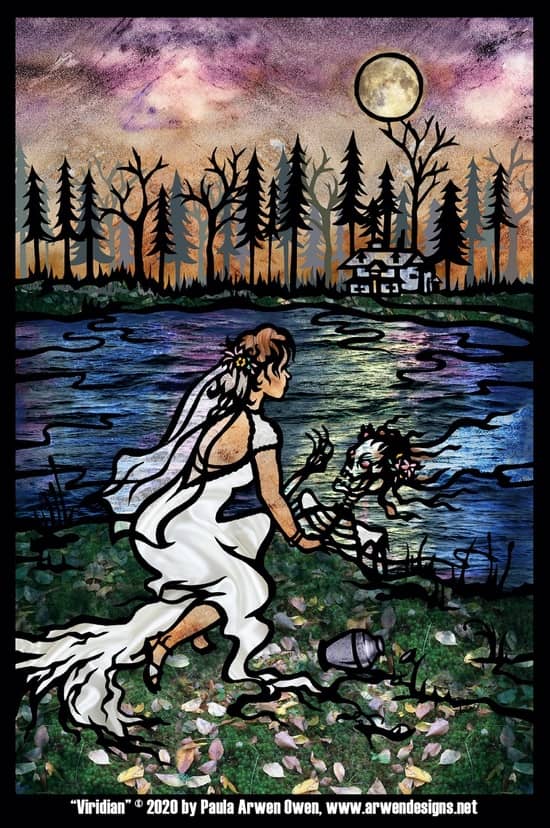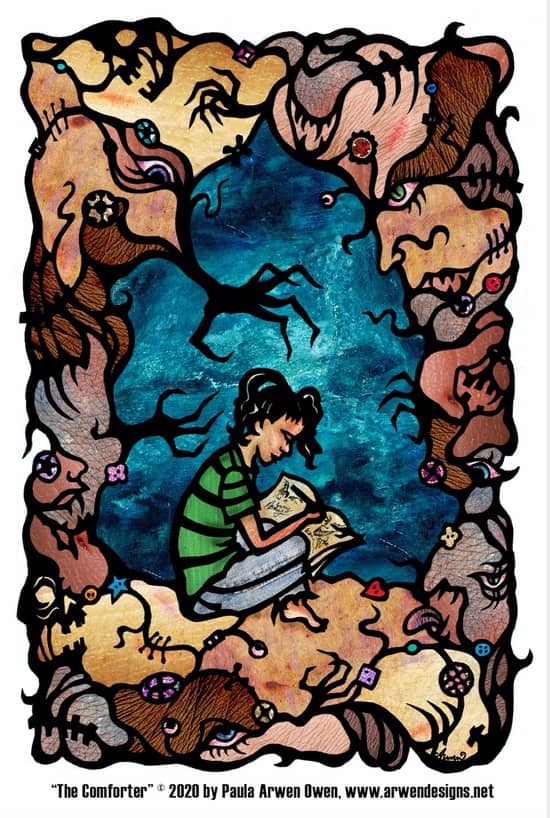 All entries become the property of Mythic Delirium. No purchase necessary. Must be 12 or older. The judge's decision (capricious as it may be) is final. Not valid where prohibited by law. Eat your vegetables.