Halloween Horror E-Book Sale at Mythic Delirium Books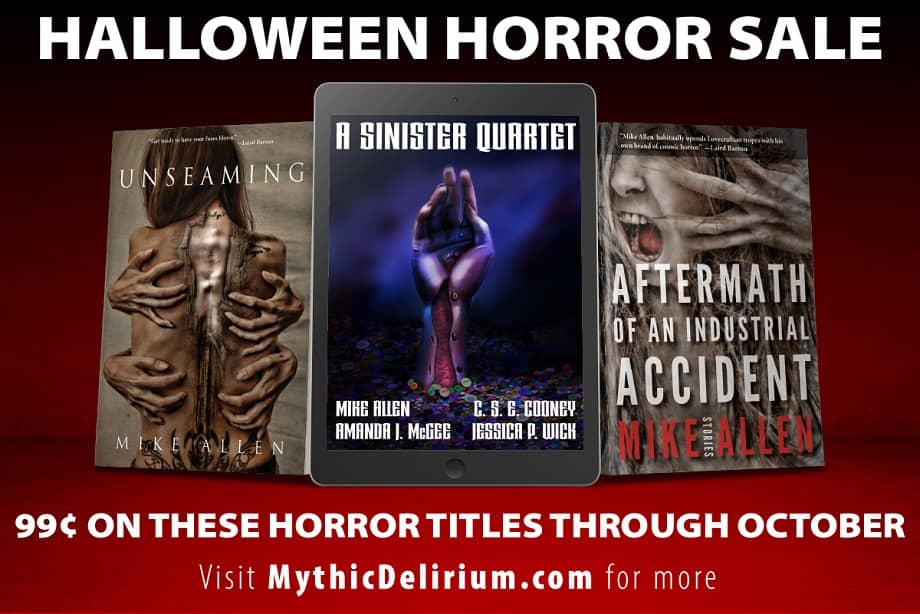 Graphic by Brett Massé, brettmasseworks.com
Halloween Horror Sale!
 
My Mythic Delirium Books micropress and I went all in on horror for 2020, and I want to emphasize that it's the fun horror, the kind you consume for imaginative shocks and chills, not the kind that weighs on you like the stones that killed Giles Corey in The Crucible as you helplessly doomscroll through social media.
There's lots going on this October, to say the least, but October is the month to celebrate specters, haints and Elder Things, and we at Mythic Delirium are determined to do our part. That's why we've dropped the price of our three spookiest e-books down to 99 cents. And anyone who follows the directions can get a fourth e-book free. (More about how that works below.)
Let me tell you a little bit about each book.