Monstrous Post on Monsters: First Sequence
Monstrous Post on Monsters: First Sequence
Were I a monster good and proper, I wouldn't bother with these words shimmering on your computer screen. I'd rather reach through the transparent pane and pluck your eyes right out of your gobsmacked head, and none too neatly either, and as I contentedly burst your eyeballs between my teeth I'd either savor your screams with equal relish, or simply ignore them.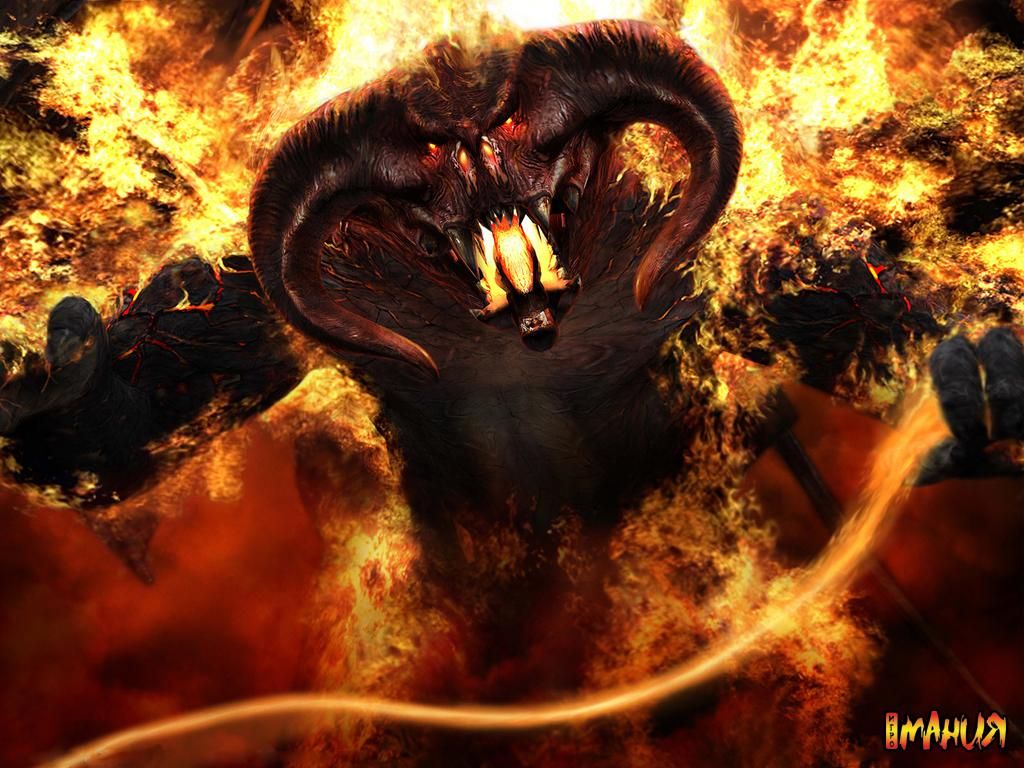 But alas, such an act is (for now) beyond my capacity, and so in lieu of a more hands-on experience I offer you a blog entry about monsters. Perhaps the first of several, depending on the whims of my Lady Cooney, Supreme Sorceress of the Black Gate.
Maybe it's time for introductions. I'm Mike Allen, and you've heard about me here before, in entries on modern Cthulhu Mythos stories, Heavy Metal in Fantasy, the fantasy poetry journal Goblin Fruit, and Arab/Muslim fantasy fiction. Yup, these chaps are all the same Mike Allen. I'm grateful to John R. Fultz, Amal El-Mohtar and of course Miss Cooney for all this foreshadowing.
I have some experience with monsters, which I presume is why Miss Cooney asked me to write about this topic.
At the most recent World Fantasy Convention, aside from hanging out with the Black Gate crew, I participated in a panel called Beyond Modern Horror, that in a nutshell boiled down to what creators of horror do to scare and disturb the readers of today. And as you can imagine, monsters came up in the discussion.
I've had the pleasure, as editor of Clockwork Phoenix 2 of being the first publisher of Gemma Files and Stephen J. Barringer's "each thing i show you is a piece of my death," which went on to reappear in Apex Magazine and Ellen Datlow's Best Horror of the Year 2 and was a finalist for the Shirley Jackson Award and the WSFA Small Press Award for Short Fiction.
At the center of that novelette lies a wonderfully horrible modern monster, referred to as Background Man, a creepy fellow wearing what at first appears to be a red necklace who manifests in electronic video clips, infecting them like a virus, appearing in file after file. And as you might guess, seeing him is bad news, and it's worse when he sees you.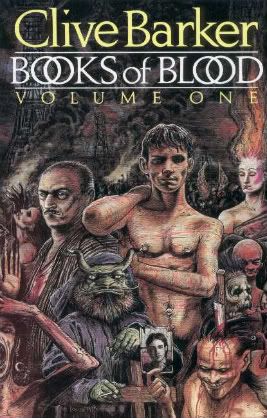 We talked about how Clive Barker reinvented horror in the 1980s with his Books of Blood, which included a number of lovely monsters, such as the pint-sized and comically vicious Yattering and the not-so-pint sized Rawhead Rex, who savors the high-pitched shriek that accompanies a gelding.
I made it a point to bring up one of my favorite new horror writers, Laird Barron, who has been building his own monstrous cosmology over the past decade, recasting the amphibious horrors of H.P. Lovecraft as things crawling and burrowing in the cracks in the earth. His collections The Imago Sequence and Occultation (the title story of which appeared in my first Clockwork Phoenix volume) imagine, too, that these long-limbed, wide-mouthed and psychologically predatory beasts will exploit weaknesses in relationships just as adroitly as they'll consume flesh.
I even got to talk a bit about my own monster, a cheerful fellow named Lenahan, a.k.a. Mr. Buttons, who appears in my Nebula-nominated horror story "The Button Bin." There's a number of modern-day societal ills that come into play in that story, among them drug addiction, pedophilia and traps set by selective memory.
I tend to think that monsters serve much the same role in fantasy as they do in horror.
To my mind monsters represent layers and layers of fears, starting at the bottom with our deeply ingrained terrors of death and predation. With few natural predators to menace us, our imaginations invent new ones, and then invest them with additional powers based on the more sophisticated anxieties that twist our more highly evolved minds.
I imagine in days of yore the storytellers who conceived of Grendel and his lovely mother considered themselves to be inventing a contemporary horror, not a creature of legend. I mean, what could be worse than a giant cannibal that struck while you and all your mates are dozin' it off in the mead hall?
Nonetheless, the pattern was set, and when modern authors create new legendary narratives based on fiction histories, monsters emerge as essential pieces of the warp and weft of adventure fantasy. One need look no further than the model for most commercial epic fantasies, Oxford don J.R.R. Tolkien's The Lord of the Rings, to find monsters for the ages. The eerie Nazgûl. The Balrog, who brings the pain to Gandalf. Leggy Shelob, last child of Ungoliant.
But now I have a confession to make. In my jaded adulthood, the monsters of adventure fantasy haven't been bringing the chill for me the way they once did. Don't get me wrong, I find Robert Jordan's eyeless Myrddraal plenty creepy, but aren't they kind of like Nazgûl with more dialog? Or, consider a series that I adored (though many didn't) when I was a teen, Stephen R. Donaldson's The Chronicles of Thomas Covenant the Unbeliever, with its Cavewights and Ur-viles that, though plenty vile, in hindsight to my mind still fit that Tolkien orc/troll mold.
(This in part is why I'm so looking forward to Saladin Ahmed's upcoming Crescent Moon Kingdoms trilogy — I had the pleasure of hearing him read excerpts at World Fantasy — that builds from a different cultural and mythological tradition than the European standard.)
So I want to end this entry with what you can take as a request, or a challenge. I can't claim to have read every single work of fantasy out there now. I want to put together a Top Ten List, or maybe just a Top List, of the best heroic fantasy monsters chomping and dismembering today. I have my own ideas about what horrors belong there, but I'd love to hear yours. You can post here or shoot me an e-mail at mythicdelirium@gmail.com.
With Lady Cooney's blessing, I'll come back here in a month or so and take you on the terrifying guided tour.