Fantasy, The Middle-East, and a Conversation with Saladin Ahmed
Fantasy, The Middle-East, and a Conversation with Saladin Ahmed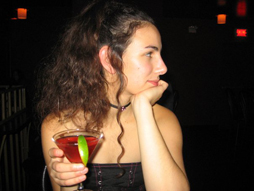 Hi! My name's Amal! We've never met. Well, unless we have. But most likely we haven't, because I've never blogged here before, even though Ms. Claire Rides-the-Lightning Cooney has mentioned me in my capacity as one of the Editors of Goblin Fruit in her ever-so-mighty three-part article extravaganza about mine humble 'zine.
Anyway, towards summer's end, Claire Too-Sexy-For-Trousers Cooney told me about a conversation our very own scurrilous blarneyful dear John O'Neill had with some friends, in which they were trying to think of Muslim SF writers, and coming up blank. Then someone thought of me! My vanity, it was flattered!
Except, I am not Muslim.
I am, however, a first-generation Lebanese-Canadian, and that may as well be the same thing.
Over the last nine years, I've had occasion to be startled, and then to cease to be startled, by the extent to which my Middle-Eastern-ness gets conflated with Muslim-ness as a matter of course, as well as the extent to which people feel entitled to learning my religion along with my name. This is not the space in which I want to think about why precisely that is – I have a blog too, after all – but it is the space which Ms. Awesomesauce Cooney offered me to talk about the ways in which we might see the Middle-East positively represented in fantasy, as well as showcase a writer of fantasy literature who does in fact happen to be Muslim.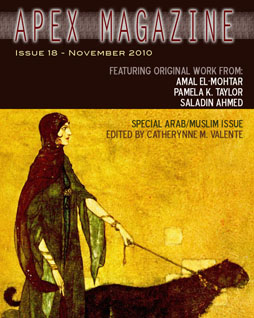 So, first and foremost, I would like to tell you about the November Issue of Apex, also called the Arab/Muslim issue, with original work by Pamela K. Taylor, Saladin Ahmed, Samer Rabadi, Jawad Elhusuni, and Sara Saab. This was editor Catherynne M. Valente's response to Elizabeth Moon's "Citizenship" post, and it's pretty freakin' awesome — so freakin' awesome that, in spite of having a story in the issue myself, I decided I needed to write an essay cataloguing the ways in which the issue is awesome. Here be the gist:
Everything in this issue is engaging with the authority of texts, undermining and re-asserting and deconstructing that authority in a number of ways. Of the original fiction offerings, one story is told in the decaying fragments of a copy of a text, this copy itself framed by an authoritative catalogue description; one is a story illuminated by citations of a text interpreting Scripture, the most authoritative text there is; one is a story guided by text granted authority through its inscrutability, through its randomness, through the decay of textual coherence and authority.
Authority. We has it. Also devout Muslim vampires, a dystopic SF retelling of a Middle-Eastern folktale, and a woman who's a book. So I think you should check it out.
Next, Claire Stumps-the-Sea-King Cooney has insisted that I also talk about a story of mine called "And Their Lips Rang with the Sun." My representations of the Middle-East tend to be more informed by my experience of language and landscape than anything else: Arabic was my first language growing up, but is the language I speak with least ease now, is almost an artefact I need to excavate from within layers of myself whenever I want to communicate. It was very much in that way that I unearthed a memory of learning about Sun Letters and Moon Letters in the Arabic alphabet, and decided to write them a story.
Where landscape is concerned, well. I have this thing about writing love songs to Damascus. Cooney knows all about it. Ask her sometime. Or — dammit, she and her thunder-combing person-prodding ways! Okay, so I wrote a poem called "Song for an Ancient City" and Mike Allen published it in Mythic Delirium and it won the Rhysling Award and my dad loved it so much he translated it to Arabic and it got published in a Syrian journal called Fikr and this was kind of a huge, huge deal to me and you should look at it.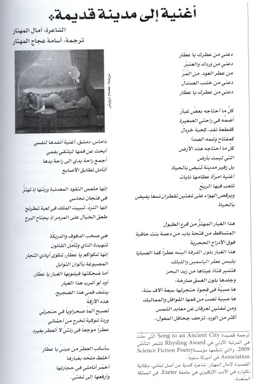 Cool, no? And now I'd like to tell you about Saladin Ahmed.
I first heard of Saladin while Mike Allen was putting together the second volume of his wonderful Clockwork Phoenix anthology series (which you should totally check out, because it is awesome). Saladin had a story in it, called "Hooves and the Hovel of Abdel Jameela," which went on to become a finalist for the Nebula award. Since then he's sold a novel to DAW and been nominated for the John W. Campbell Award for Best New Writer, and I am still kicking myself for not having introduced myself at last year's Readercon, when I glimpsed him across a crowded hallway, since now I'll have to wait until after he's all famous and stuff, and there will likely be a queue, and I am impatient.
Meantime, he was kind enough to agree to an interview, which follows.
A Conversation with Saladin Ahmed
Conducted and transcribed by Amal El-Mohtar
How, if at all, does being a Muslim Arab-American inflect your reading of fantasy literature?
Well, growing up, I guess I've long had a desperation to see some more variety in casts and settings.  The unrelenting quasi-Euro-ness of secondary world fantasy never kept me from loving The Hobbit or The Last Unicorn or Dragonlance (which, to its credit, did at least have a couple of Black people in it).  But on those occasions – say in the excellent D&D tie-in novel Curse of the Azure Bonds, or in Robert Jordan's books – when I encountered pseudo-Arabs I certainly perked up in a new way and sort of felt like I'd found something I hadn't quite realized I was looking for.
I totally hear that. I felt that way coming across words that were clearly borrowed from Arabic in works by J. R. R. Tolkien, and seeing a dark-skinned boy say "salaam" in Ender's Game. I thought, hey, here is something that speaks to me, directly. It was a huge, huge deal for me at sixteen.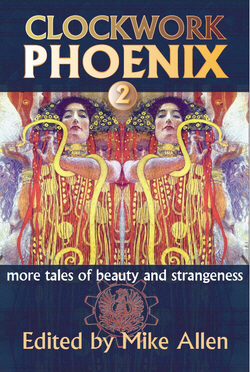 Of course, the… shall we say sophistication of those depictions is an open question.  Fantasy novels tend to trade in archetypes.  As a reader, that's a big part of what I love about them: the taciturn swordsman, the spunky princess, the befuddled old wizard, the crazed priest of an ancient god.
But archetypes are only a step removed, if that, from stereotypes.  This is the case even when fantasy novels are dealing with Europe or pseudo-Europe.  It's even more the case when dealing with 'other' places and peoples, though, and often leads to reducing 'Islam' and 'Arab' to a stock set of signifiers – fanaticism, honor, violence, sexism, absolutism, scimitars, veils, turbans, and, above all, the harsh, unforgiving desert that produces a harsh, unforgiving people.
This is the case even when we're dealing with a secondary world – if you've got a fantasy map at the beginning of the book, you can be pretty sure that, to the east of the Europe-ish landmass, there will be a big ol' desert, and it will be inhabited by fierce, proud nomads who wear flowing robes and chop people's heads off.  This handful of central casting shtick is a stark contrast to history's reality of remarkably varied Islamic cultures.
Does being a Muslim Arab-American inform your writing of fantasy literature, as well as your experience of being recognised as a writer of fantasy literature?
I should start by saying that, with very few exceptions, I've felt remarkably welcomed as a new fantasy writer.  I'd like to believe that that the fact that I was nominated for a Nebula in my first year as a published writer says something about my skill, but it also says something about the field's openness to new and underrepresented points of view.
I've got a heroic fantasy novel, Throne of the Crescent Moon, due out in early 2012 from DAW, and it will be interesting to see what happens with it.  There's an argument that says that epic fantasy novel readers – more so than readers of short fiction – are an ultraconservative lot.  I think there's some truth to this, but I think it's equally true that the readership for epic fantasy also encompasses some of the most open-minded and imaginative readers out there.  So, as I say, it will be interesting to see how the novel fares.
A lot of my work features Islamic or pseudo-Islamic settings and characters.  Often these are the same familiar archetypes I just mentioned – the world-weary soldier, the implacable paladin, etc. – but reimagined in and thus transformed by a different cultural context.  So I'd be a fool not to be conscious of the cultural baggage readers may be bringing – sometimes without knowing it – to my stories.  But working around this just involves a sort of intensified version of a writer's normal challenges: Creating a world readers want to spend time in.  Writing characters they'll care about and want to 'hang out' with.  Doing so with a 1001 Nights-inspired fantasy is in many ways just a tougher version of these tasks.
In writing Throne of the Crescent Moon, did you set out deliberately to fill that desert-gap in the heroic fantasy maps? Without giving too much away, what's it about?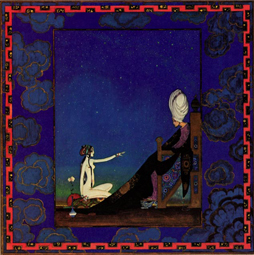 Throne is basically my attempt to gene-splice elements of the 1001 Nights with the tropes of heroic fantasy writers ranging from Fritz Leiber to Robert Jordan.  The novel centers on a group of companions led by Doctor Adoulla Makhslood, "the last real ghul hunter in the great city of Dhamsawaat," (and, incidentally, the protagonist of my first published story) who is more than ready to retire.
Adoulla, a fat old man who's grown weary of chasing down monsters and saving lives, wants nothing more than to finally marry his old flame and spend his days sitting around his favorite teahouse. But a series of mysterious murders makes it clear that Adoulla's beloved city still desperately needs his monster-hunting magics. To make things worse, Dhamsawaat is in the midst of a power struggle between the Khalif and a mysterious Robin Hood-type figure known as the Falcon Prince.
Adoulla and his uptight assistant, the holy warrior Raseed, soon learn that the murders and the political upheaval are connected.  Adoulla, recruiting the help of old companions and new, discovers a sorcerous plot that threatens to turn his city and perhaps the world itself into a flaming, bloody ruin.  And only he and his friends can stop this from happening.
I suppose that one of my many aims with Throne was to fill in the quasi-Middle East quadrant of the Generic Fat Fantasy Map, though the first book takes place largely within the city of Dhamsawaat (which is equal parts Lankhmar and Medieval Baghdad), rather than a desert. More than 'filling in,' though, I wanted to see what happens when we start with a different center for the fantasy map.I wanted to ask what happens when the ever-expanding scale of the heroic fantasy novel and its grand clash of armies treats quasi-Europe as the Great Threat on the Horizon.
So while the first book of The Crescent Moon Kingdoms Trilogy focuses on Dhamsawaat, books two and three will expand the world to truly epic scope, culminating in a Crusades-ish conflict that involves heroes and villains from both the East and the West.
For me, though, this isn't a simple matter of 'making the East good and the West bad' – rather it involves interrogating the basic assumptions of heroic fantasy themselves: Is there such a thing as a good army or an evil army? Can a global war really make the world a better place? What should the decent people on either side of a conflict do when powerful men are manipulating events on a grand scale?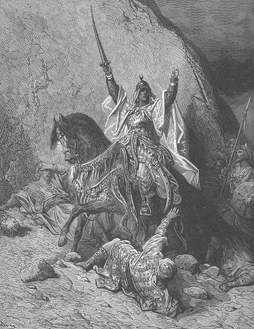 Of course, these are adventure fantasy novels, not a course in ethics. My chief aim with the Crescent Moon Kingdoms is entertainment. The questions above are always in the background, but the foreground is full of swordfights, magic, and monsters.
If you're comfortable doing so, would you care to talk about encounters you've had with bigotry and racism, either personally or through general observation?
I've witnessed a fair amount of pretty grim anti-Arab/anti-Muslim bigotry in my life.  Growing up, in pop culture I watched Chuck Norris and Schwarzenegger types blowing away Arabs onscreen.  On the news I watched the media treat the mass killing of Arabs during Gulf War I like a video game.  In real life I've experienced arson, threatening phone calls, intimidation from law enforcement, blatant discrimination in airports, etc, etc.  I've frankly lost my capacity to be surprised by this kind of thing.
Even so, the past few years have shocked even me with the degree to which out-and-out bigotry has become an acceptable part of mainstream discourse in this country.  For example, I recently wrote an article for the popular gaming magazine The Escapist on the depiction of Arabs and Muslims in video games, and – while I expected to deal with a certain amount of racist troll factor in the comments – I was kind of surprised at how quickly the conversation devolved to the level of 'Well, DO Muslims deserve to be treated as human beings in video games?'  This wasn't by any means a universal – a good 1/3 of the comments were supportive and open-minded.  But it was prevalent enough to be depressing.
This sounds similar to some of the discourse surrounding Elizabeth Moon's now-infamous post about the obligations of citizenship and the controversy surrounding the construction of the Park 51 Islamic community center, which led to her being disinvited as Guest of Honor at Wiscon 35.
However, it also led to Catherynne Valente deciding to dedicate an entire issue of Apex to showcasing work by Arab and Muslim writers, which led in turn to the happy instance of our becoming Table of Contents buddies for the first time! Hooray!
Any thoughts about the issue? Did you write "The Faithful Soldier, Prompted," specifically for it? Tell me about the inspiration behind the story and the world in which it's set.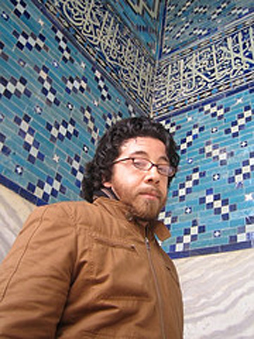 I think the whole issue is just amazing. Prior to Cat buying it, my story had actually made the submission rounds and couldn't seem to find a home, in part, I suspect, because it's essentially a theistic science fiction story.This is a bit of a spoiler (don't follow the link if you haven't read the story yet!), but it's basically a dystopian version of a 1001 Nights story, the plot of which has appeared in folktales throughout the world. I haven't written anything else set in the future that's imagined in "Faithful Soldier," but responses to the story have been enthusiastic enough that I'm tempted to…
Here's hoping! I adored that story even more than "Hooves and the Hovel of Abdel Jameela." Where can we find more of your own work?
All of my short stories are available online for free – there's a list of them here.
Thanks, Saladin! Looking forward to seeing you here again when the novel comes out!