Art of the Genre: Top 10 'Orange Spine' AD&D Hardcovers by Jeff Easley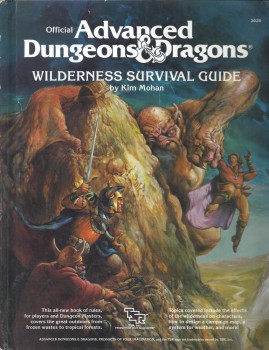 Now you might be thinking, 'Top 10, really? How many did he do?'
Well, the answer to that is 12. And, considering how iconic each one is, how much they meant to D&D players in the 1980s, and how many folks still use these books 30 years later, it is little wonder that this was a much harder list to trim down than one might think. But, I'm going to give it a shot nonetheless!
So I essentially started with the concept that I'd fold in overall book importance to game play, but then decided against it, instead relying on nostalgia for the cover alone. This would be tempered by the fact that the three most beloved and used books in the AD&D series are the Players Handbook, Dungeon Masters Guide, and the Monster Manual, which were all re-released with different covers in the late 1970s, so a lot of players prefer those versions to the more uniform Easley editions produced in the 80s.
Still, TSR sold a boat load of these books during the initial days of the 80s, so I know Easley's covers did introduce a good deal of players to the hobby (and likely more in the 2nd Edition cover he also did). My first DMG and PHB were Easley covers, so he was my 'gateway drug' so to speak and all his 'orange spine' hardcovers still sit proudly behind my desk for easy access since I use them almost daily.
I hope those reading this will remember these books as fondly as I do, and perhaps, want to see another one produced to make it thirteen 'orange spines' in total, but I'll talk about that later. Until then, enjoy this beautiful fantasy art Top 10.