Art of the Genre: The Pillaging of Kickstarter?
Art of the Genre: The Pillaging of Kickstarter?

The pillaging of Kickstarter… Dramatic huh? Well, it might not exactly be the case, but I've seen a couple shocking trends happening out in the world of Kickstarter that disturbed me enough to talk about it here in my regular Kickstarter postings.
You see, Kickstarter at its very base level is about money, and that's not a bad thing because it takes money to make cool things happen. Kickstarter, as a platform, helps thousands of independent minded artists, writers, musicians, inventors, and all other manner of creative people connect with fans to create projects that they love. How can that be wrong? Well, it's not, but unfortunately corporations have now discovered the power of Kickstarter, and what was once a grass roots movement is quickly changing into a large scale money grab.
To illustrate this, I'm going to take you all through a couple of examples that I've seen in the past few months. First off I'm going to start with this little 'Honest Man's Kickstarter' that introduced me to Kickstarters in the first place, the initial art recreation project by former TSR artist Jeff Dee. Dee, a forward thinking guy, was understandably put out that TSR threw away all his original art from his work on Dungeons & Dragons from 1979-1981. Who could blame him, right? So he goes to Kickstarter and asks folks to help him recreate those original pieces of art, as well as add some new ones if pledging was high enough. Jeff asked for $2,500 to do this and received funding to the tune of $5,750, which is a great thing to see for a guy who struggles with bills as much as anyone else in America today.

I was so inspired by Dee's Kickstarter that I not only wrote about it here on Black Gate, but I decided I would do one as well, mine being a old school illustrated adventure novel with former TSR and Wizards of the Coast alum Jeff Easley. Jeff, who'd spent 30 years in the RPG industry as an artist just to have art directors across the board tell him he was done in today's marketplace, and I believed he deserved a chance to reconnect with fans and see what Kickstarter could offer. For our project we asked for $2500 to create the illustrated novel and received final pledging to the tune of $8726, which again was a great success for two struggling people in this industry.
During my personal Kickstarter's 30-day campaign, I was joined in a shared time frame by Rich Burlew's Order of the Stick Kickstarter. Rich had run a free webcomic and website for Order of the Stick since 2003 and had released over 800 comic strips each Friday since his debut nearly a decade ago. Rich isn't a wealthy guy, he's just a creative person who wanted to share his talent and humor with the world, and when he finally came to Kickstarter to ask his fans to help him reprint his comics, the outpouring was enormous. Rich's request to do a single reprinted comic was $57,750. What his fans finally ended up giving him, $1,254,120.
Now I'm sure many of you scoring this at home see that as an absurd number, and believe that Rich is off someplace sipping cocktails in his new villa on Grand Cayman, but I've broken down the numbers so you might better understand what happened in his Kickstarter, why I supported him, and why those numbers are brilliant.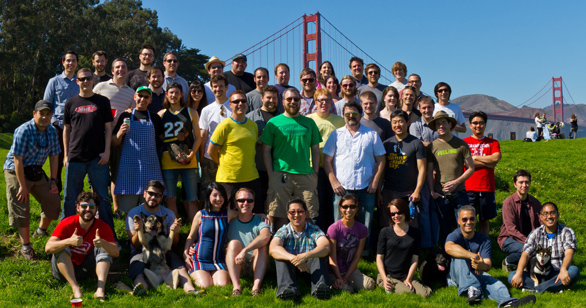 Amazon, who owns Kickstarter, is going to take 10% off the top in fees, so roughly $125,000 from Order of the Stick. The U.S. government is going to want their share, probably 25% or higher, so take away another minimum of $313,500. Rich also needs to fulfill all the incredible things he gave to his thousands of backers AND reprint all his comics with a significant backstock which was his goal in the first place. I'm going to say this is at the very least another $250,000 since his initial goal was $57,000 for a single comic collection reprint run. Ok, so that leaves $565,500. Now, since Rich had worked for free to bring out Order of the Stick for 9 years, let's divide that sum by a weekly working basis of 468 weeks of unpaid labor. That equates to $1208 a week in back income over the past 9 years that Rich received for all his creative entertainment. Would you deny a man who worked for nothing other than your entertainment that kind of money? I'd hope not, and it's why his fans flocked to support him in such numbers because of everything he'd put in to making their Friday's a little more fun.
That, ladies and gentleman, is the power of Kickstarter. And because of Rich, who supported 20 other Kickstarter projects with pledges of his own, and kindly promoted each and every one of them during his Kickstarter run with links, the Kickstarter marketplace was all the richer for it. Rich gave back, and his support of my Easley Kickstarter brought in an extra $3000 in pledges because he cared enough to talk about it with fans. Kickstarter should be the type of community involving independent artists who help one another live their dreams, but of late, that is changing.
Enter Double Fine Adventure… During both my Easley Kickstarter and Rich's Order of the Stick campaign, a video game company called Double Fine and 2 Player Productions launched a Kickstarter for an adventure video game called Double Fine Adventure. This company, out of San Francisco California with over 40 employees and multiple gaming titles under their belt, decided that they could get some money using the Kickstarter model to produce a game. Their goal? $400,000 to both produce the game and film a documentary of the process it takes to make it. Their final donations total, $3,336,371 plus roughly $100,000 in 'premium' donations to be added outside those numbers.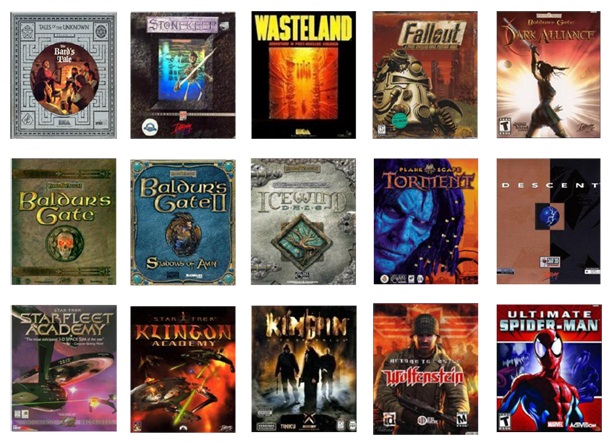 Ok, so herein lies the rub. Double Fine is a company. Double Fine already makes computer games and they have a slew of employees, a marketing department, people to answer their phones, and evidently a movie quality documentary crew to help them with all facets of production videos. What in the world did Double Fine ever do to deserve over 3.3 million dollars from a grass roots platform? You tell me, well other than being a company with deep enough pockets in the first place that they could produce a superior looking Kickstarter campaign video. And Double Fine not only drew over three million dollars from the Kickstarter backer base [which to me is not an unlimited well], but they gave absolutely nothing back. They supported exactly zero other projects and talked about no other projects during their 30-day Kickstarter run. When it was all said and done they threw an online party, blew horns, tossed confetti, and then went about their work week with a smile.
In the words of David Deitrick who witnessed this with me, "it is like watching an 18 year old enter a 12 and under swim meet and take all the 1st place trophies." Double Fine has no place being in Kickstarter, but once the proverbial cat was out of the bag, inXile Entertainment comes rolling in with Wasteland 2. [BTW, I supported both Double Fine Adventure and Wasteland 2, and I strongly suggest taking a look at Wasteland's project, its awesome]. This computer gaming company from exclusive Newport Beach, California [the setting for the WB network's OC drama from a few years back] busts out an even more professional Kickstarter video that literally had me laughing with wonderful industry nostalgia and asks for $900,000 in backing. At the time of my writing this they are steamrolling at $1,205,000 with 31 days to go…
Again, another incredible use of the Kickstarter model, and I'm sure Amazon couldn't be happier because remember they get that 10% cut! You might be wondering how many other Kickstarter projects has inXile funded? Yep, you guessed it, zero. [Zero at the time of my writing this article. 18 hours after I posted this they had backed 8 projects… I'm liking that even if I had nothing to do with it.] [Note II: inXile, as of March 21st has now tried to initiate a new policy on Kickstarter called 'Kick it Forward' in which 5% of all profits from Kickstarter based projects go back into the Kickstarter site as pledges to later projects on the site. Nice move, Mr. Fargo!]
So, as companies, do they come, then grab, and then go home? If so, then that, my friends, is what I mean by the pillaging of Kickstarter. However, could they be bringing in Kickstarter backers none of us ever see, by the thousands? Certainly, but only Kickstater can translate those numbers so you are either going to be a glass is half full or glass is half empty. In my case I'm waiting to witness, but have any of you ever heard of trickle down economics? You know, the 'if we make the rich richer then they'll spread that wealth down to the middle class'. Well, on paper it made sense in 1980, and today there is an incredibly shrunken middle class and a the richer are richer than ever.
OK, I'm going to add something in here that gets lost along the way in this post. This isn't a bash against Double Fine or inXile, it's a wake up call about what their participation could mean to the platform. I mean truly, I've linked to inXile's Kickstater and new that ANY press is good press. If I was really trying to bash them I'd have not mentioned names. Instead I'll reiterate what I said in a reply comment below: You are also fooling yourself into thinking such company funding is a good thing for the platform as a whole. If you believe that Bioware or Blizzard hasn't had a meeting concerning Kickstarter then you're living in a dream world.

Currently, big companies pay for development, but the more success these smaller companies have with big numbers, the closer we are to a World of Warcraft II brought to you exclusively by Kickstarter.

Suddenly, instead of people supporting corporations on the front end with direct sales of product, we'll be financing the back end just so we can help other folks buy the games appearing on the shelves. Imagine that! What a world it will be where there is no cost at all to a company to produce products, and again, if you think people in suits aren't really considering this you're well… see above.

My father-in-law, a preacher, got back from a corporate church meeting in Boston [yes, all churches have a business model and a home office someplace] and what was their topic of choice? Crowd-Funding through Kickstater to boost church income across the U.S. So where does it stop?

The only reason stuff like this hasn't happened sooner is that there was a stigma attached to such fundraising that big companies didn't want attached to their brand, but that is changing as fast as you can say Wasteland 2. The more legit Kickstarter funding becomes, the more you can see the next Chevy Trans Am coming to you from Kickstarter because, you know, a lot of people asked for it.

At some point, if this continues, the platform will break and companies will go back to doing what they always have, but the little guys and gals, they'll just have to keep on dreaming as there will be no place as awesome as Kickstarter to help bring great ideas to life.
Now granted I can't and don't fault these companies for their ideas, or their success, it's awesome, but isn't there a better place to get capital than a platform where you're basically competing with toddlers for what candy is in the cookie jar? And if you must do it, wouldn't it be nice to lend a hand to the other players if it costs absolutely nothing to do so?
It's uncertain how all this will finally shake out, but I fear for the platform, and yet I know there are still incredibly wonderful people and projects out there that need help to achieve their goals, no matter how small they might be in comparison to those of Double Fine or inXile.
So here is my advice. Back the projects you love, no matter the project creator, and if you go to Kickstarter, and truly I hope you do, watch the video of the project that interests you and look not for production value but for the passion in the person's voice, and the honesty in their face. Scroll down the page to the bottom right of the screen where it talks about the person putting the project out and see how many projects they themselves have backed. Once you've done that, you can make a far more educated decision about who really needs your money.
Kickstarter is a blessing, but you need to clear away the marketing machine and be weary of wolves coming in sheep's clothing. Also, if you're looking for a project from a person that could use your support, I suggest the Grognardia offering of Dwimmermount. It's truly another single man makes good grass roots success story.
---
If you like what you read in Art of the Genre, you can listen to me talk about publishing and my current venture with great artists of the fantasy field here or even come say hello on Facebook here. And here's a view of my current Kickstater