Nebula: It Rhymes with Amalebula (sort of)
Nebula: It Rhymes with Amalebula (sort of)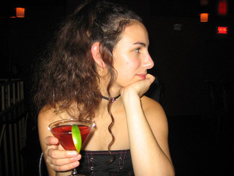 Our own Amal El-Mohtar, who has blogged for us about Saladin Ahmed and Fantasy in the Middle East, and about whom our other own Patty Templeton has blogged, has received a Nebula Award nomination for her short story, "The Green Book."
So, first of all, YIPPEE!!! Regardless of outcome, I have promised to make her a TIARA fashioned from the ANDROMEDA GALAXY, with the Flame Nebula for a center stone! This will take mighty sorcery, so if you see any explosions coming from the direction of Palatine, Illinois… run.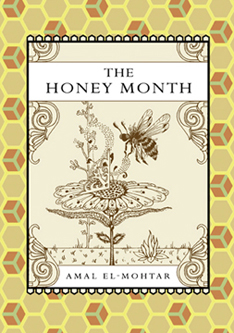 And second of all, here's where you can read "The Green Book" online. It first appeared in the November 2010 issue of Apex Magazine, edited by Cat Valente.
And third of all, Rich Horton will be reprinting "The Green Book" in his upcoming anthology, The Year's Best Science Fiction and Fantasy, so there will soon be an opportunity to HOLD it and LOVE it and sleep with it UNDER YOUR PILLOW!
(…I mean, not that you ALL have to do that. Some of us have a long-term intimacy with Ms. El-Mohtar's fiction and poetry. Some of us have signed copies of The Honey Month. Not to make you jealous or anything. 'Cause, you know, jealousy's the green-eyed monster and all. So beware. )
Again, Amal — one thousand congratulations on your pretty head!