Win a Copy of The Annotated Watchmen by DC Comics
Win a Copy of The Annotated Watchmen by DC Comics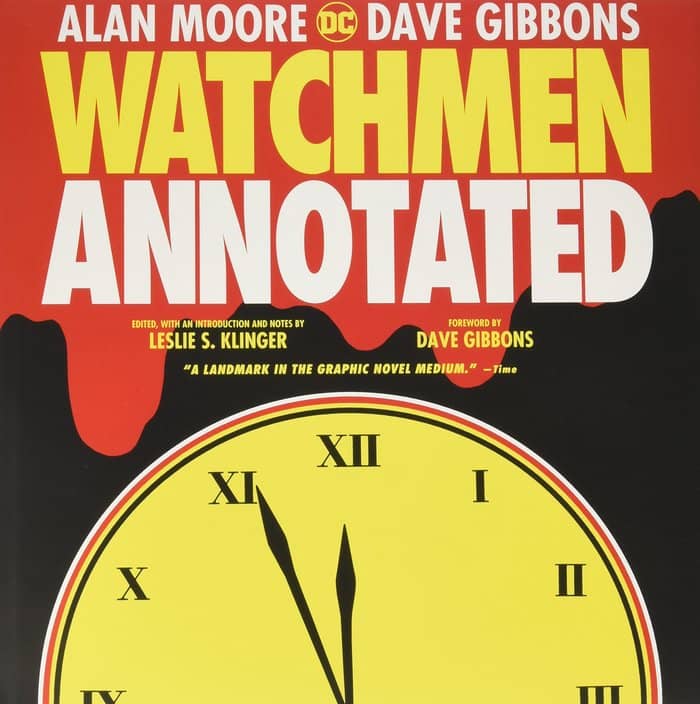 I don't think DC's 1985 Watchmen needs a whole bunch of introduction (or any). As both a reader and a writer, I've read, re-read, analyzed, watched other people analyze, and blogged about the seminal work by Alan Moore and Dave Gibbons.
DC Comics has released a retrospective edition of the story that landed on Time magazine's 100 best English-language novels of the 20th century. In Watchmen: The Annotated Edition, Leslie S. Klinger looks at each of the series' twelve issues in detail, moving page by page and panel by panel. Klinger drew on critical and scholastic commentary, interviews with Dave Gibbons, and previously unseen original source material.
[CLick the images for Watchmen-sized versions.]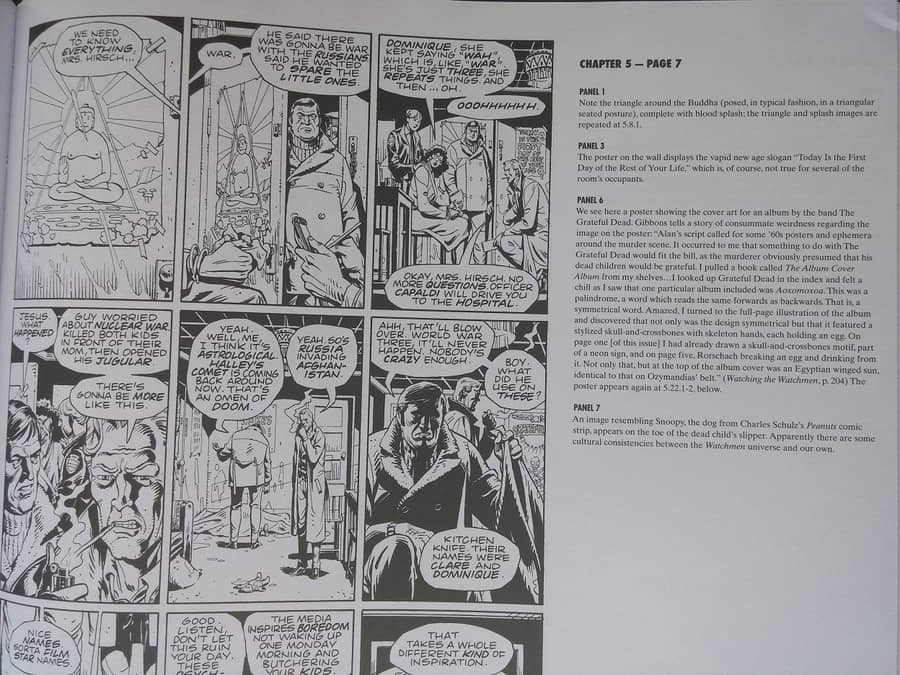 I got my hands on a copy and am loving it. It's as big as one of those boogie-board-sized steaks that Homer ate in an eating contest (see pic below on my coffee table and beside a trade paper back for size comparisons).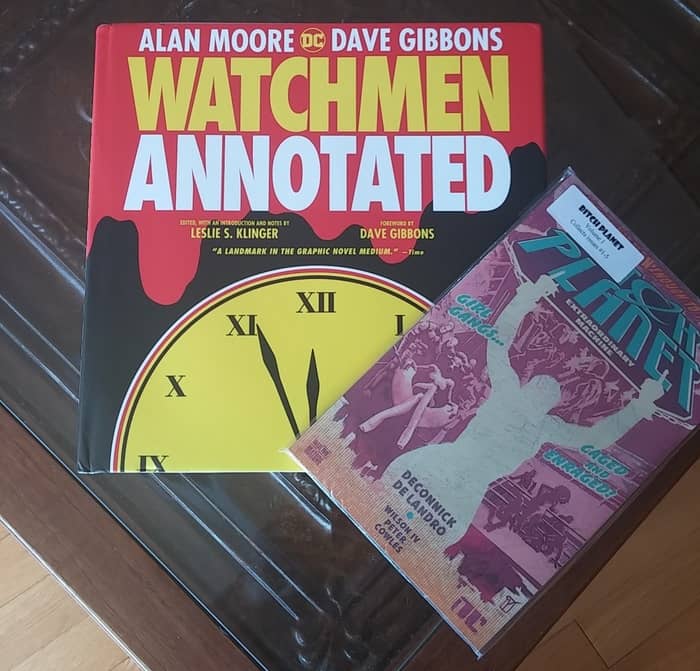 It's making me look at the Watchmen, both as a reader and as a writer. I also snagged an interview with Leslie Klinger and Black Gate got a hard-cover edition to give away to one of our readers! Get all the details below.
Thanks for the chance for the interview, Les! I'm really enjoying the book! This isn't the first annotation you've done, and I'm noticing they're a very different reading experience. What do you think is the charm of annotated volumes?
Leslie Klinger: I love the "byways" of annotating, exploring pathways that I discovered while looking closely at the primary material and sharing them with the readers. For example, I knew nothing about the litigation regarding the "ownership" of the rights to the smiley-face button into I looked!
Is it important to the reader? No, but hopefully it's cool or interesting or fun. Martin Gardner, the primogenitor of modern "popular" annotation, wrote, "Yes, I often ramble, but I hope that at least some readers enjoy such meanderings. I see no reason why annotators should not use their notes for saying anything they please if they think it will be of interest, or at least amusing." I couldn't have said it better.
I aim to enhance the reader's experience of the underlying work. These books don't need Les Klinger's help to succeed — they're already classics — but maybe I can help someone enjoy the work even more!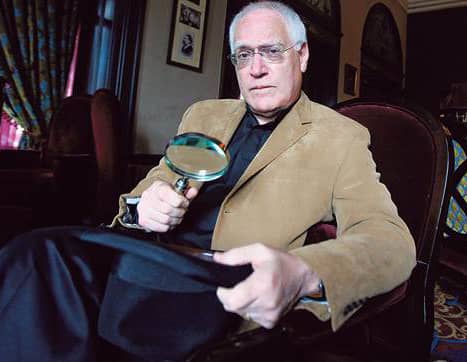 You had some interesting input from Dave Gibbons. What other sources did you use?
Dave very kindly provided Alan's scripts, which were a treasure trove of material. In addition, as I acknowledged somewhere, others took turns annotating the work, some of which annotations are online. I didn't always agree with other people's notes, and I didn't use much of the other annotations, but it's always helpful to see what interests or puzzles other people (and of course, as I keep telling my wife and editor, I don't really know everything, so I always learn from others' work).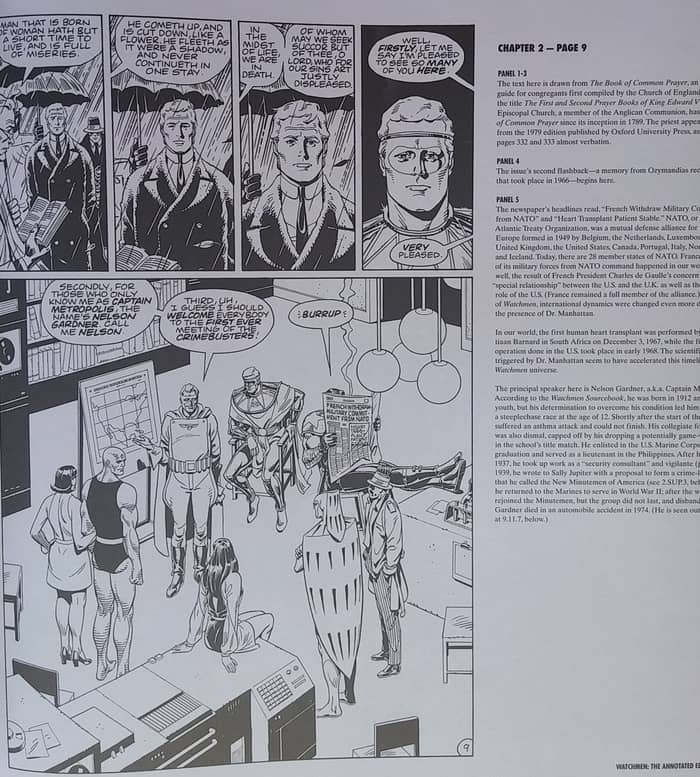 If someone wanted to do a deeper dive into the scholarship around the works of Alan Moore after reading your annotation, where would you recommend them starting?
The material in the Bibliography at the end of the book is quite useful, I think. I also read Alan's Jerusalem, and although it takes some effort (especially the Joycean stream-of-consciousness sections), it is well worth reading. I thought it truly a work of genius that will be read a century from now. Confession: When I say "read," I really mean "listened to." I enjoyed all 63 hours of the Simon Vance audiobook!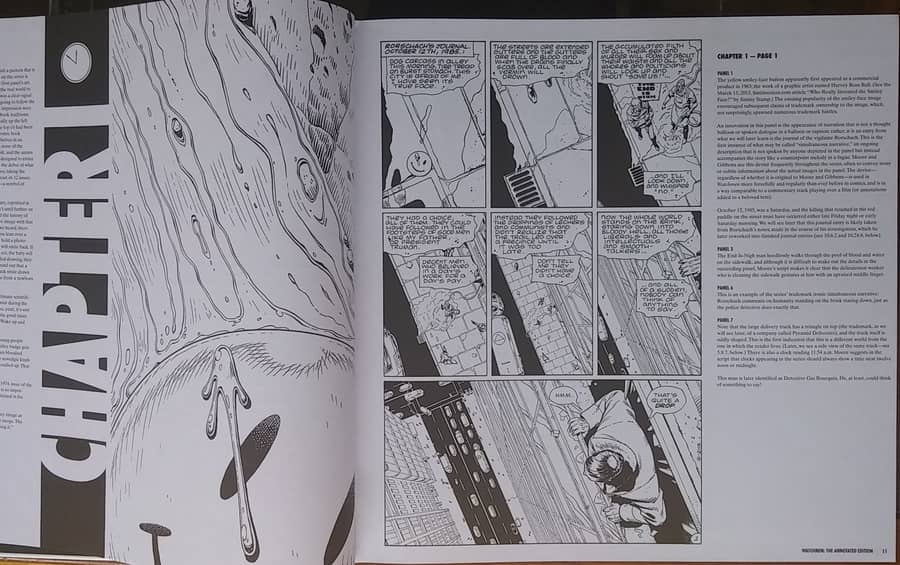 I love audiobooks. Maybe I'll pic that up! What projects are you turning yourself to now that this volume is published?
Next out will be what I hope is the beginning of a new series, Classic American Crime Writing of the 1920's (to be followed by the 1930's, '40's, etc.), from Pegasus Books.
I wanted to get back to the world of crime fiction, and so I've annotated House Without a Key (the first Charlie Chan novel, by Earl Derr Biggers), The Roman Hat Mystery (the first Ellery Queen novel), The Benson Murder Case (the first Philo Vance novel, by S. S. Van Dine), Red Harvest (the first Continental Op novel, by Dashiell Hammett), and Little Caesar (the first "gangster" novel, by W. R. Burnett), in what I like to think of as the "Norton" style: Lots of notes, lots of pictures, and a long and deep foreword.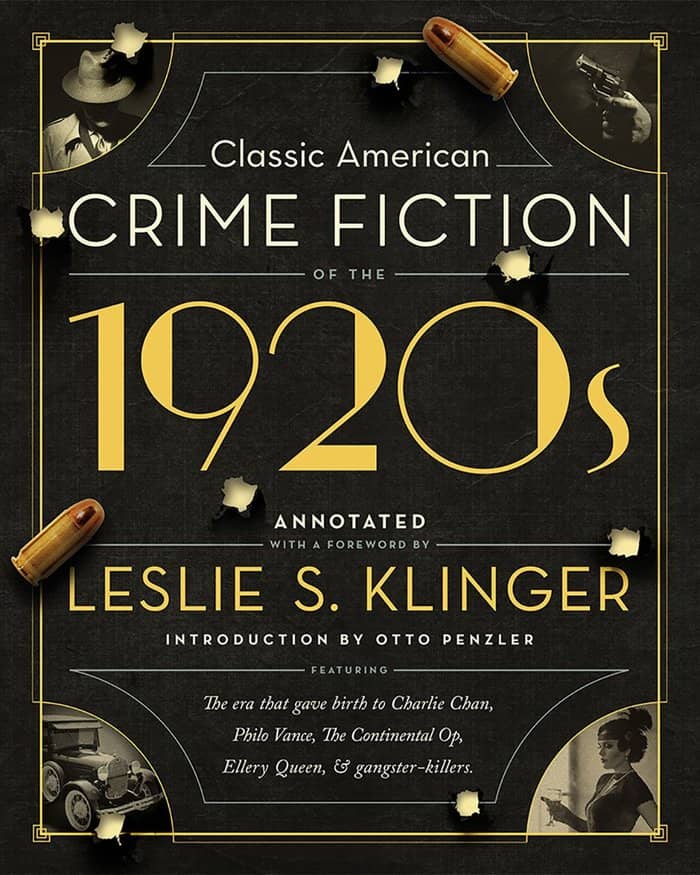 This first volume has an intro by Otto Penzler, the doyen of mystery bookstore owners. The book is due out in October and can be pre-ordered from your favorite bookstores through links on my webpage (lesliesklinger.com).
Laurie R. King and I have edited another anthology of stories inspired by the Sherlock Holmes Canon, written by an amazing collection of great writers, called For the Sake of the Game, also from Pegasus, due in December.
In 2019, the second volume of my New Annotated H. P. Lovecraft will be out from Liveright/W. W. Norton, as well as an anthology of classic ghost stories co-edited by Lisa Morton. I am about to undertake an exciting new project, an annotated edition of a major fantasy novel, and an announcement will be forthcoming soon, I hope!
Wow! That's a lot of projects on the go, and in so many fields! Thanks so much for the interview, Les. This is fascinating, and a perfect counter-point to our give-away.
Black Gate has one copy of Watchmen: The Annotated Edition to give away. To enter, send a one-sentence email to john@blackgate.com, explaining what you think is the most influential element of Moore and Gibbon's Watchmen series. There are a hundred different things readers could pick, but I'll try to pick a winner from among the multitudes of great answers and might even post some in a later post!
If you aren't picked, that's okay. You can still buy this edition through your local comic shop or through your favorite online mega-corporation!
Contest rules: Exceptions apply. All entries become the property of New Epoch Press. No purchase necessary. US only. Must be 12 or older. Decisions of the judges (capricious as they may be) are final. Not valid where prohibited by law.
---
Derek Künsken writes science fiction and fantasy in Gatineau, Québec, although this weekend, he is looking at temples and pyramids in southern Egypt. You can follow him on twitter @derekkunsken.