Announcing the Winners of The Imlen Brat by Sarah Avery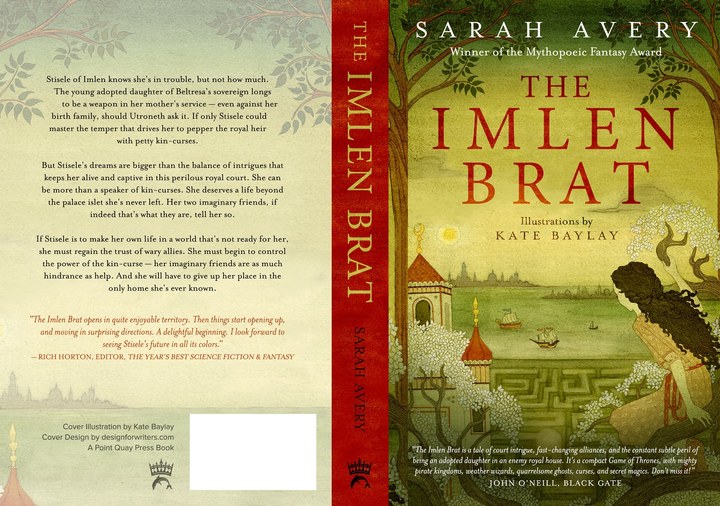 Woo hoo! We have winners!
Two weeks ago we invited you to enter a contest to win a copy of Sarah Avery's brilliant new novella The Imlen Brat, a tale of mighty pirate kingdoms, weather wizards, quarrelsome ghosts, curses, and secret magics. To enter, all you had to do was send us an e-mail with a one-sentence review of your favorite fantasy novella.
We have two copies to give away. Our lucky winners were selected from the pool of eligible entries by the most reliable method known to modern science: D&D dice.
Our first winner is Phil Hansen, who writes about a World Fantasy Award nominee from 1990.
My favorite fantasy novella is Jonathan Carroll's Black Cocktail, which starts off whimsical and descends into terror — unique and unlike anything else I've read.
Black Cocktail was published by Legend/Century and St. Martin's Press in 1990. The cover is by Dave McKean.