Announcing the Winners of The Imlen Brat by Sarah Avery
Announcing the Winners of The Imlen Brat by Sarah Avery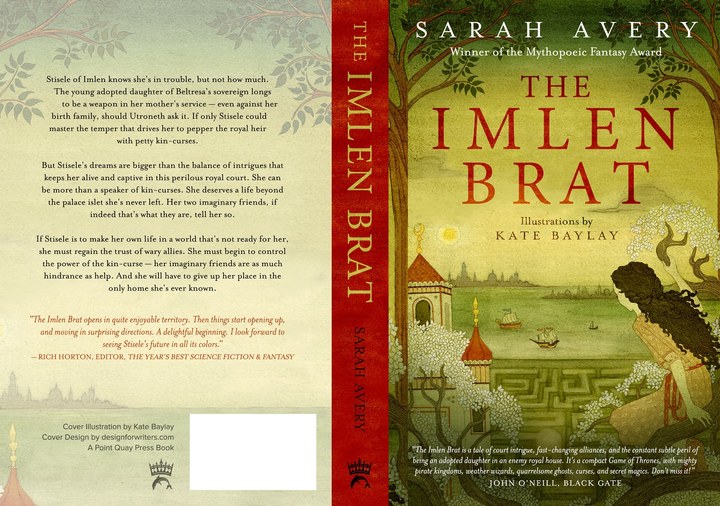 Woo hoo! We have winners!
Two weeks ago we invited you to enter a contest to win a copy of Sarah Avery's brilliant new novella The Imlen Brat, a tale of mighty pirate kingdoms, weather wizards, quarrelsome ghosts, curses, and secret magics. To enter, all you had to do was send us an e-mail with a one-sentence review of your favorite fantasy novella.
We have two copies to give away. Our lucky winners were selected from the pool of eligible entries by the most reliable method known to modern science: D&D dice.
Our first winner is Phil Hansen, who writes about a World Fantasy Award nominee from 1990.
My favorite fantasy novella is Jonathan Carroll's Black Cocktail, which starts off whimsical and descends into terror — unique and unlike anything else I've read.
Black Cocktail was published by Legend/Century and St. Martin's Press in 1990. The cover is by Dave McKean.
[Click the images for bigger versions.]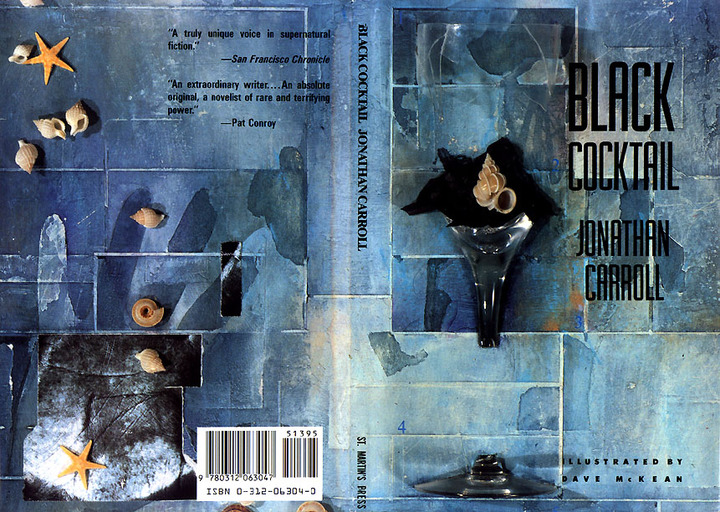 Our second winner is Jeffrey Rensch, who offers up a more contemporary selection.
Matthew Hughes cannot write a bad novella and "The Vindicator," in the current F&SF, with assassins, framed realities, discriminators and self-righteous thieves, proves the point beautifully.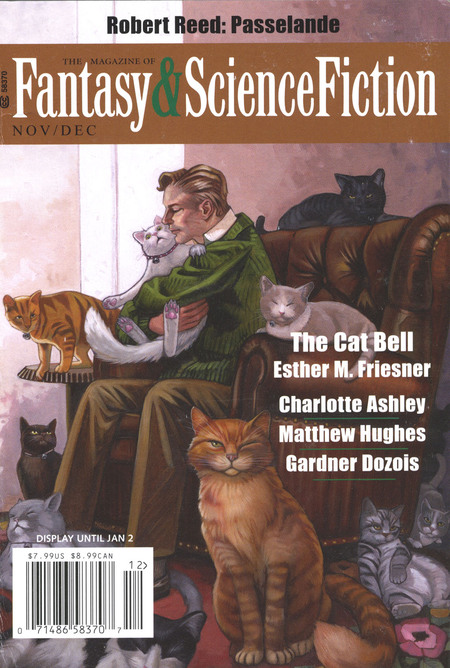 Jeffrey is quite right. And "The Vindicator" is available in the November/December issue of The Magazine of Fantasy & Science Fiction, available at finer bookstores everywhere until January 2.
Honorary Mention
We also received a few entries which cited Black Gate stories, including this one from Gus Gyde, with a one sentence review of James Enge's Morlock tale "The Lawless Hours," from issue number 11 of Black Gate:
This dark and adventurous tale has everything for an evening reading session in your favorite outdoor venue as each creak and snap from oh-so-close, and every moth and fly that touches you unexpectedly, takes on new and heightened significance.
Congratulations to the winners! And thanks to Sarah Avery for making the contest possible.
The Imlen Brat was published by Point Quay Press on October 30, 2016. It is 70 pages, priced at $9.99 in trade paperback and $2.99 for the digital edition. The cover is by Kate Baylay. Copies are available at Amazon and other fine outlets. See more details here.