Announcing the Winners of The Emperor's Railroad by Guy Haley
Announcing the Winners of The Emperor's Railroad by Guy Haley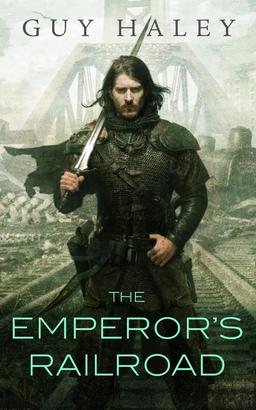 Woo hoo! We have three winners!
Two weeks ago we invited you to enter a contest to win an advance copy of Guy Haley's new novella The Emperor's Railroad, the opening installment of a terrific new adventure fantasy series, The Dreaming Cities. To enter, all you had to do was send us an e-mail with the subject "The Emperor's Railroad."
We have three copies to give away. Our lucky winners were selected from the pool of eligible entries by the most reliable method known to modern science: D&D dice. The three winners are:
Stephen Milligan
Bill Smiley
M.Sault
Congratulations all! And thanks to Tor.com for making the contest possible. For more details on Tor.com's entire novella line, check out their online catalog:
New Releases
Coming Soon
Free Short Fiction — hundreds of free short stories and novelettes at Tor.com
The Emperor's Railroad will be published by Tor.com on April 19, 2016. It is 177 pages, priced at $12.99 in trade paperback, and $2.99 for the digital edition. The cover is by Chris McGrath.