A (Black) Gat in the Hand: Heard of Chris London? Didn't Think So
A (Black) Gat in the Hand: Heard of Chris London? Didn't Think So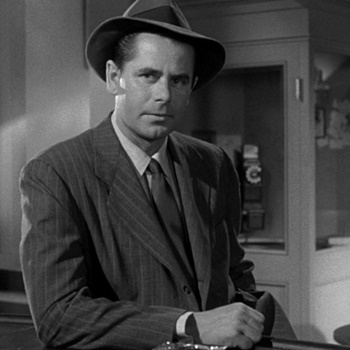 "You're the second guy I've met within hours who seems to think a gat in the hand means a world by the tail." – Phillip Marlowe in Raymond Chandler's The Big Sleep
(Gat — Prohibition Era term for a gun. Shortened version of Gatling Gun)
In the early fifties, a lot of movie stars took on radio shows, in an effort to boost their incomes. Humphrey Bogart, Alan Ladd, Joel McRea – some big names tried their luck at it. Many were short-lived efforts. You can read my scintillating essay about Bold Venture – a good show which starred Bogie and his wife, Lauren Bacall – here at Black Gate.
NBC had Erle Stanley Gardner create a character specifically for a radio show to go up against CBS' hugely successful Jack Benny Show. CBS had 'acquired' much of NBC's Sunday night programming. ABC had also hit big with the first music quiz show, Stop the Music (think Name That Tune for radio).
Music ran against the long-time successful The Fred Allen Show. Allen's show took a big ratings hit, and his health was failing at the same time. So, his show ended. NBC then aired the glitzy, big-budget, Hollywood Calling. Movie stars called common folk, who got a watch and 'something else' (like Jennifer Jones's scarf) if they were at home and answered – no cell phones, ya know! The lucky peasant got to talk to a star, and won money, and got entered for a bigger prize, if they could answer a question.
It didn't beat Jack Benny in the ratings, it cost a lot of money, and NBC canceled it after only half a season. Enter a replacement detective show – The Adventures of Christopher London.
As the show's introduction not-so-subtly announced, Erle Stanley Gardner was the best-selling author in the world. Best known for Perry Mason, I prefer his books about the mismatched private eye duo of Cool and Lam. I've written several posts about them, which you can find here. Beyond at least helping develop the character for the show, I doubt that Gardner had anything else to do with the project.
Glenn Ford was not quiet yet a major movie star, though he had achieved some notable success a few years earlier in Gild, a tour de force for Rita Hayworth. His career was about to take off, and he had done four movies in 1949, and with three more in 1950. The Big Heat, The Blackboard Jungle, and 3:10 To Yuma (there's a movie where the original and the remake were both excellent!), loomed.
He had done some radio, including three episodes of Lux Radio Theater, which was a prestigious gig. Though it ran for nearly 1,000 episodes, so lots of folks appeared over the years.
There's not much else to say about the series itself. Beginning in January of 1950, it replaced Hollywood Calling and failed to challenge The Jack Benny Show. A bigger problem was that It also failed to pick up a sponsor, and the network canceled it in June. Only three episodes survive. So, not much information about the show, and very few examples of the show itself.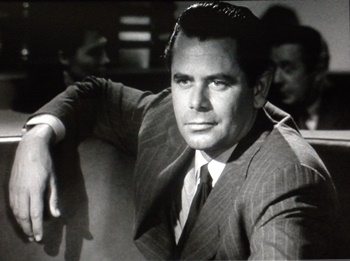 The show was produced by William Robson. The same month in which this show ended, he appeared in the infamous Red Pamphlet, which accused 151 entertainment industry folks of being associated with the Communist movement. He was essentially blackballed, being fired from a TV show he was producing. He got some work under a pseudonym, but even that was forcefully ended – he was persona non grata.
The cast included Virginia Gregg. Gregg did a ton of old time radio, and I'm a fan. She was Richard Diamond's girlfriend Helen on Dick Powell's show, And appeared frequently on Yours Truly, Johnny Dollar (two of my favorites). Have Gun Will Travel, Box 13 – you can find her all over the airwaves from the twenties through the forties.
London is a San Francisco-based private eye, trained in the teachings of the Orient, in the faraway monastery of The Moon of Yesterday in the Hills of Western China. His mystical knowledge presumably helps him in his work.
The first of three surviving episodes is The Adventure of The Missing Heiress; also known as The Adventure of the Emerald Ring.
Arthur J. Manners is an attorney with money, living in a mansion on Nob Hill. He wants London to find Helen Falconer, and heiress who he is guardian for. She flew up from Mexico a week ago, and vanished. He administers her money
She always wears an antique emerald ring, which she never takes off. London can find her by find someone wearing that ring.
Lawrence Scovill is a man from New York who claims to be her fiance. I don't know who plays him in this episode, but I know I've heard his voice before on at least one other radio show I like.
Manners tells London that he suspects Helen is involved in a smuggling ring, for kicks. And he sends the detective, whose business is danger (borrowing a line from Raymond Chandler, almost), to El Toro, a dive down on the docks. London runs into a woman who I suspect is of questionable virtue, and she guides him to the place.
Her husband, a sailor, shows up and London knocks him down. But then he sucker punches London and knocks him out for about a minute. Husband and wife are gone when he wakes up, but now two men are a table with a girl he believes to be Helen. The men leave and he strikes up a conversation with her and sees the ring. She denies ever even having heard of Helen Falconer.
Somehow he gets her to come clean and leave with him before those two men come back. She's afraid of them, though she says she doesn't know who they are. She won't tell London what she's up, but she says she's safe. He will be in danger if he keeps after her.
London is then knocked unconscious by someone who apparently snuck up on them. He was robbed and left there, alone. The police find him and take him home. His cigarette case wasn't taken, and he has it checked for fingerprints.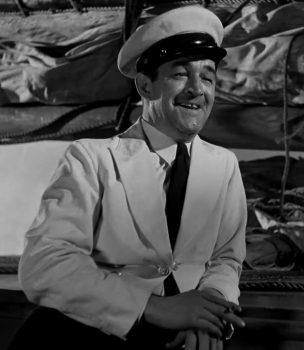 Scovill is waiting at the detective's place for him. London's Asian manservant tends to his wounds and dispenses Oriental wisdom. Scovill barely knows her, though they're engaged. Manners shows up and says that Helen has been found. She's fine, and tells Scovill she fell in love with someone else and to go away. He tells London the case is done. More cheesy wisdom is dispensed by the manservant.
London went back down to the waterfront, late at night, and finds Scovill dead, after hearing gunshots.
London sees Helen in a cab and races to Manners' mansion, knowing she's on her way there. He's about to break it all open. The woman isn't Helen – she's an imposter. The real Helen was rarely around, and Manners had been spending her money like it was his own. Until she flew up from Mexico two weeks before, demanding an accounting. Manners had her murdered.
Both Manners and the false Helen had told him that she always wore that emerald ring. She NEVER took it off. London, using a Sherlock Holmes maneuver, asks how come the skin under her ring was tanned like the rest of her hand: it should have been white. Manners, scared, tries 'something' and London punches him out.
The girl immediately says she just did what she was told, and didn't know anything. She tries to sweet talk him, but he turns her in.
Manners killed the real Helen Falconer, though her body wasn't found. But he would get the death penalty for killing Scovill. Manners had hired London to 'find' Helen, and the fake one would say everything was fine. He could keep stealing from the trust.
There's more Oriental wisdom to close out the episode.
I'm not sure who he played, but the great Noir actor, Ted DiCorsia, is in this episode.
Ford has the typical dry humor of the hardboiled PI, but it's rather subdued. He doesn't have a helper, or regular girlfriend. There is a lot of his own voice over, to show what he's thinking. The other two episodes don't even take place primarily in San Francisco.
I like this show, though it's hard to make too much of a judgment on only three episodes. It's too bad more haven't turned up. But for a fan of hardboiled/noir radio shows, this is definitely worth a listen. Click here for all three shows.
I will add that Ford starred in 1953's Plunder of the Sun, an adventure movie, based on the second of David Dodge's three books featuring Al Colby. I like the book, and there's also an episode of Escape based on it. I haven't seen the movie yet.
Prior posts in A (Black) Gat in the Hand – 2022 Series (1)
Asimov – Sci Fi Meets the Police Procedural
Prior posts in A (Black) Gat in the Hand – 2021 Series (7)
Norbert Davis
Appaloosa
A (Black) Gat in the Hand is Back!
Black Mask – March, 1932
Three Gun Terry Mack & Carroll John Daly
Bounty Hunters & Bail Bondsmen
Norbert Davis in Black Mask – Volume 1
Prior posts in A (Black) Gat in the Hand – 2020 Series (19)
Hardboiled May on TCM
Some Hardboiled streaming options
Johnny O'Clock (Dick Powell)
Hardboiled June on TCM
Bullets or Ballots (Humphrey Bogart)
Phililp Marlowe – Private Eye (Powers Boothe)
Cool and Lam
All Through the Night (Bogart)
Dick Powell as Yours Truly, Johnny Dollar
Hardboiled July on TCM
YTJD – The Emily Braddock Matter (John Lund)
Richard Diamond – The Betty Moran Case (Dick Powell)
Bold Venture (Bogart & Bacall)
Hardboiled August on TCM
Norbert Davis – 'Have one on the House'
with Steven H Silver: C.M. Kornbluth's Pulp
Norbert Davis – 'Don't You Cry for Me'
Talking About Philip Marlowe
Steven H Silver Asks you to Name This Movie
Cajun Hardboiled – Dave Robicheaux
More Cool & Lam from Hard Case Crime
A (Black) Gat in the Hand – 2019 Series (15)
Back Deck Pulp Returns
A (Black) Gat in the Hand Returns
Will Murray on Doc Savage
Hugh B. Cave's Peter Kane
Paul Bishop on Lance Spearman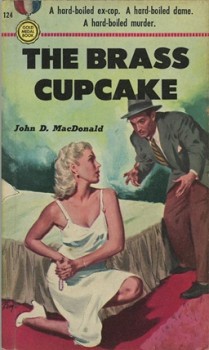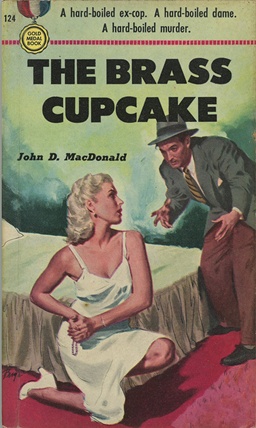 A Man Called Spade
Hard Boiled Holmes
Duane Spurlock on T.T. Flynn
Andrew Salmon on Montreal Noir
Frank Schildiner on The Bad Guys of Pulp
Steve Scott on John D. MacDonald's 'Park Falkner'
William Patrick Murray on The Spider
John D. MacDonald & Mickey Spillane
Norbert Davis goes West(ern)
Bill Crider on The Brass Cupcake
A (Black) Gat in the Hand – 2018 Series (32)
George Harmon Coxe
Raoul Whitfield
Some Hard Boiled Anthologies
Frederick Nebel's Donahue
Thomas Walsh
Black Mask – January, 1935
Norbert Davis' Ben Shaley
D.L. Champion's Rex Sackler
Dime Detective – August, 1939
Back Deck Pulp #1
W.T. Ballard's Bill Lennox
Day Keene
Black Mask – October, 1933
Back Deck Pulp #2
Black Mask – Spring, 2017
'Max Allen Collins & The Hard Boiled Hero'
A (Black) Gat in the Hand: William Campbell Gault
A (Black) Gat in the Hand: More Cool & Lam From Hard Case Crime
MORE Cool & Lam!!!!
Thomas Parker's 'They Shoot Horses, Don't They?'
Joe Bonadonna's 'Hardboiled Film Noir' (Part One)
Joe Bonadonna's 'Hardboiled Film Noir' (Part Two)
William Patrick Maynard's 'The Yellow Peril'
Andrew P Salmon's 'Frederick C. Davis'
Rory Gallagher's 'Continental Op'
Back Deck Pulp #3
Back Deck Pulp #4
Back Deck Pulp #5
Joe 'Cap' Shaw on Writing
Back Deck Pulp #6
The Black Mask Dinner
---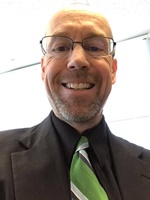 Bob Byrne's 'A (Black) Gat in the Hand' made its Black Gate debut in 2018 and has returned every summer since.

His 'The Public Life of Sherlock Holmes' column ran every Monday morning at Black Gate from March, 2014 through March, 2017. And he irregularly posts on Rex Stout's gargantuan detective in 'Nero Wolfe's Brownstone.' He is a member of the Praed Street Irregulars, founded www.SolarPons.com (the only website dedicated to the 'Sherlock Holmes of Praed Street') and blogs about Holmes and other mystery matters at Almost Holmes.
He organized Black Gate's award-nominated 'Discovering Robert E. Howard' series, as well as the award-winning 'Hither Came Conan' series.
He has contributed stories to The MX Book of New Sherlock Holmes Stories – Parts III, IV, V, VI and XXI.
He has written introductions for Steeger Books, and appeared in several magazines, including Black Mask, Sherlock Holmes Mystery Magazine, The Strand Magazine, and Sherlock Magane.