A (Black) Gat in the Hand: Ten Pulp Things I Think I Think (August 2023)
A (Black) Gat in the Hand: Ten Pulp Things I Think I Think (August 2023)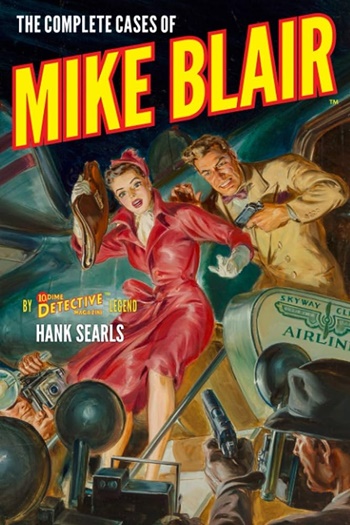 "You're the second guy I've met within hours who seems to think a gat in the hand means a world by the tail." – Phillip Marlowe in Raymond Chandler's The Big Sleep
(Gat — Prohibition Era term for a gun. Shortened version of Gatling Gun)
Ten Things I Think I Think has become an occasional feature in my column here. I'm always up to my elbows in various reading, writing, gaming, TV/streaming, radio plays, and audiobooks.
So it's probably no surprise I like the idea of picking one of those areas, and sharing my sorta-random thoughts on things. Similar to my What I've Been Watching/Reading posts. Because I like to use my column here at Black Gate to share things I like with folks, I'm usually pretty positive. But in talking about ten different topics, I'm bound to hit on some things I'm not as crazy about. So be it.
I wrapped up our Talking Tolkien series with a Tolkien-centric version a few weeks ago. It was fun. So, I figured why not do one for A (Black) Gat in the Hand as we get up to full steam.
Not making the list are recent items such as I re-watched a couple episodes of Powers Boothe's Philip Marlowe series. It's still really good. I also watched a few of Stacy Keach's second-run as Mike Hammer. Those shows are my favorite version of Hammer, but  one or two at a time is enough. They seem a little cheesy – they didn't age particularly well. But still fun to watch. Keach is my picture of Hammer.
1) Hank Searls Is a New Favorite
Searls wrote the novelizations of Jaws 2 and Jaws 3 (it's said his novels are better than the movies which he based them on). A Navy pilot, he ventured into the techno-thriller field which Tom Clancy would become the king of.
Searls only wrote ten stories for the mystery Pulps, around 1950. Seven of them featured San Francisco PI Mike Blair (the last five were in Dime Detective). Steeger Books put out all seven Blair stories, with a short intro from Searls himself (he passed away in 2017) about writing for the Pulps.
I really enjoy these stories and they've become a current favorite. They're solid, well-written, and move along. They seem rather formulaic, but I don't mind that in a good hardboiled series. This has been one of my most pleasant surprises during 2023. And that's a really colorful cover by Norman Saunders.
2) I Need to Write About The Hard-boiled Omnibus
It's a beat-up ex-library version, but I'm still the proud owner of a hardback copy of Joe 'Cap' Shaw's seminal anthology. I need to start chipping away and writing essays on each of the stories in it, for a strong essay on the book. I'm clearly not going to get an essay done 'all-at-once,' so just reading a story and writing about it 'here and there' seems like my best bet. I'm not that familiar with a few of the writers, but I'll make do.
3) I'm Gonna Write about the June, 1950 Dime Detective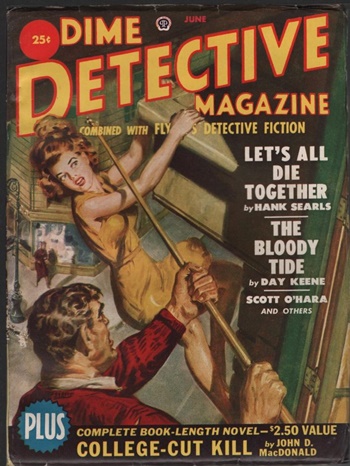 I'd like to try and expand my 'Pulp Magazine Issue' essays beyond Black Mask, and Dime Detective. I'm just not as familiar with many of the authors that appear in the 'lesser' mystery pulps. But I think I can make something work for a Speed Detective issue with a Roger Torrey story.
I do have stories by Hank Searls, Day Keene, and my all-time favorite writer, John D. MacDonald, from this issue. So, I'm pretty sure I will be covering it this year. It's also got a story by John MacD under his pen name, Scott O'Hara, but I've never seen a copy of that one.
MacDonald used the O'Hara pseudonym eleven times between 1946 and 1950 – three times in Dime Detective, and once in Black Mask. It would appear in the following month's Dime Detective, and never again.
4) Good Pulp Ages Well
I wrote the intro for Steeger Books' Peter Kane collection from Weird Menace master Hugh B. Cave. I just re-read "The Screaming Phantom" for an essay just on that story. It appeared in the May 1st, 1935 issue of Dime Detective. That story is eighty-eight years old, but it doesn't read as out-of-style or clunky.
Dashiell Hammett's Continental Op turns 100 this October. They're just as good now as they were then. Badly written Pulp is – like any other genre done poorly – bad. But there is so much Pulp that is still a treat to read without feeling vintage.
5) Hammett Deserves all the Accolades he Gets
As far as life goes, Hammett was a complete train wreck, and I don't admire him all that much. But after re-reading the first eleven Continental Op stories, and analyzing their time and place at the birth of hardboiled, the guy was amazing.
I re-read a contemporary Race Williams story ("The Red Peril") as soon as I finished Hammett. The writing is terrible! To compare the two is like looking at a Hall of Fame baseball player and a class A rookie batting .200. The Op and Williams were running along parallel paths. And Hammett's writing is SO much better. And it improved as he went. I've tried to convince myself I like Daly, but Race Williams and Three Gun Terry Mack are like caricatures of hardboiled.
Hammett was as good as he's credited for – and deserves bonus points for shaping the genre from the ground floor. Imagine if Nebel, Torrey, Whitfield, Flynn, Chandler, et al, had been influenced by Daly's style. Ugh.
6) Norbert Davis Rocks
I've said many times, after Hammett and Frederick Nebel, Norbert Davis' is the third of four faces on my Hardboiled Mt. Rushmore. Which means that either Raymond Chandler or Ross MacDonald isn't on it. Actually, neither one is.
I just re-read the two Doan and Carstairs short stories, and then the first novel. When Davis was good, he was as good as anyone. Max Latin, Bail Bond Dodd, Ben Shaley, Doan and Carstairs – I always enjoy reading him.
He could write straight hardboiled; funny hardboiled; flat-out-funny screwballed hardboiled. And all three worked. Doan is an ethically flexible, harmless looking – but tough – private eye. Carstairs is a VERY intelligent Great Dane who is really in charge. He's 'big' the way that Nero Wolfe is big. If you've never read a Doan and Carstairs book, you're missing out on something really good. Highly recommended.
7) Manhunt Doesn't Do it For Me
When the Pulps died out and Paperbacks took over, the magazine Manhunt (first issue in January of 1953) emerged as the successor to Black Mask for male readers. Stark House Press has put out three Best of Manhunt collections. I got the first. There's no denying the list of authors is impressive.
But just as the bleak tone of Noir doesn't appeal to me, the stories in Manhunt are a darker, different breed than the Pulp I like of the twenties through the forties. I read a half-dozen stories, but that was enough. I'm not much of fan. That same feeling is why I'm not really a Mickey Spillane fan.
8) Paperbacks that Do Work For Me
I like several post-Pulp paperback series' that have that same feel. I really like Joe Gore's DKA car repo books – I've mean to write about them for years now. Michael Stone's Denver bail bondsman, Streeter (who I did write about) is a great series. I'm glad that Max Allen Collins is writing new Quarry books. I'm catching up on them and really like them. I recommend Wade Miller's Max Thursday books to anybody who will listen. And William Campbell Gault (be it Brock 'The Rock' Callahan, or Joe Puma) is as good and smooth a writer as I've found in the hardboiled genre. He's terrific with words.
I've got a lot of Hard Case Crime books, which are mostly geared towards hardboiled and Pulp fans. I could recommend a lot of HCC, but you absolutely should check out Quarry. And the Cool and Lam reissues from Erle Stanley Gardner (originally published as by A. A. Fair). Cool and Lam are TERRIFIC PI novels.
9) I Really Enjoy listening to Old Time Radio Shows
I like listening to audiobooks of things I've already read. I don't have to pay complete attention, and they make good listening while I'm working, driving, or drifting off to sleep. But I also like listening to radio shows.
A big portion of them are mystery shows. I often pick from Yours Truly, Johnny Dollar, Richard Diamond, Candy Matson, Box 13, and The New Adventures of Philip Marlowe (I'm not as crazy about The Adventures of Sam Spade). Bogart and Bacall's Bold Venture is another favorite. I also Sidney Greenstreet's Nero Wolfe, though it isn't very good.
Those old radio shows are fun, and you often hear actors you recognize. They do make for good 'background' listening.
10) I Really Enjoy Writing Intros
I wrote an essay here called Ya Gotta Ask, in which I talk about essentially offering up your writing services if you want to get your foot in various doors. I emailed John O'Neill at Black Gate, offering to write a monthly Sherlock Holmes-centric mystery column. He said "How about weekly?" and I've been blogging at Black Gate for nine years. (He really needs to get that firewall tightened up).
I ran into Matt Morning of Steeger Books (then Altus Press) at a Windy City, and somehow I conned him into letting me write an intro to that Peter Kane book I mentioned above. I've now written over a half-dozen introductions for Steeger books. I really like reading a half-dozenish stories in a series, and then writing an essay that talks about the author, the magazines, and the stories. Matt's basically got an open offer from me to write about anything I'm remotely qualified for.
Intros for books from Paul Cain, and John Lawrence, should be coming out soon, and I'm on tap for volume twos from Hammett and Norbert Davis. And I'm trying to push my way in on some others, including volume two of W. T. Ballard's Bill Lennox stories.
Here are all the intros I've written and posted here at Black Gate: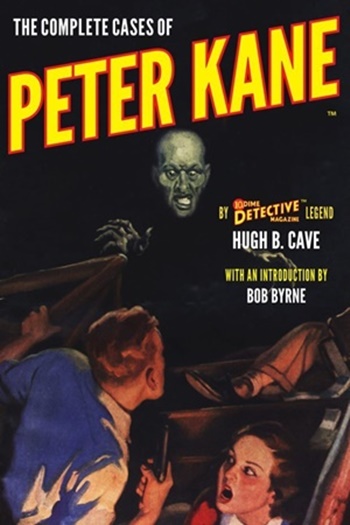 Hugh B. Cave's Peter Kane
Norbert Davis in Black Mask – Volume 1
Norbert Davis' Max Latin
Dashiell Hammett – ZigZags of Treachery
Prior Posts in A (Black) Gat in the Hand – 2023 Series (3)
Back Down those Mean Streets in 2023
Will Murray on Hammett Didn't Write "The Diamond Wager"
Dashiell Hammett – ZigZags of Treachery
Prior posts in A (Black) Gat in the Hand – 2022 Series (16)
Asimov – Sci Fi Meets the Police Procedural
The Adventures of Christopher London
Weird Menace from Robert E. Howard
Spicy Adventures from Robert E. Howard
Thrilling Adventures from Robert E. Howard
Norbert Davis' "The Gin Monkey"
Tracer Bullet
Shovel's Painful Predicament
Back Porch Pulp #1
Wally Conger on 'The Hollywood Troubleshooter Saga'
Arsenic and Old Lace
David Dodge
Glen Cook's Garrett, PI
John Leslie's Key West Private Eye
Back Porch Pulp #2
Norbert Davis' Max Latin
Prior posts in A (Black) Gat in the Hand – 2021 Series (8)
The Forgotten Black Masker – Norbert Davis
Appaloosa
A (Black) Gat in the Hand is Back!
Black Mask – March, 1932
Three Gun Terry Mack & Carroll John Daly
Bounty Hunters & Bail Bondsmen
Norbert Davis in Black Mask – Volume 1
Prior posts in A (Black) Gat in the Hand – 2020 Series (19)
Hardboiled May on TCM
Some Hardboiled streaming options
Johnny O'Clock (Dick Powell)
Hardboiled June on TCM
Bullets or Ballots (Humphrey Bogart)
Phililp Marlowe – Private Eye (Powers Boothe)
Cool and Lam
All Through the Night (Bogart)
Dick Powell as Yours Truly, Johnny Dollar
Hardboiled July on TCM
YTJD – The Emily Braddock Matter (John Lund)
Richard Diamond – The Betty Moran Case (Dick Powell)
Bold Venture (Bogart & Bacall)
Hardboiled August on TCM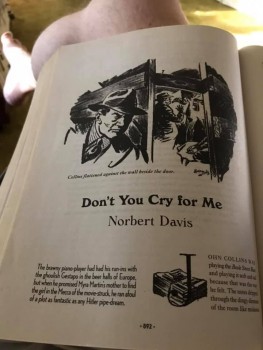 Norbert Davis – 'Have one on the House'
with Steven H Silver: C.M. Kornbluth's Pulp
Norbert Davis – 'Don't You Cry for Me'
Talking About Philip Marlowe
Steven H Silver Asks you to Name This Movie
Cajun Hardboiled – Dave Robicheaux
More Cool & Lam from Hard Case Crime
A (Black) Gat in the Hand – 2019 Series (15)
Back Deck Pulp Returns
A (Black) Gat in the Hand Returns
Will Murray on Doc Savage
Hugh B. Cave's Peter Kane
Paul Bishop on Lance Spearman
A Man Called Spade
Hard Boiled Holmes
Duane Spurlock on T.T. Flynn
Andrew Salmon on Montreal Noir
Frank Schildiner on The Bad Guys of Pulp
Steve Scott on John D. MacDonald's 'Park Falkner'
William Patrick Murray on The Spider
John D. MacDonald & Mickey Spillane
Norbert Davis goes West(ern)
Bill Crider on The Brass Cupcake
A (Black) Gat in the Hand – 2018 Series (32)
George Harmon Coxe
Raoul Whitfield
Some Hard Boiled Anthologies
Frederick Nebel's Donahue
Thomas Walsh
Black Mask – January, 1935
Norbert Davis' Ben Shaley
D.L. Champion's Rex Sackler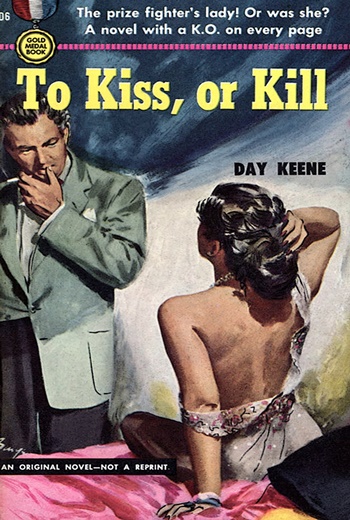 Dime Detective – August, 1939
Back Deck Pulp #1
W.T. Ballard's Bill Lennox
Day Keene
Black Mask – October, 1933
Back Deck Pulp #2
Black Mask – Spring, 2017
Frank Schildiner's 'Max Allen Collins & The Hard Boiled Hero'
A (Black) Gat in the Hand: William Campbell Gault
A (Black) Gat in the Hand: More Cool & Lam From Hard Case Crime
MORE Cool & Lam!!!!
Thomas Parker's 'They Shoot Horses, Don't They?'
Joe Bonadonna's 'Hardboiled Film Noir' (Part One)
Joe Bonadonna's 'Hardboiled Film Noir' (Part Two)
William Patrick Maynard's 'The Yellow Peril'
Andrew P Salmon's 'Frederick C. Davis'
Rory Gallagher's 'Continental Op'
Back Deck Pulp #3
Back Deck Pulp #4
Back Deck Pulp #5
Joe 'Cap' Shaw on Writing
Back Deck Pulp #6
The Black Mask Dinner
---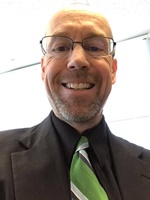 Bob Byrne's 'A (Black) Gat in the Hand' made its Black Gate debut in 2018 and has returned every summer since.

His 'The Public Life of Sherlock Holmes' column ran every Monday morning at Black Gate from March, 2014 through March, 2017. And he irregularly posts on Rex Stout's gargantuan detective in 'Nero Wolfe's Brownstone.' He is a member of the Praed Street Irregulars, founded www.SolarPons.com (the only website dedicated to the 'Sherlock Holmes of Praed Street') and blogs about Holmes and other mystery matters at Almost Holmes.
He organized Black Gate's award-nominated 'Discovering Robert E. Howard' series, as well as the award-winning 'Hither Came Conan' series. Which is now part of THE DEFINITIVE guide to Conan. He also organized 2023's 'Talking Tolkien.'

He has contributed stories to The MX Book of New Sherlock Holmes Stories – Parts III, IV, V, VI, XXI, and XXXIII.

He has written introductions for Steeger Books, and appeared in several magazines, including Black Mask, Sherlock Holmes Mystery Magazine, The Strand Magazine, and Sherlock Magazine.