A (Black) Gat in the Hand: Weird Menace from Robert E. Howard
A (Black) Gat in the Hand: Weird Menace from Robert E. Howard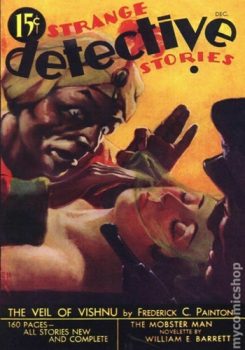 "You're the second guy I've met within hours who seems to think a gat in the hand means a world by the tail." – Phillip Marlowe in Raymond Chandler's The Big Sleep
(Gat — Prohibition Era term for a gun. Shortened version of Gatling Gun)
My area of expertise is the hardboiled/Pi genre. But today, we'll jump over to the 'shudder pulps.' In 1933, Popular Publications (Harry Steeger) switched the ailing Dime Mystery over to a new, weird menace format. This started a short fun of success for that pulp sub-genre. Popular jumped in with both feet, shortly after launching Terror Tales, and then Horror Stories. As the tone shifted from weird, eerie, menacing elements to torture, depravity and sadism, a public outcry arose against these shudder pulps and the sub-genre died in the early forties.
Robert E. Howard, always looking for new markets, succeeded in placing "Black Talons" in the December, 1933 issue of Strange Detective Stories. "Fangs of Gold" (a Steve Harrison tale) followed there in February of 1934. Another Harrison story, "The Tomb's Secret, was in that same February issue, under the pseudonym, Patrick Ervin.
Assuming he was actually getting paid (something that happened with irregularity from Weird Tales), this was a good market for Howard. "Dead Man's Doom," the next Harrison story, was slated for the March, 1934 issue. And then, the magazine folded. The story wouldn't see print until 1978 as "Lord of the Dead" in the Sukll-Face paperback.

Man Stories was a Metropolitan adventure non-crime pulp, from October 1930 through July 1931. Then it changed its name to Popular Fiction from November 1931 to September 1932. Then, Nickel Publications took over and renamed it Nickel Detective, from January 1933 to August of that year. And finally, Strange Detective Stories from November 1933 to February of 1934. Another victim of the Great Depression, it folded during the heyday of the weird menace pulps.
Howard appeared alongside Hugh B. Cave, and William E. Barrett, in the December 1933 issue, not getting a cover mention. He would in February, for "Fangs of Gold." This was only the second issue under the new name; Erle Stanley Gardner had been in the first.
"Black Talons" is ostensibly a mystery story. Joel Brill is a scientist, trying to find info on a ceremonial dance performed by some West African tribe. On assignment for a museum, his search of the library in the Corinthian Club yields no clues, and he ends up conversing with fellow member Buckley, who is a detective.
Buckley suggests he ask other club members, naming John Galt. Brill discards that option and calls Jim Reynolds. Reynolds' servant, Yut Wuen, says that Brill had called earlier in the evening, and Reynolds had gone to meet him at the latter's lake cottage.
Reynolds protests he made no such call, to no avail. Buckley knows Reynolds had not made the call, and the two drive out to the cottage. Where they find that Reynolds lay dead in the bedroom, in a pool of blood. There are signs of a struggle, and a torn screen from an open window. The power had been switched off, outside.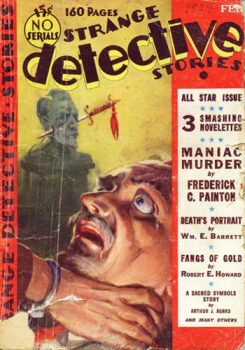 Reynolds' throat had been torn out, not cut. Buckley, using his deductive logic, determines that the killer turned off the power so he, or it, could kill in the dark. With claws or talons.
Buckley has doubts about Brill, even though he is actually the man's alibi. Shortly after, Brill is jumped and knocked unconscious at his house. Head covered, he finds himself tied up on Reynolds' bed, captive to the man's three servants, who believe that Brill made that phone call, and had something to do with Reynolds' death.
They are going to put a rat, in a bowl, on his stomach, and let it eat its way through him, to kill him. Then the lights went out, and "…he saw something dark and bulky rear up in that square (the window). Etched against the stars, he saw a misshapen head, vague, monstrous shoulders."
The intruder wreaks havoc on the three kidnappers, and flees. Jugra Singh, a Sikh, managed to survive and cuts Brill free before he himself dies. Brill turns on the lights and finds the other two men dead. Singh had a bloody knife, indicating he, at least, had injured the attacker.
Taking knife and flashlight, Brill follows a bloody path, finding a human footprint, in blood. So, it wasn't some giant cat. But he imagines ghouls, or werewolves. This was a staple of the weird menace genre. The story presents as some tale of a supernatural, or non-human, foe. But near the end, a more prosaic solution appears likely; though still not your run of the mill villain from a detective story.
Tracking into the dark, scary forest, he finds a misshapen, powerful, African native, with long, sharp, keen, curving steel hooks, on each finger. These were the claws in the story.
John Galt suddenly appears out of the darkness and shines the light on the dying man, with a "What's going on here?" approach. The native suddenly spoke to Galt in some strange tongue and feebly tried to give the talons to him. Brill understands what was said, and that Galt was the native's master. So, Galt pulls a gun on Brill.
The story lamely turns into a complete exposition dump, starting with Galt saying, "Good! I'll give you the low down…" It is beyond ham-handed. Turns out Reynolds had stolen gold from the Ekoi tribe. Guja, the native, had been exiled for some reason, and wanted to hunt down Reynolds to get back in good with his people. Galt agreed to help Guja find Reynolds, in exchange for a cut of the gold.
Galt made the fake call, and Guja killed Reynolds. Then, being dumber than dirt, when he saw the light flash on in the cabin, attacked again and killed the servants.
It's a total confession, and Galt asks Brill if he'll keep quiet for some of the gold. Seriously???? Brill yells, "No," and misses a knife throw, while Galt, shooting like a storm trooper, misses with his gun. Buckley had conveniently come, silently, during the confession, and exchanges shots with Galt, incapacitating him.
He had suspected Brill, still, and was looking for him, when he came upon Galt, to save the day.
It's nominally a detective story, though the scientist, not the detective, is the protagonist. The black talons serve to make it look like a supernatural or non-human story. But the huge info dump knocks the whole thing flat for me. Brill rejects the offer, and somebody else comes in and saves him. It's a weak ending to the story.
Howard's prose in his better works is terrific. He's one of the best 'writers' I've found. But there's nothing outstanding here – it's rather pedestrian.
Howard would write more weird menace, finding a home for a few. Several would not be published until – in some cases 'long' – after his death. This included some featuring his harboiled detective, Steve Harrison. The weird menace sub-genre did not play a major part in Howard's writing library, compared to Westerns, boxing stories, Conan, and other horror.
Horror and weird menance aren't my thing, so admittedly, I'm not the target audience going in. But this story doesn't do much for me. In June of 1934, "The Haunter of the Ring" appeared in Weird Tales, and I think that's a much stronger weird menace story.
Prior posts in A (Black) Gat in the Hand – 2022 Series (2)
Asimov – Sci Fi Meets the Police Procedural
The Adventures of Christopher London
Prior posts in A (Black) Gat in the Hand – 2021 Series (7)
Norbert Davis
Appaloosa
A (Black) Gat in the Hand is Back!
Black Mask – March, 1932
Three Gun Terry Mack & Carroll John Daly
Bounty Hunters & Bail Bondsmen
Norbert Davis in Black Mask – Volume 1
Prior posts in A (Black) Gat in the Hand – 2020 Series (19)
Hardboiled May on TCM
Some Hardboiled streaming options
Johnny O'Clock (Dick Powell)
Hardboiled June on TCM
Bullets or Ballots (Humphrey Bogart)
Phililp Marlowe – Private Eye (Powers Boothe)
Cool and Lam
All Through the Night (Bogart)
Dick Powell as Yours Truly, Johnny Dollar
Hardboiled July on TCM
YTJD – The Emily Braddock Matter (John Lund)
Richard Diamond – The Betty Moran Case (Dick Powell)
Bold Venture (Bogart & Bacall)
Hardboiled August on TCM
Norbert Davis – 'Have one on the House'
with Steven H Silver: C.M. Kornbluth's Pulp
Norbert Davis – 'Don't You Cry for Me'
Talking About Philip Marlowe
Steven H Silver Asks you to Name This Movie
Cajun Hardboiled – Dave Robicheaux
More Cool & Lam from Hard Case Crime
A (Black) Gat in the Hand – 2019 Series (15)
Back Deck Pulp Returns
A (Black) Gat in the Hand Returns
Will Murray on Doc Savage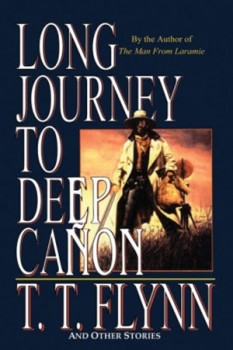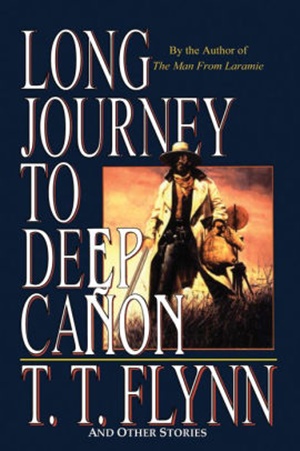 Hugh B. Cave's Peter Kane
Paul Bishop on Lance Spearman
A Man Called Spade
Hard Boiled Holmes
Duane Spurlock on T.T. Flynn
Andrew Salmon on Montreal Noir
Frank Schildiner on The Bad Guys of Pulp
Steve Scott on John D. MacDonald's 'Park Falkner'
William Patrick Murray on The Spider
John D. MacDonald & Mickey Spillane
Norbert Davis goes West(ern)
Bill Crider on The Brass Cupcake
A (Black) Gat in the Hand – 2018 Series (32)
George Harmon Coxe
Raoul Whitfield
Some Hard Boiled Anthologies
Frederick Nebel's Donahue
Thomas Walsh
Black Mask – January, 1935
Norbert Davis' Ben Shaley
D.L. Champion's Rex Sackler
Dime Detective – August, 1939
Back Deck Pulp #1
W.T. Ballard's Bill Lennox
Day Keene
Black Mask – October, 1933
Back Deck Pulp #2
Black Mask – Spring, 2017
'Max Allen Collins & The Hard Boiled Hero'
A (Black) Gat in the Hand: William Campbell Gault
A (Black) Gat in the Hand: More Cool & Lam From Hard Case Crime
MORE Cool & Lam!!!!
Thomas Parker's 'They Shoot Horses, Don't They?'
Joe Bonadonna's 'Hardboiled Film Noir' (Part One)
Joe Bonadonna's 'Hardboiled Film Noir' (Part Two)
William Patrick Maynard's 'The Yellow Peril'
Andrew P Salmon's 'Frederick C. Davis'
Rory Gallagher's 'Continental Op'
Back Deck Pulp #3
Back Deck Pulp #4
Back Deck Pulp #5
Joe 'Cap' Shaw on Writing
Back Deck Pulp #6
The Black Mask Dinner
---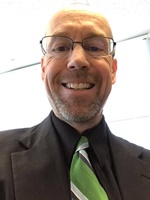 Bob Byrne's 'A (Black) Gat in the Hand' made its Black Gate debut in 2018 and has returned every summer since.

His 'The Public Life of Sherlock Holmes' column ran every Monday morning at Black Gate from March, 2014 through March, 2017. And he irregularly posts on Rex Stout's gargantuan detective in 'Nero Wolfe's Brownstone.' He is a member of the Praed Street Irregulars, founded www.SolarPons.com (the only website dedicated to the 'Sherlock Holmes of Praed Street') and blogs about Holmes and other mystery matters at Almost Holmes.
He organized Black Gate's award-nominated 'Discovering Robert E. Howard' series, as well as the award-winning 'Hither Came Conan' series.
He has contributed stories to The MX Book of New Sherlock Holmes Stories – Parts III, IV, V, VI and XXI.
He has written introductions for Steeger Books, and appeared in several magazines, including Black Mask, Sherlock Holmes Mystery Magazine, The Strand Magazine, and Sherlock Magazine.