A (Black) Gat in the Hand: Frank Schildiner on Solomon Kane
A (Black) Gat in the Hand: Frank Schildiner on Solomon Kane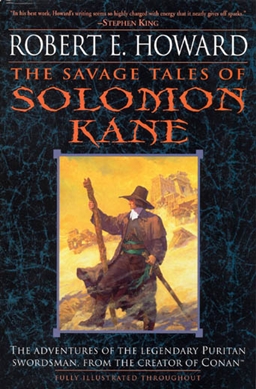 A couple weeks ago, I reposted James Reasoner's excellent  'Discovering Robert E. Howard' essay on REH and trail towns in his Westerns. Another Pulp-centric post from that series was from my New Pulp (and Solar Pons) buddy, Frank Schildiner. He wrote about one of my favorite REH characters, Solomon Kane.
There are a lot of Kane fans here at Black Gate. And for a couple years now, I've been trying to follow up 'Discovering Robert E Howard,' and 'Hither Came Conan,' with a multi-contributor series on Kane.
That Del Rey Solomon Kane volume pictured, is an absolutely terrific book, and it's a shame more of the Kanes weren't published during his lifetime. Take it away, Frank!
Solomon Kane. I can still remember when I first read the name. I was 11 and looking through books and comics at a flea market, my mother one row over looking through the Robin Cook section. I pulled a slim paperback from the pile, the cover showing a cold eyed Puritan staring at me with open condemnation (at least that's how I interpreted the visual). But then I read the name… SOLOMON KANE. And there wasn't a prayer on Earth of getting me to let go of this book that day.
And that first short story, "Red Shadows," changed me forever. I became a fan for all things Robert E. Howard, but especially Solomon Kane. Caught by the enemy he'd chased from Europe into Africa, Kane looked up at this man he'd hounded relentlessly for years, and the following thought summed up why this hero became my favorite.
Kane was silent, his still fury overcoming him. Though he did not realize it, the Wolf was more than merely an enemy to him; the bandit symbolized, to Kane, all the things against which the Puritan had fought all his life: cruelty, outrage, oppression and tyranny.
Perfection. A true hero in simplicity. I was hooked and read the book, only discovering with extreme disappointment the small number of tales of this marvelous adventurer. Four fragments of stories were also included, causing a rather loud howl of fury when I discovered I would never learn what Howard planned in "The Castle of the Devil."
What do we know of Solomon Kane, besides his Puritan upbringing and beliefs? Rather a great deal, since Robert E. Howard created this hero in his youth and added greater depth to the character than to his other adventurers. Kane is known to have served as a merchant sailor in the New World, where he later acted as a privateer in England's battles with Spain.
He spent some time as a galley slave to one of the Muslim warlords of the Mediterranean. Leading an escape, he returned to serve with Sir Francis Drake and Sir Francis Grenville, not to mention fighting the Spanish Armada. But these are merely alluded to through short phrases or back-story.
The truth of Solomon Kane emerges through his deeds throughout his stories. Kane is a man of strong principles, despising treachery, even when performed against those he views as evil. In "The Right Hand of Doom," he openly condemns a man in such a manner:
"I say," said [Kane] in a low powerful voice, "that you have this day done a damnable deed. Yon necromancer was worthy of death, belike, but he trusted you, naming you his one friend, and you betrayed him for a few filthy coins. Methinks you will meet him in Hell, some day."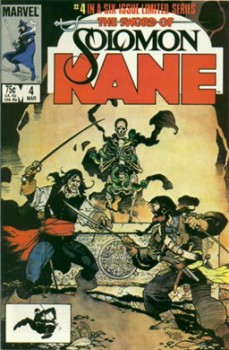 A man who holds to his pledges with a fanatical fury that was often remarked upon by Howard in all of Kane's stories. One of the themes of this series is the very unbalanced nature of the hero, a man always at conflict with himself. Solomon Kane possessed a mania for battling wickedness in every form, whether the source be human or beyond the realms of mankind. All the while Kane believes he is acting in the name of God, a cold-eyed, iron limbed instrument of  Heaven's vengeance.
Combine that with a wanderlust well beyond that of all of Howard's other heroes combined, and the readers received a hero who combined the best of the great author's action skills along with a psychological depth unseen in his other writing. There is a force in these stories that rings true to this day.
In current days, Kane is less well known than Howard's most famous hero, Conan the Barbarian, but he's far from forgotten. Marvel and Dark Horse Comics produced a total of five mini-series with him as the protagonist. Sci-Fi Grandmaster Philip Jose Farmer identified Solomon Kane as an ancestor of pulp hero Doc Savage in the amazing Doc Savage: His Apocalyptic Life. Famed writer Ramsey Campbell did an excellent job completing three of the fragments that are reproduced regularly.
Black Coat Press's Tales of the Shadowmen series parts 3 and 4 have exciting short stories by Matthew Baugh and Micah Harris. And 2009 saw the release of the film Solomon Kane, starring James Purefoy. The film changes Kane some, but is a fun tale and worth viewing.
The stories I would recommend the highest are "Red Shadows," "The Moon of Skulls" and "The Hills of the Dead." But in the end, you can't go wrong with any story of this legendary wandering champion warrior, the great Solomon Kane.
Prior Posts in A (Black) Gat in the Hand – 2023 Series (11)
Back Down those Mean Streets in 2023
Will Murray on Hammett Didn't Write "The Diamond Wager"
Dashiell Hammett – ZigZags of Treachery
Ten Pulp Things I Think I Think
Evan Lewis on Cleve Adams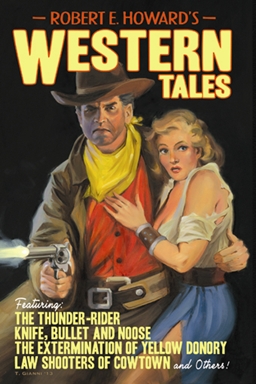 T,T, Flynn's Mike & Trixie (The 'Lost Intro')
John Bullard on REH's Rough and Ready Clowns of the West – Part I (Breckenridge Elkins)
John Bullard on REH's Rough and Ready Clowns of the West – Part II
William Patrick Murray on Supernatural Westerns, and Crossing Genres
Erle Stanley Gardner's 'Getting Away With Murder (And 'A Black (Gat)' turns 100!)
James Reasoner on Robert E. Howard's Trail Towns of the old West
Prior posts in A (Black) Gat in the Hand – 2022 Series (16)
Asimov – Sci Fi Meets the Police Procedural
The Adventures of Christopher London
Weird Menace from Robert E. Howard
Spicy Adventures from Robert E. Howard
Thrilling Adventures from Robert E. Howard
Norbert Davis' "The Gin Monkey"
Tracer Bullet
Shovel's Painful Predicament
Back Porch Pulp #1
Wally Conger on 'The Hollywood Troubleshooter Saga'
Arsenic and Old Lace
David Dodge
Glen Cook's Garrett, PI
John Leslie's Key West Private Eye
Back Porch Pulp #2
Norbert Davis' Max Latin
Prior posts in A (Black) Gat in the Hand – 2021 Series (7 )
The Forgotten Black Masker – Norbert Davis
Appaloosa
A (Black) Gat in the Hand is Back!
Black Mask – March, 1932
Three Gun Terry Mack & Carroll John Daly
Bounty Hunters & Bail Bondsmen
Norbert Davis in Black Mask – Volume 1
Prior posts in A (Black) Gat in the Hand – 2020 Series (21)
Hardboiled May on TCM
Some Hardboiled streaming options
Johnny O'Clock (Dick Powell)
Hardboiled June on TCM
Bullets or Ballots (Humphrey Bogart)
Phililp Marlowe – Private Eye (Powers Boothe)
Cool and Lam
All Through the Night (Bogart)
Dick Powell as Yours Truly, Johnny Dollar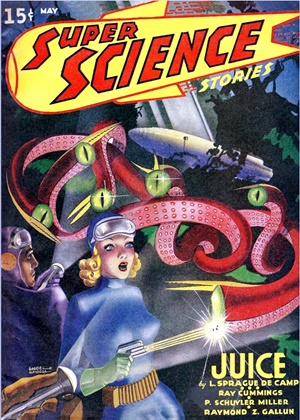 Hardboiled July on TCM
YTJD – The Emily Braddock Matter (John Lund)
Richard Diamond – The Betty Moran Case (Dick Powell)
Bold Venture (Bogart & Bacall)
Hardboiled August on TCM
Norbert Davis – 'Have one on the House'
with Steven H Silver: C.M. Kornbluth's Pulp
Norbert Davis – 'Don't You Cry for Me'
Talking About Philip Marlowe
Steven H Silver Asks you to Name This Movie
Cajun Hardboiled – Dave Robicheaux
More Cool & Lam from Hard Case Crime
A (Black) Gat in the Hand – 2019 Series (15)
Back Deck Pulp Returns
A (Black) Gat in the Hand Returns
Will Murray on Doc Savage
Hugh B. Cave's Peter Kane
Paul Bishop on Lance Spearman
A Man Called Spade
Hard Boiled Holmes
Duane Spurlock on T.T. Flynn
Andrew Salmon on Montreal Noir
Frank Schildiner on The Bad Guys of Pulp
Steve Scott on John D. MacDonald's 'Park Falkner'
William Patrick Murray on The Spider
John D. MacDonald & Mickey Spillane
Norbert Davis goes West(ern)
Bill Crider on The Brass Cupcake
A (Black) Gat in the Hand – 2018 Series (32)
George Harmon Coxe
Raoul Whitfield
Some Hard Boiled Anthologies
Frederick Nebel's Donahue
Thomas Walsh
Black Mask – January, 1935
Norbert Davis' Ben Shaley
D.L. Champion's Rex Sackler
Dime Detective – August, 1939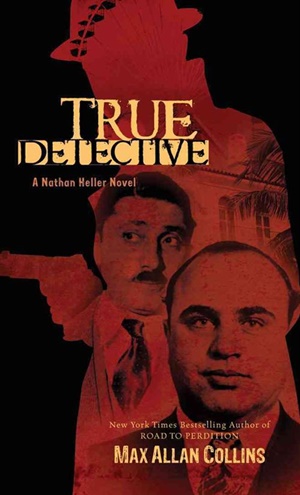 Back Deck Pulp #1
W.T. Ballard's Bill Lennox
Erle Stanley Gardner's The Phantom Crook (Ed Jenkins)
Day Keene
Black Mask – October, 1933
Back Deck Pulp #2
Black Mask – Spring, 2017
Erle Stanley Gardner's 'The Shrieking Skeleton'
Frank Schildiner's 'Max Allen Collins & The Hard Boiled Hero'
A (Black) Gat in the Hand: William Campbell Gault
A (Black) Gat in the Hand: More Cool & Lam From Hard Case Crime
MORE Cool & Lam!!!!
Thomas Parker's 'They Shoot Horses, Don't They?'
Joe Bonadonna's 'Hardboiled Film Noir' (Part One)
Joe Bonadonna's 'Hardboiled Film Noir' (Part Two)
William Patrick Maynard's 'The Yellow Peril'
Andrew P Salmon's 'Frederick C. Davis'
Rory Gallagher's 'Continental Op'
Back Deck Pulp #3
Back Deck Pulp #4
Back Deck Pulp #5
Joe 'Cap' Shaw on Writing
Back Deck Pulp #6
---
Frank Schildiner is a martial arts instructor at Amorosi's Mixed Martial Arts in New Jersey. He is the writer of the novels, The Quest of Frankenstein, The Triumph of Frankenstein, Napoleon's Vampire Hunters, The Devil Plague of Naples, and The Great Brain of Mars.
Frank is a regular contributor to the fictional series Tales of the Shadowmen, and has been published in The Joy of Joe, The New Adventures of Thunder Jim Wade, Secret Agent X: Volumes 3, 4, 5, 6, The Lone Ranger and Tonto: Frontier Justice, and The Avenger: The Justice Files. He resides in New Jersey with his wife Gail who is his top supporter, and two cats who are indifferent on the subject.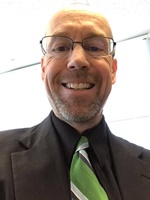 Bob Byrne's 'A (Black) Gat in the Hand' made its Black Gate debut in 2018 and has returned every summer since.

His 'The Public Life of Sherlock Holmes' column ran every Monday morning at Black Gate from March, 2014 through March, 2017. And he irregularly posts on Rex Stout's gargantuan detective in 'Nero Wolfe's Brownstone.' He is a member of the Praed Street Irregulars, founded www.SolarPons.com (the only website dedicated to the 'Sherlock Holmes of Praed Street') and blogs about Holmes and other mystery matters at Almost Holmes.
He organized Black Gate's award-nominated 'Discovering Robert E. Howard' series, as well as the award-winning 'Hither Came Conan' series. Which is now part of THE DEFINITIVE guide to Conan. He also organized 2023's 'Talking Tolkien.'

He has contributed stories to The MX Book of New Sherlock Holmes Stories – Parts III, IV, V, VI, XXI, and XXXIII.

He has written introductions for Steeger Books, and appeared in several magazines, including Black Mask, Sherlock Holmes Mystery Magazine, The Strand Magazine, and Sherlock Magazine.