The Public Life of Sherlock Holmes: 2015 Links Compendium
The Public Life of Sherlock Holmes: 2015 Links Compendium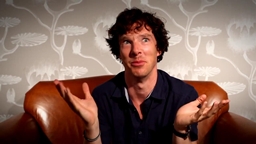 So, for the first post of 2016, I think the most important thing to recognize is that I made it to the end of my second calendar year at Black Gate without getting axed (it helps that I work cheap. As in, 'free."). By my reckoning, The Public Life of Sherlock Holmes has appeared here every single Monday morning for the past 96 weeks. As I had serious doubts that John O'Neill would even approve  a Holmes-themed column (I mean, it's a fantasy website!), I'm pretty pleased it's still around.
During 2015, I helped with Black Gate's outstanding "Discovering Robert E. Howard" series, which featured guest columns from a slew of very knowledgeable folks; and there are still a couple fine posts remaining in the series. Personally, I thoroughly enjoyed putting together Part One of my history of Necromancer and Frog God Games, Dungeons and Dragons and Pathfinder RPG publishers extraordinaire. Part Two is pretty much written, but still needs some serious editing.
The three-part piece on Granada's Adventures of Sherlock Holmes, starring Jeremy Brett, was a favorite and there will certainly be another in the series: likely a few more. And I even managed to have the most viewed post in a month with a look at what went wrong in season three of BBC Sherlock (sadly, my hopes that the January 1 special episode would get the franchise back on track were horribly dashed).
With a couple of extras that I wrote outside of PLoSH included, I've linked 54 posts from 2015 below. It's no surprise, with the name of this column, 27 were about Sherlock Holmes or Arthur Conan Doyle. With another 5 about the best of the Holmes pastiches, Solar Pons.
Next up were 8 posts related to fantasy and 1 for science fiction. Then we've got 5 Hard Boiled/mystery posts and 8 miscellaneous ones.
If you're at least a semi-regular reader of the column, I try not to write "here's my opinion" posts. I like to share information about things I like, be it the Richard Diamond radio series or a different way to look at a Holmes story. Hopefully in 2015 you came across a topic that you either wanted to go explore a bit or that you learned a little more about. There's lots more I plan on writing about in 2016 (can't believe I didn't write a single Nero Wolfe post last year!), so grab a cup of coffee and check in on Monday mornings. And thanks for reading The Public Life of Sherlock Holmes!
HOLMES/DOYLE (27)
The Bruce Partington Plans
Don't Piss off Sherlock Holmes
Films Before Eille Norwood
Frederic Dorr Steele
The George Edalji Case
Haining's The Final Adventures
Hard Boiled Holmes
Holmes on Screen posts
Holmes' Pipe, Deerstalker and Glass
Holmes, the Police & Scotland Yard
The Implicit Holmes
Jeremy Brett's Granada Adventures Part One
Jeremy Brett's Granada Adventures Part Two
Jeremy Brett's Granada Adventures Part Three
Lost Holmes Story Found?
The Moriarty Chronicles
MX Book of New SH Stories
Peter O'Toole's Animated Holmes'
Raymond Massey's The Speckled Band
Ronald Howard
Sidney Paget
Stanford's Holmes Project
Tying in the BBC Sherlock Special
Was Holmes Fooled in "Thor Bridge?"
Watson – The Crime Doctor
What Went Wrong with Season 3 of BBC Sherlock?
What Story to Read First?
SOLAR PONS (5)
Pons & The Dead Fishmonger
Pons & The Dorak Affair
Starrett's Intro to The Adventures of Solar Pons
Who Needs a Hard Boiled Detective?
Why Solar Pons?
FANTASY/SCIFI (9)
After the King (Tolkien)
Asimov's The Caves of Steel
Cohen the Barbarian
Conan of Venarium
The Lords of Dus
On Conan Pastiches
Ramblings on REH
Terry Pratchett's City Watch
Tolkien & the Necklace of the Dwarves
HARD BOILED/MYSTERY (5)
REH Goes Hard Boiled
Richard Diamond, Private Eye
TCM's Summer of Darkness
Carrol John Daly & Birth of Hard Boiled
Shovel's Painful Predicament
MISC (8)
The Northlands Saga Kickstarter
Of Necromancers & Frog Gods Part One
PloSH Post Index #2
Robert R. McCammon's Boy's Life
Rudolph's Performance Review
Runebound- The Mists of Zangara
What to Write About?
Ya Gotta Ask
---
You can read Bob Byrne's 'The Public Life of Sherlock Holmes' column here at Black Gate every Monday morning.
He founded www.SolarPons.com, the only website dedicated to the 'Sherlock Holmes of Praed Street' and blogs about Holmes and other mystery matters at Almost Holmes.
His "The Adventure of the Parson's Son" is included in the largest collection of new Sherlock Holmes stories ever published