The Top 50 Black Gate Posts in June
The Top 50 Black Gate Posts in June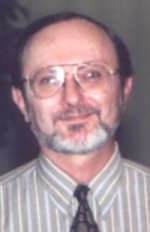 The most popular article on the Black Gate blog last month was "An Open Letter to Dave Truesdale," which was visited roughly 8,000 times and generated 100+ comments. It's the first article to beat out New Treasures in overall monthly traffic in nearly a year — which just goes to show you, controversy trumps tradition, every time.
Next was my brief article "Star Trek 3 Confirmed," which was read over 5,500 times. Glad to see interest in classic Trek remains strong among BG readers!
Third was Elizabeth Eckhart bit of Games of Thrones scholarship, "The HBO Season 4 Finale of Game of Thrones: How Different Was it from George R.R. Martin's Version?", read over 4,600 times.
Rounding out the Top Five were M Harold Page's review of Ancient Germanic Warriors: Warrior Styles from Trajan's Column to Icelandic Sagas, and our report on Calvin and Hobbes Creator Bill Watterson's return to comics for the first time in nearly two decades.
The complete Top 50 Black Gate posts in June were:
The Top 5o Black Gate blog posts in May are here, and you can see all 107 posts we made in the month of June here.