Review: They Say the Sirens Left the Seas
Review: They Say the Sirens Left the Seas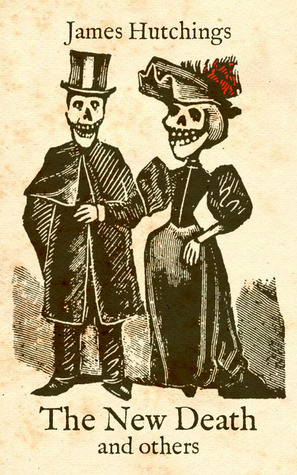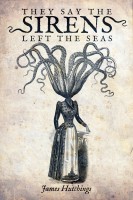 The very talented darkly-humored poet James Hutchings returns with his third collection, They Say the Sirens Left the Seas. I previously reviewed his first offering, The New Death and Others, back in 2011. This new collection offers readers more of what they have come to expect from this eccentric and highly original voice.
Hutchings is just as much at home spinning fables as he is dishing up Gothic treats or plunging into the ridiculous with no consideration of social conventions. All three of his excellent collections are available at Amazon as eBooks or direct from the Smashwords website for download for less than a dollar apiece.
Hutchings's influences run the gamut from Aesop and Kenneth Grahame to Robert E. Howard and J. R. R. Tolkien to H. P. Lovecraft and Lord Dunsany to Shakespeare and (forgive me, Lord) Bon Jovi. Hutchings obeys the cardinal rule of keeping the reader entertained, no matter how far afield he chooses to wander. And yes, rendering Bon Jovi's "You Give Love a Bad Name" as a Shakespearean sonnet is about as far afield as one might ever hope to get, but I'll be damned if it doesn't work.
You smile, and shine as if in glory garbed Yet virtue is not cut to fit you well For, like the rose, the root of you is barbed And you who promised Heaven furnished Hell. Now I am chained–nay, more than chained, am sealed Within a dismal prison, buried deeper Than secret sins, nor will my captor yield; How bleak a hope, when Passion is my keeper. You face me like an arrow poised to fly And I a stag at bay, with no escape Nor any will to fight, and so I die My murderer a fiend of fairest shape. How Love must blush, to hear herself defamed! I die, shot through the heart, with you to blame.
However, highlighting Hutchings at one of his extremes does an injustice to the diversity of his work. Entries such as "How the Ape Got His Frown," "The Cat and the Toad," and "How the Trolls were Driven from Telelee" prove his proficiency with more familiar forms, while "The Death of Pan" and "Though None are Born with Whip in Hand" show him capable of far more than mere pastiche.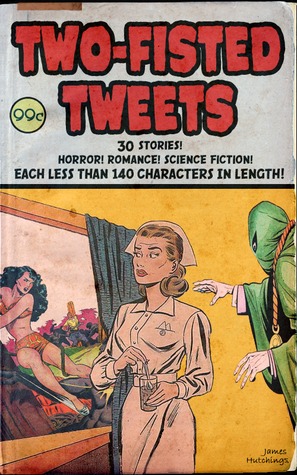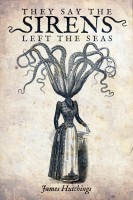 Fans of pulp horror will delight in the Lovecraftian works such as "The Doom of Agnar Haakonsson," "Yashub-Geb," and especially "Cats at Night;" original works such as "I Love you like a Corpse inside a Crypt;" and the highly evocative adaptations of Lord Dunsany's "The Assignation" and "Time and the Tradesman."
Hutchings is a man who wears his heart on his sleeve, stained though it is with blood. His work and his blog reveal him to be a kindred spirit to Alan Moore if, perhaps, a mite less esoteric in his leanings (see his charmingly delightful "The Magician" in the current volume). He is possessed of a talent worthy of notice by major publishers, but I suspect he may prefer the indie route where he has total control over his work.
I don't know James Hutchings personally, but I like what he has chosen to reveal about himself. He is a true artist and his talent demands respect. At the end of the day, that is the best any creative person can hope for from his audience. They Say the Sirens Left the Seas is available direct from Smashwords at http://www.smashwords.com/books/view/442040 or from Amazon.com at http://www.amazon.com/They-Say-Sirens-Left-Seas-ebook/dp/B00KLUE1AO. The cost is only 99 cents.
---
William Patrick Maynard was authorized to continue Sax Rohmer's Fu Manchu thrillers beginning with The Terror of Fu Manchu (2009; Black Coat Press) and The Destiny of Fu Manchu (2012; Black Coat Press). The Triumph of Fu Manchu is scheduled for publication later this summer.