The Public Life of Sherlock Holmes: Holmes On Screen – All of 'Em!
The Public Life of Sherlock Holmes: Holmes On Screen – All of 'Em!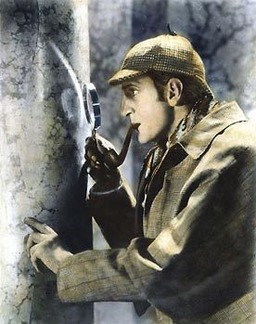 I started out with  a Holmes on Screen website many years ago, about the great detective's appearances in film and on tv. Later, I added stage performances.  Eventually I took it down and moved on to Solar Pons, but I never lost my interest in the subject matter, and over the years, I've written over two dozen posts about Holmes on small and big screen. So, I figured I'd put up one post with links to all of them. I go all the way back to 1900's Sherlock Holmes Baffled, right up to BBC Sherlock and Elementary. I happen to think there's some pretty neat stuff mixed in here. Pick a topic and do a little reading!
1900-1920 Holmes' Before Eille Norwood
1914 James Bragington – A Study in Scarlet
1916 William Gillette – Sherlock Holmes
1921-1923 Eille Norwood – Stoll Pictures
1922 John Barrymore – Sherlock Holmes
1931 Raymond Massey – The Speckled Band
1931-1937 Arthur Wontner – Five Films
1933 Reginald Owens – A Study in Scarlet
1939 – 1946  Basil Rathbone – The Secret Weapon  & The Scarlet Claw
1949/1951  Alan Napier & Alan Wheatley – Alans on TV
1954 -1955 Ronald Howard – The Adventures of Sherlock Holmes & The First Episodes

1959 Peter Cushing – Hammer's Hound of the Baskervilles
1973 – John Cleese – Elementary, My Dear Watson
1979 Christopher Plummer – Murder By Decree
1982 Tom Baker – The Hound of the Baskervilles
1983 Ian Richardson – The Hound of the Baskervilles & The Sign of Four
1983 Peter O'Toole – The Animated Novels
1984-1985 Jeremy Brett – The Adventures of Sherlock Holmes (Parts One, Two and Three), The Mazarin Stone, The Last Vampyre
1991-1992 Christopher Lee – The Golden Years
2010-2017 Benedict Cumberbatch – Sherlock (Post One, Post Two, Post Three , Post Four, and Post Five)
2012 – 2016 Johnny Lee Miller – Elementary (Post One and Post Two)
Watson Through the Years – Comic Relief?
---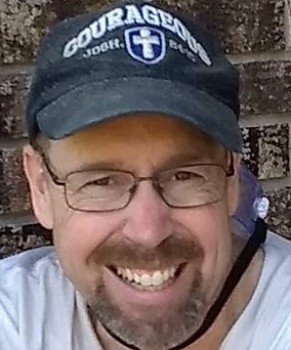 Bob Byrne's 'A (Black) Gat in the Hand' was a regular Monday morning hardboiled pulp column from May through December, 2018 and again from August through December, 2019. 
His 'The Public Life of Sherlock Holmes' column ran every Monday morning at Black Gate  from March, 2014 through March, 2017 (still making an occasional return appearance, like today's!).
He organized 'Hither Came Conan,' as well as Black Gate's award-nominated 'Discovering Robert E. Howard' series.
He is a member of the Praed Street Irregulars, founded www.SolarPons.com (the only website dedicated to the 'Sherlock Holmes of Praed Street') and blogs about Holmes and other mystery matters at Almost Holmes.
He has contributed stories to The MX Book of New Sherlock Holmes Stories – Parts III, IV,  V and VI. Rumor is that submissions are down and he's returning to the series in 2020.