SFWA Announces the 2016 Nebula Award Nominations
SFWA Announces the 2016 Nebula Award Nominations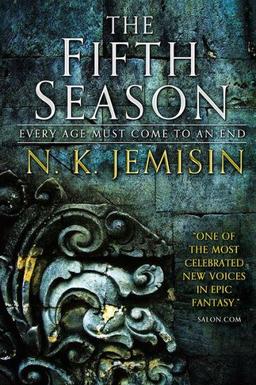 The Nebula Award is one of the most prestigious awards our industry has to offer, and last year's awards were a pretty big deal for me. I was asked to present the award for Best Novelette of the Year at the Nebula Awards weekend in downtown Chicago, an honor which I won't soon forget.
The Science Fiction Writers of America (SFWA) has announced the nominees for the 2016 Nebula Awards, and this year's nominations are a pretty big deal for me as as well, but for different reasons. Several Black Gate bloggers and authors — including Amal El-Mohtar, Lawrence M. Schoen, and our website editor C.S.E. Cooney — have captured nominations, and that's even more thrilling.
This year's nominees are (links will take you to our previous coverage):
Novel
Raising Caine, Charles E. Gannon (Baen)
The Fifth Season, N.K. Jemisin (Orbit)
Ancillary Mercy, Ann Leckie (Orbit)
The Grace of Kings, Ken Liu (Saga)
Uprooted, Naomi Novik (Del Rey)
Barsk: The Elephants' Graveyard, Lawrence M. Schoen (Tor)
Updraft, Fran Wilde (Tor)
Novella
Wings of Sorrow and Bone, Beth Cato (Harper Voyager Impulse)
"The Bone Swans of Amandale," C.S.E. Cooney (Bone Swans)
"The New Mother," Eugene Fischer (Asimov's SF, April-May 2015)
"The Pauper Prince and the Eucalyptus Jinn," Usman T. Malik (Tor.com, April 22 2015)
Binti, Nnedi Okorafor (Tor.com)
"Waters of Versailles," Kelly Robson (Tor.com, June 10, 205)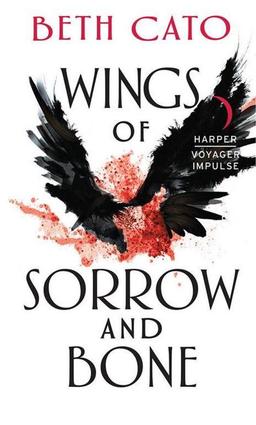 Novelette
"Rattlesnakes and Men," Michael Bishop (Asimov's SF, February 2015)
"And You Shall Know Her by the Trail of Dead," Brooke Bolander (Lightspeed, February 2015)
"Grandmother-nai-Leylit's Cloth of Winds," Rose Lemberg (Beneath Ceaseless Skies, June 11, 2015)
"The Ladies' Aquatic Gardening Society," Henry Lien (Asimov's SF, June 2015)
"The Deepwater Bride," Tamsyn Muir (F&SF, July-August 2015)
"Our Lady of the Open Road," Sarah Pinsker (Asimov's SF, June 2015)
Short Story
"Madeleine," Amal El-Mohtar (Lightspeed, June 2015)
"Cat Pictures Please," Naomi Kritzer (Clarkesworld, January 2015)
"Damage," David D. Levine (Tor.com, January 21, 2015)
"When Your Child Strays From God," Sam J. Miller (Clarkesworld, July 2015)
"Today I Am Paul," Martin L. Shoemaker (Clarkesworld, August 2015)
"Hungry Daughters of Starving Mothers," Alyssa Wong (Nightmare, October 2015)
The Ray Bradbury Award for Outstanding Dramatic Presentation
Ex Machina, Written by Alex Garland
Inside Out, Screenplay by Pete Docter, Meg LeFauve, Josh Cooley; Original Story by Pete Docter, Ronnie del Carmen
Jessica Jones: AKA Smile, Teleplay by Scott Reynolds & Melissa Rosenberg; Story by Jamie King & Scott Reynolds
Mad Max: Fury Road, Written by George Miller, Brendan McCarthy, Nick Lathouris
The Martian, Screenplay by Drew Goddard
Star Wars: The Force Awakens, Written by Lawrence Kasdan & J.J. Abrams and Michael Arndt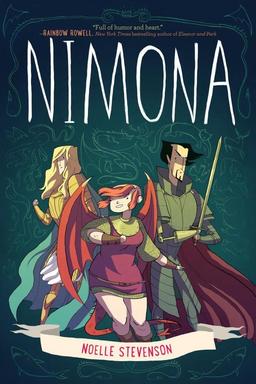 The Andre Norton Award for Young Adult Science Fiction and Fantasy Book
Seriously Wicked, Tina Connolly (Tor Teen)
Court of Fives, Kate Elliott (Little, Brown)
Cuckoo Song, Frances Hardinge (Macmillan UK 5/14; Amulet)
Archivist Wasp, Nicole Kornher-Stace (Big Mouth House)
Zeroboxer, Fonda Lee (Flux)
Shadowshaper, Daniel José Older (Levine)
Bone Gap, Laura Ruby (Balzer + Bray)
Nimona, Noelle Stevenson (HarperTeen)
Updraft, Fran Wilde (Tor)
It was an especially good year for Tor.com and Asimov's SF in the short fiction categories. The top sources for nominees are:
Tor.com – 4
Asimov's SF – 4
Clarkesworld – 3
Lightspeed – 2
F&SF – 1
Nightmare – 1
Beneath Ceaseless Skies -1
If you're interested in reading some of the fiction, the tireless John DeNardo has compiled a complete list of nominees with cover scans (and free fiction links) at SF Signal.
The winners will be announced at the Nebula Awards Weekend at the Palmer House Hilton in Chicago, Illinois, May 14th, 2016. Derek Kunsken covered the event for us last year.
See last year's Nebula nominations here, and the winners here.