The Top 50 Black Gate Posts in July
The Top 50 Black Gate Posts in July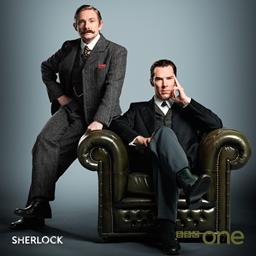 While we wait impatiently for the next episode of the popular BBC series Sherlock, the best way to pass the time seems to be to talk about the show with other fans. Bob Byrne proved this with the #1 post at Black Gate in July, his July 13th article "The Public Life of Sherlock Holmes: Sherlock Season 3 – What Happened?", in which he observes the negative fan reaction to the third season:
Season three (finally) arrived. Hoo-boy. Not only did I see, I observed. And for the first time, I saw and observed a notable amount of unhappiness with the show. And with the second episode, it was certain that a shift had occurred among the fan base. It continued through the third (season finale) episode.

A significant number of folks grumbled about season three. Where there had been very little unhappiness with the first six episodes, an entire contingent of fans did not like season three and it impacted their overall attitude towards the show…

I will state categorically that the excitement for season four is not nearly as great and certainly isn't as universal as it was for prior seasons. Now, a bit of that could be due to the loooong delay (season four has now been pushed to 2017).
The number two article at BG last month was our look at the July issue of Lightspeed, which reflects growing interest in this excellent magazine, followed by David B. Coe's comments on the ongoing Hugo controversy, "Enough, Part One,"
Rounding out the Top Five were Keith David's long awaited return to The Ballantine Adult Fantasy books, with his in-depth look at Lin Carter's The Young Magicians, and the fifth installment in Bob Byrne's series on Discovering Robert E. Howard: Bobby Derie on REH in the Comics.
The complete list of Top Articles for July follows. Below that, I've also broken out the most popular blog categories for the month.
The Top 50 Black Gate posts in July were:
The top categories last month were:
The Top 5o Black Gate blog posts in June are here, and you can see all 138 posts we made in the month of July here.