Things Your Writing Teacher Never Told You: Pro Tip From Lawrence Watt-Evans
Things Your Writing Teacher Never Told You: Pro Tip From Lawrence Watt-Evans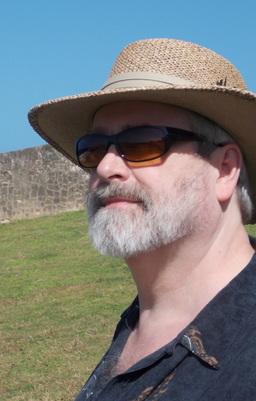 Affectionately known as LWE (pronounced Louie) by many of his friends and fans, Lawrence Watt-Evans is the second author in our series of Pro Tips — wit and wisdom from professionals across the Spec Fic field. (You can find our first one, from Laura Anne Gilman, here.)
LWE is the author of more than four dozen novels and short story collections and more than a hundred short stories, in addition to comic books, poems, and more than 150 non-fiction articles. He works mostly in the fantasy genre, but has numerous science fiction and horror publications, too. He sold his first novel at the age of twenty-four, and has been a full-time writer ever since.
What do you know now that you wish you had known when you started writing/ publishing?
I wish I had known that the publishing business is always changing. Always. Publishers come and go, genres rise and fall, formats change. When I broke in, mass-market paperbacks sold on newsstands were where the money was, fantasy was a poor stepchild of science fiction, and there were a dozen or so major fiction publishers and no one else mattered.

Then national chain bookstores blossomed, the old paperback distribution system collapsed, fantasy surpassed SF in sales, horror boomed and then busted… and that was before the internet, Amazon, ebooks, print-on-demand, self-publishing, etc. I learned more about publishing history and discovered that the system I had thought had dominated forever only came into its own in the 1950s.
You can't rely on anything to keep going. If you break in somewhere and make a good living for a few years, there is no guarantee at all that it will continue. You need to be adaptable.
Check out one of his latest books, Tom Derringer and the Aluminum Airship on Amazon.
LWE has also served as the president of the Horror Writers Association and Eastern Regional Director and treasurer of the Science Fiction and Fantasy Writers of America. He has been nominated for a Nebula, and won the Hugo award for his story "Why I Left Harry's All-Night Hamburgers."
He has been an instructor at the Viable Paradise workshop and at the Writer's Center in Bethesda, Maryland. He is the owner of the small press Misenchanted Press and is part-owner of Beyond Comics, a small chain of comic book shops.
You can find out more about him at watt-evans.com, and on his Facebook page.
Here's the list of questions I'm sending to our Pro Tip participants. If there's a question you'd like me to add to the list, please put it in the comments section below.
What do you know now that you wish you had known when you started writing/publishing?
What's one thing I can do to improve my writing?
Where do you get your ideas?
To outline or not to outline – what works for you?
What reference book/s should I own?
Research: Why and When?
What do you do to get unstuck and solve writer's block?
How do you make yourself sit your butt in the chair and write?
Do you have any writing rituals?
Do you have any advice on self-editing?
What should I be reading?
Critique groups and first readers: good idea or bad idea?
I have trouble finding the right starting point for my story. Got any suggestions?
I can't seem to get the ending right. What should I keep in mind?
Plot vs. Character – what's your opinion?
How do I know when it's ready to send out?
Do you write for more than one medium or in more than one genre? Why?
What advice do you have for new writers?
---
Tina L. Jens has been teaching varying combinations of Exploring Fantasy Genre Writing, Fantasy Writing Workshop, and Advanced Fantasy Writing Workshop at Columbia College-Chicago since 2007. The first of her 75 or so published fantasy and horror short stories was released in 1994. She has had dozens of newspaper articles published, a few poems, a comic, and had a short comedic play produced in Alabama and another chosen for a table reading by Dandelion Theatre in Chicago. Her novel, The Blues Ain't Nothin': Tales of the Lonesome Blues Pub, won Best Novel from the National Federation of Press Women, and was a final nominee for Best First Novel for the Bram Stoker and International Horror Guild awards.
She was the senior producer of a weekly fiction reading series, Twilight Tales, for 15 years, and was the editor/publisher of the Twilight Tales small press, overseeing 26 anthologies and collections. She co-chaired a World Fantasy Convention, a World Horror Convention, and served for two years as the Chairman of the Board for the Horror Writers Assoc. Along with teaching, writing, and blogging, she also supervises a revolving crew of interns who help her run the monthly, multi-genre, reading series Gumbo Fiction Salon in Chicago. You can find more of her musings on writing, social justice, politics, and feminism on Facebook @ Tina Jens. Be sure to drop her a PM and tell her you saw her Black Gate blog.