See the Table of Contents for Clockwork Canada: Steampunk Fiction, edited by Dominik Parisien
See the Table of Contents for Clockwork Canada: Steampunk Fiction, edited by Dominik Parisien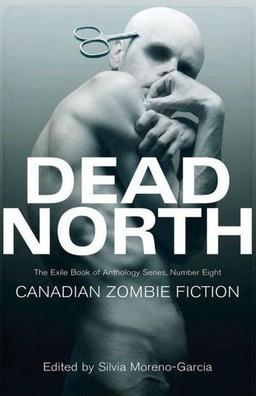 Editor Dominik Parisien has just announced the Table of Contents for his upcoming anthology Clockwork Canada, to be published by Exile Editions, a Canadian small press, next year.
Exile began publishing Canadian genre anthologies in 2013; so far they've published Dead North: Canadian Zombie Fiction (edited by Silvia Moreno-Garcia), Fractured: Tales of the Canadian Post-Apocalypse (edited by Silvia Moreno-Garcia), and New Canadian Noir (edited by Claude Lalumière and David Nickle). They are currently reading submissions for a fifth anthology: Those Who Make Us: Canadian Creature, Myth, and Monster Stories, edited by Kelsi Morris and Kaitlin Tremblay.
Here's the description:
Clockwork Canada runs the gamut of steampunk, showcasing a wide variety of genre elements, from purely technological contraptions to combinations of the mechanical and magical. The stories in the anthology reimagine important Canadian historical events, provide us with alternate Canadas, and gather inspiration from the Canadian landscape to make us wonder: what if history had gone a different way?
Clockwork Canada will contain fifteen stories; all are steampunk, and all are set in Canada. Here's the complete table of contents.
"La Clochemar" by Charlotte Ashley
"East Wind in Carrall Street" by Holly Schofield
"The Harpoonist" by Brent Nichols
"Crew 255" by Claire Humphrey
"The Curlicue Seahorse" by Chantal Boudreau
"Strange Things Done" by Michal Wojcik
"Buffalo Gals" by Colleen Anderson
"Our Chymical Séance" by Tony Pi
"The Seven O'Clock Man" by Kate Heartfield
"The Tunnels of Madness" by Harold R. Thompson
"Let Slip the Sluicegates of War, Hydro-Girl" by Terri Favro
"Equus" by Kate Story
"Gold Mountain" by Karin Lowachee
"Komagata Maru" by Rati Mehrotra
"Bones of Bronze, Limbs like Iron" by Rhea Rose
Clockwork Canada: Steampunk Fiction will be edited by Dominik Parisien and published by Exile Editions. The book will be published in April 2016 and will have a retail price of $19.95 CAD. Get the latest details on Dominik's blog here.