Vintage Treasures: The Novels of Lawrence Watt-Evans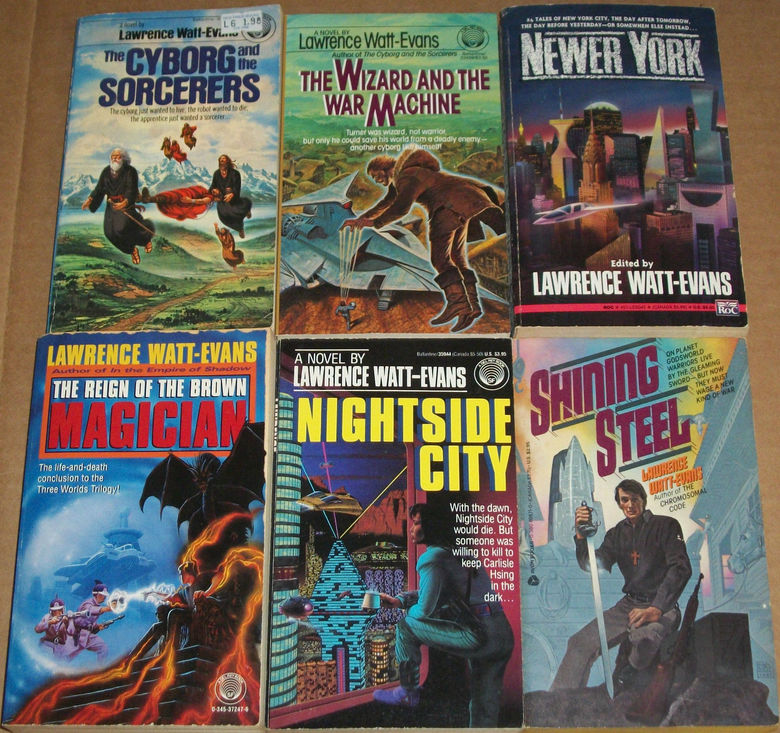 My introduction to Lawrence Watt-Evans was his brilliant short story "Why I Left Harry's All-Night Hamburgers" which originally appeared in the July 1987 issue of Asimov's Science Fiction, and which I read in his 1992 collection Crosstime Traffic. It won the Hugo Award for best story of the year. And while the overall tone of the tale is downbeat, even melancholic, it is hands-down one of the most optimistic and life-affirming short stories I've read in any genre. Check it out if you haven't had the pleasure already — it appears in a bunch of different anthologies, including The New Hugo Winners, Volume II (1992), The Greatest Science Fiction Stories of the 20th Century (1998), and a 2013 Escape Pod podcast.
Lawrence's most significant contribution to the genre, however, has been his novels — and he's written a lot of them. His first, The Lure of the Basilisk, appeared in 1980; since then he's produced five novels in The Lords of Dûs series (which Bob Byrne wrote about here), The Worlds of Shadow trilogy, The Obsidian Chronicles trilogy, thirteen novels set in the world of Ethshar (originally developed as a role-playing game setting), beginning with The Misenchanted Sword (1985), The Annals of the Chosen trilogy, The Fall of the Sorcerers series, and many others. Under his Nathan Archer pseudonym he's produced a pair of Star Trek novels, Spider-Man: Goblin Moon (1999), two Predator novels, and much more.
I tend to like my SF and fantasy dark and gritty, and Lawrence's work — especially his early novels — had a reputation for being light hearted and fun. So for much of his career I tended to ignore his work, which I've recently come to realize was a significant oversight. So when I found the lot of vintage Lawrence Watt-Evans novels above for sale on eBay for just $7.95 (shipping included), I found it irresistible. It arrived last week.