Winter 2016 Space & Time Magazine Now Available
Winter 2016 Space & Time Magazine Now Available
Space & Time magazine celebrated its 50th Anniversary last year, an extraordinary landmark for a small press magazine. It was founded in 1966 by Gordon Linzner, who edited it for four decades. Hildy Silverman took over in 2007, and she has edited it for the past ten years. Honestly, I thought it had stopped publishing a couple of years ago, so I was surprised to find a copy of the Winter 2016 issue at my local Barnes & Noble last week. We've never covered the magazine here, but heck. It's not too late to start.
Space and Time is one of the few remaining print genre magazines — and one of the only ones that's not a digest. (The only others I can think of at the moment are Cemetery Dance and Locus.) The Winter 2016 issue has fiction by Peter David, Jessica Amanda Salmonson, Christopher M. Cevasco, Mary Mascari, and others. The magazine is well designed and laid out, and illustrated throughout, with professional art by Martin Hanford, Alfred Klosterman, Alan Beck, Skikhar Dixit, and others.
In addition to the fiction and poetry, the magazine has highly readable nonfiction content, including an editorial by Silverman with some excellent writing advice, a film column by Daniel M. Kimmel that looks at classic SF movies (in this case the 1985 Enemy Mine), an interview with Leanna Renee Hieber, a review of The Winter Boy by Sam Tomaino, and more.
Here's the complete contents.
FICTION
"Franklinstein" by Peter David
"Fairy Tell" by Mary Mascari
"By the Will of Wisp" by Jessica Amanda Salmonson
"Contestant 107" by T.L. Huchu
"Bottom Time" by Christopher M. Cevasco
"Rebbe Yetse's Shadow" by Daniel Braum
"The Coffin Maker's Son" by Walter Dinjos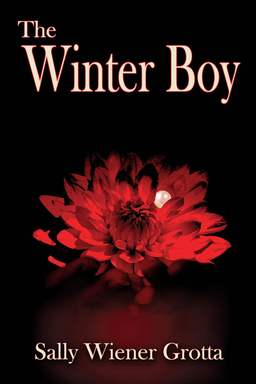 POETRY
The Night of the Mothers by Catherine Edmunds
The Performance by Robert O. Harris, Jr.
Lunar Ride by Denny E. Marshall
First Contact by Mark C. Childs
Prey by Cristina Isabel
The Architect of Bonfires by Tonya Liburd
Winter Feast by Mike Castro
NONFICTION
Editor's Geeble by Hildy Silverman
Take Two on the Movies: The Best of Enemies by Daniel M. Kimmel
Interview: Leanna Renee Hieber: Mistress of Gothic Victorian Fantasy by Stephen Euin Cobb
Review: The Winter Boy by Sam Tomaino
Word Ninja by Linda D. Addison
The cover is by Brad Foster.
Space and Time is edited by Hildy Silverman, and published by Space and Time. The fiction editor is Gerard Hauarner. The cover price is $6 for 48 pages. Their website is here.
Our Late January Fantasy Magazine Rack is here, and all of our recent magazine coverage here.