John DeNardo: In Defense of Media Tie-Ins (Part 1)
John DeNardo: In Defense of Media Tie-Ins (Part 1)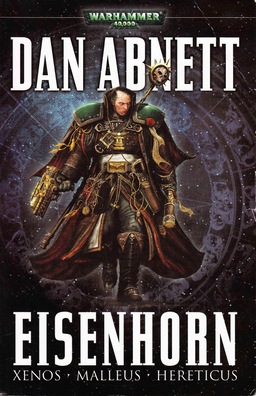 John DeNardo has closed up shop at his Hugo Award-winning blog SF Signal, but he continues to write about SF and fantasy in his regular column at Kirkus Reviews. One of his best recent articles — indeed, one of the most enjoyable blog posts I've read in a long time — was his passionate and articulate defense of Media Tie-ins, published on June 15.
As much as I bemoan the poor public of image of science fiction by mainstream readers, there's an even worse injustice going on. Some people in those very same slighted genre circles are often quick to dismiss a certain type of book: media tie-ins. These are the books that are based on a story most often found in another media (like film, television, and games) but could be sourced from other literary properties as well. These are the Star Wars, Star Trek, and Dungeons and Dragons prose novels that the bookstores like to relegate to the end of the science fiction and fantasy bookshelf section. They are positioned like an appendix in a non-fiction book "in case you're interested in more reading." You know, if you've run out of other things to read…

So, yes, media tie-ins are worth your time. I'll even back that up: one of the best set of books I've ever read — in any genre — was the Eisenhorn trilogy by Dan Abnett. The books are set in the richly-imagined Warhammer 40K universe, which is based on the popular role playing game. (Even WH40K itself is an offshoot of the fantasy RPG Warhammer, for which there are even more prose novels.)  Abnett is a one of the most skilled master storytellers you've never heard of.  This is the series that I point to when anyone is quick to dismiss tie-in fiction. The fact that it is set in the Warhammer 40K universe is incidental, though if you are familiar with the games, that would be an added bonus when you read them. I don't play the game, but that didn't stop me from losing sleep because I couldn't stop turning page after action-packed page, or cheering when a bad guy finally got his comeuppance.
Read John's complete article here.
Our previous coverage of John's articles at Kirkus includes:
The Must-Read Science Fiction, Fantasy, & Horror in June
How to Start Reading Science Fiction: Short Stories
February Speculative Fiction Books You Can't Miss
January Must-Read Speculative Fiction
The Best of the Best of 2015's Science-Fiction and Fantasy Books
2015 Science-Fiction, Fantasy, and Horror Holiday Gift Guide
Why I Love Retro Science Fiction
Five Reasons to Read Short Speculative Fiction Anthologies
A Quick History of Serialized Science Fiction and Fantasy
And our own recent Warhammer coverage includes:
How to Worldbuild a Good Sandbox: Four Rules from the 40K Universe
Warhammer: Lords of the Dead
Only War for Christmas: How to Defend Warhammer for Teenage Boys
In the Trenches: Gaunt's Ghosts: Straight Silver
Conquer a Dark and Dangerous Galaxy in Forbidden Stars
New Treasures: The Horus Heresy Box Set
March New Releases: Defenders of Mankind
New Treasures: Ahriman: Exile by John French
New Treasures: Pariah: Ravenor vs Eisenhorn by Dan Abnett
Releasing This Week: Relic From Fantasy Flight Games
New Treasures: Dead in the Water, a Warhammer 40K Audio Drama
Explore the Horrors of the Jericho Reach in The Achilus Assault
Warhammer 40,000: Daemon World by Ben Counter
See all our coverage of the best new book releases here.