John DeNardo's January Must-Read Speculative Fiction
John DeNardo's January Must-Read Speculative Fiction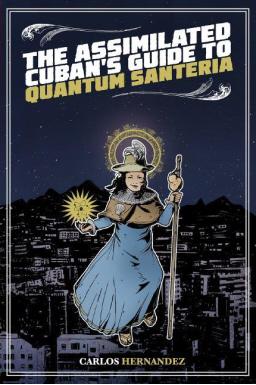 We try to keep tabs on the best in upcoming fantasy here at Black Gate. But nobody does it as well as John DeNardo, editor of SF Signal. Over at Kirkus Reviews he offers a tantalizing survey of the best new speculative fiction for the month.
Have you made any reading-related New Year's resolutions? If speculative fiction is on your reading radar, allow me to offer some suggestions. Here's an abundant selection of tasty speculative titles being released this month. Titles here include a two-second time [machine], cosmic horrors, multiple worlds, a prison memoir, 1920s Hollywood, and airship heists.
John's highlights for the month include All the Birds in the Sky by Charlie Jane Anders, Broken Hero by Jonathan Wood, Ancestral Machines by Michael Cobley, Jani and the Great Pursuit by Eric Brown, and several that we've covered here at Black Gate — including Daughter of Blood by Helen Lowe, Medusa's Web by Tim Powers, Skinner Luce by Patricia Ward, The Bands of Mourning by Brandon Sanderson, and the acclaimed first collection from Carlos Hernandez, The Assimilated Cuban's Guide to Quantum Santeria.
Read the complete article here.
The distinguished Mr. DeNardo has plenty more valuable suggestions for those on the hunt for great reading.
The Best of the Best of 2015's Science-Fiction and Fantasy Books
John DeNardo's 2015 Science-Fiction, Fantasy, and Horror Holiday Gift Guide
John DeNardo on Why I Love Retro Science Fiction
John DeNardo's Five Reasons to Read Short Speculative Fiction Anthologies
John DeNardo's Quick History of Serialized Science Fiction and Fantasy
See all of our coverage of the best new fantasy here.