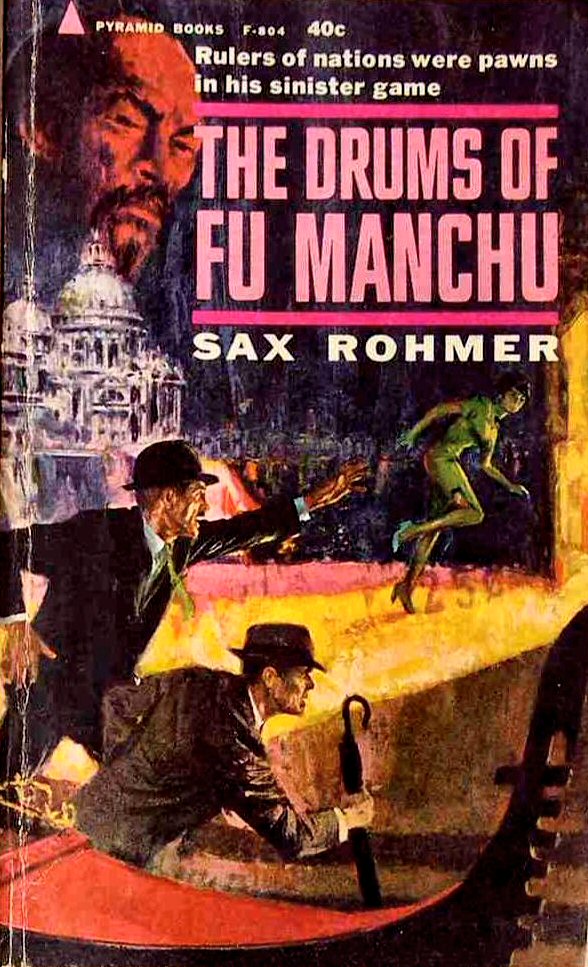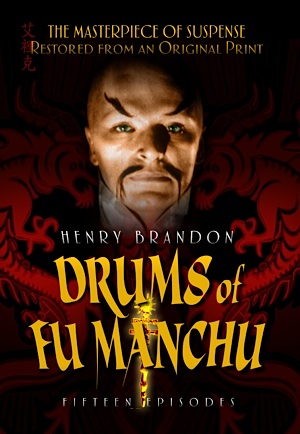 Sax Rohmer's The Drums of Fu Manchu was first serialized in Collier's from April 1 to June 3, 1939. It was published in book form later that year by Cassel in the UK and Doubleday in the US. The second quarter of the book picks up with a weary Sir Denis Nayland Smith contemplating whether he is too old to continue warring with Dr. Fu Manchu and the Si-Fan. Their conflict has stretched for nearly thirty years and the Si-Fan is growing in strength, while Nayland Smith is growing old.
Chief Inspector Gallaho of Scotland Yard brings news that galvanizes Smith back into action. Dr. Martin Jasper, research director of Caxton armament factory, has received his final notice from the Si-Fan. Smith, Bart Kerrigan, and Gallaho immediately depart for Jasper's Suffolk estate, Great Oaks. Naturally, they arrive too late. The staff of the great house is in an uproar as their master has barricaded himself in his laboratory and is believed to be dead.
Breaking through the barricade, they discover the latest victim of the Green Death is not Dr. Jasper, but his Japanese employer, Mr. Osaki. While interviewing the staff, Smith learns Dr. Jasper had a frequent Eurasian visitor – a woman whose description does not match Ardatha, to Kerrigan's relief, but rather Fah lo Suee, the now deceased daughter of Fu Manchu.
---