What I'm Watching – November 2023
What I'm Watching – November 2023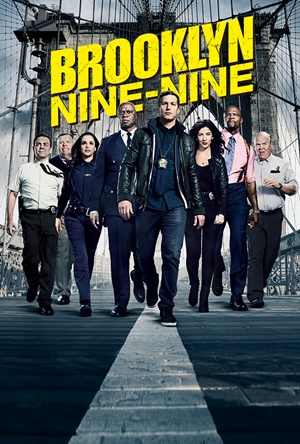 So, it's time for another What I'mWatching. Today we've got some TV, some movies, and some streaming shows – including what used to be called a teleplay. Awaaaaay we go:
BROOKLYN NINE NINE
This show ran for eight seasons (2013 – 2021), covering 153 episodes. I didn't watch it when it aired, but I'm on the final season, now. This is a VERY fun comedy cop show. Stephanie Beatriz just co-starred in Twisted Metal. I like her mix of toughness and humor in both shows.
This reminds me of Animal Control (which I like), though it's not as dumb. From the few episodes I saw of Park and Rec, I think this appeals to the same crowd. Good cast, funny stories, without dumbing things down too much. This has been my go-to evening watch, and I'll be disappointed when it's over. But a fun show.
THE CAINE MUTINY COURT MARTIAL
I wrote this post on Humphrey Bogart's The Caine Mutiny, which is based on Herman Wouk's Pulitzer Prize-winning novel. Marlon Brando (On the Waterfront) beat out Bogie for the Oscar that year. Quite simply, Bogart's Captain Queeg is brilliant: Arguably his best performance.
A few years after the novel, Wouk wrote a play, based on the courtroom – and after-party – scene from his book. It has a relatively short Broadway run. Ford Star Jubilee did a TV version in 1955. The BBC Sunday-Night Theater followed up with one in 1958. There was a TV movie in 1988, starring Eric Bogosian, Jeff Daniels, and Peter Gallagher.
A 2006 stage revival featured David Schwimmer's (Ross, in Friends) Broadway debut.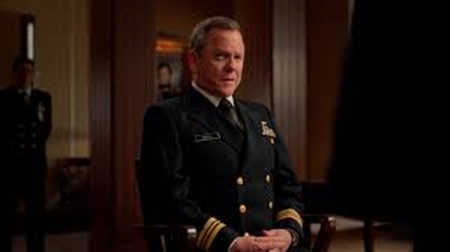 I noticed The Cain Mutiny Court Martial because there's a new version on Paramount+. William Friedken (The French Connection, The Exorcist, Deal of the Century) passed away in August. His very last project was to adapt and direct a new version of the Wouk play, for Showtime. Here's the trailer.
Bogart will always be THE standard for this part (the movie has much more for the role, but Bogie nails the courtroom scenes). Looking uncharacteristically old (for me), Kiefer Sutherland is Queeg. I think he does a terrific job. And the court martial is run by Lance Reddick (the police captain on Bosch). He also died earlier this year, and it's great to see him.
I think the play is carried by the Jewish lawyer, Greenwald. In the movie, Jose Ferrer gives an Oscar-worthy performance. Bogosian does a solid job in the 1988 TV movie. I'm not familiar with Jason Clarke, but I think he does well. Not as good as Ferrer – maybe Bogosian? – but he holds his ground.
The prosecutor is gender-swapped, and Monica Raymund (Chicago Fire) is nicely dislikable. If you don't know what happens in the novel/movie/play, I'm happy with the results she gets.
I've long believed that A Few Good Men was influenced by The Cain Mutiny's courtroom parts. If you don't mind a courtroom play (some people find this kind of thing boring – I get it. I don't), I highly recommend checking this out. I watched this twice, and then I re-read the novel, the first time. It's probably in my Top Five Novels. It's that good.
A HAUNTING IN VENICE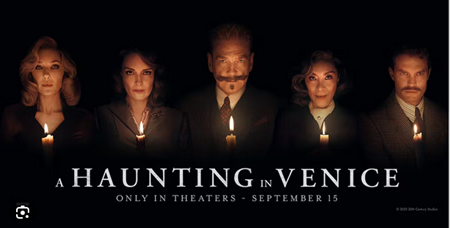 I was going to do a separate post on the latest Hercule Poirot movie from Kenneth Branagh. But I don't want to put that much effort into this disappointment. It was going to be titled: A Haunting in Venice – Or, How to Murder Hercule Poirot.

My Halloween Night movie-watching was a bust. I quit A Haunting in Venice at the 45-minute mark, and put on the Psych Werewolf episode (with West Wing's Josh Malina). Psych is always good, so that helped.
After Psych, I went to bed rather than resume A Haunting… I finished it the next day. I might give it one more try – since it's Poirot – but it's okay if  I never cue this one up again. I'd have been fine if they never even made it.
It's VERY loosely adapted from one of my least favorite Poirot stories – Strike one;
It's more horror movie than Agatha Christie (screenwriter Michael Green has now flopped on two of the three Branagh movies). You could have made this without Poirot, changed the names, and it might not even have been identifiable as based on a Christie story – Strike two;
And Branagh's Poirot is cranky and kinda unlikable, with none of the dapper Belgian's charm – Strike three.
I like Branagh (he is THE reason I became a Shakespeare fan), and his Poirot got off to a good start with Murder on the Orient Express. But it's gone downhill with each successive movie. The series could stop at three and I'd be fine. Heck – they'd have done better adapting one of Sophie Hanna's meandering novels. They're more Poirot than this movie is.
To be more positive about Branagh's Poirot, here's my review of Orient Express.
GUARDIANS OF THE GALAXY 3
Marvel's continuing trend of making stuff, weird, convoluted, hard to follow, has turned me off on the streaming shows. I loved season one of Loki. I've crawled along with the mess that is season two (I'm up to the season finale). I'll take the Star Wars stuff over Marvel any time, these days, for my Disney+ viewing.
But this was a treat. I LOVED the Christmas Special. It was an unexpected gem. I was unfamiliar with the Guardians stuff when it came out. I was so uninterested, I watched 2 before I bothered to watch 1. But I really liked both. Then came Christmas.
No spoilers here, but this latest installment was Rocket's story. And it's great. Nathan Fillion was a fun guest star, and I'd forgotten Stallone was involved. I've watched this twice, and it delivers. Highly recommended. As always, make sure you watch the end credits.
No need to talk about Loki – you've figured out my take on season two.
KRAPOPOLIS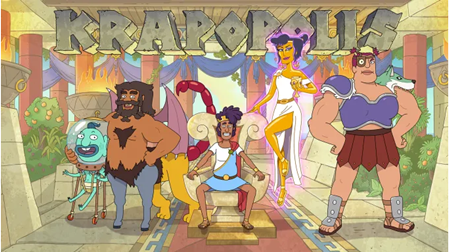 IMDB describes this animated show on Hulu with: Follows a flawed family of humans, gods, and monsters that tries to run one of the world's first cities without killing each other.
I feel like this is Family Guy for the more high-brow crowd (which is me). Or maybe the mythology/fantasy fan.
Richard Ayoade was 'Moss' on The IT Crowd – an absolutely HILARIOUS British comedy. He has a very popular British travel show, but I haven't seen that. He's the king of an ancient world city, and he's fantastic.
His father is played by my favorite British actor, Matt Berry (Toast of London, The IT Crowd, Year of the Rabbit, and What we do in the Shadows – I recommend all). He's a horny Manticore.
This show can be 'Wrong' like Family Guy, and South Park, can be wrong. But to a lesser degree. If you like animated shows (not for kids), and mythology/ancient times, I think this is tailor made for you. And Tyrranis (Ayoade) has some depth. I can't help seeing him in the IT Crowd every time he talks, which totally works for me.
FOR FUTURE DISCUSSION
The Glades – My son and I continue to slowly work through this show about a Chicago cop transplanted to Broward County, Florida. Action frequently involves the Everglades. His 'partner' is the medical examiner, so it's a slightly different buddy copy approach. But it's a lot like the USA Network shows I like so much (it ran on A&E back when that wasn't a pure trash network). Check it out.
Archer – I just started watching this long-running adult animated show, over the weekend. Much like Family Guy, it's WRONG a lot of the time. But it's a pretty funny spy show. I'm definitely going to keep watching. It's fun.
Some previous entries on things to watch:
What I'm Watching – April 2023
The Pale Blue Eye, and The Glass Onion: Knives Out
The Rings of Power (Series I wrote on this show – all links at this one post)
What I'm Watching – December 2022 (Frontier, Leverage: Redemption)
What I'm Watching – November 2022 (Tulsa King, Andor, Fire Country, and more)
What I'm Watching – September 2022 (Galavant, Fire Fly, She-Hulk, and more)
What I'm Watching- April 2022 (Outer Range, Halo, Why Didn't They Ask Evans, and more)
When USA Network was Kicking Major Butt (Monk, Psych, Burn Notice)
You Should be Streaming These Shows (Corba Kai, The Expanse, Bosch, and more)
What I'm BritBoxing – December 2021 (Death in Paradise, Shakespeare & Hathaway, The Blake Mysteries, and more)
To Boldly Go – Star Treking – (Various Star Trek incarnations)
What I've Been Watching – August 2021 (Monk, The Tomorrow War, In Plain Sight, and more)
What I'm Watching – June 2021 (Get Shorty, Con Man, Thunder in Paradise, and more)
What I've Been Watching – June 2021 (Relic Hunter, Burn Notice, Space Force, and more)
What I'm Watching: 2020 – Part Two (My Name is Bruce, Sword of Sherwood Forest, Isle of Fury, and more)
What I'm Watching 2020: Part One (The Adventures of Brisco County Jr, Poirot, Burn Notice, and more)
Sherlock Holmes (over two dozen TV shows and movies)
---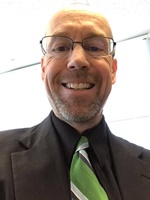 Bob Byrne's 'A (Black) Gat in the Hand' made its Black Gate debut in 2018 and has returned every summer since.

His 'The Public Life of Sherlock Holmes' column ran every Monday morning at Black Gate from March, 2014 through March, 2017. And he irregularly posts on Rex Stout's gargantuan detective in 'Nero Wolfe's Brownstone.' He is a member of the Praed Street Irregulars, founded www.SolarPons.com (the only website dedicated to the 'Sherlock Holmes of Praed Street') and blogs about Holmes and other mystery matters at Almost Holmes.
He organized Black Gate's award-nominated 'Discovering Robert E. Howard' series, as well as the award-winning 'Hither Came Conan' series. Which is now part of THE DEFINITIVE guide to Conan. He also organized 2023's 'Talking Tolkien.'

He has contributed stories to The MX Book of New Sherlock Holmes Stories – Parts III, IV, V, VI, XXI, and XXXIII.

He has written introductions for Steeger Books, and appeared in several magazines, including Black Mask, Sherlock Holmes Mystery Magazine, The Strand Magazine, and Sherlock Magazine.