What I've Been Watching: (A BritBox) December 2021
What I've Been Watching: (A BritBox) December 2021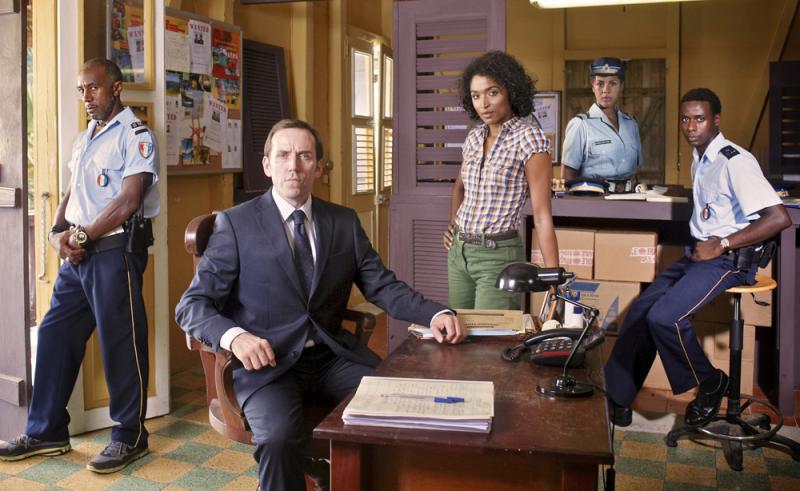 During my hiatus from Black Gate, I watched a lot of shows, and some movies. And I grabbed a BritBox subscription, so today, we're going across the pond. I might drop a minor item here and there, but these reviews are mostly spoiler-free.
DEATH IN PARADISE
I had just finished season four of this enjoyable British police show on Netflix, back when the newly-created BritBox snatched this – and many other shows – away. I recently got a 'two months for $2' deal through Prime, and lo and behold, I had access to this show again. Season 10 wrapped up in February of 2021, and it just started season eleven last week, over on the BBC. I was pleased when a Christmas episode dropped just a few weeks ago. With a BIG surprise!
The basic premise is that Scotland Yard assigns a DCI (Detective Chief Inspector) to duty on the island of Saint Marie (pronounced 'San Marie'), located in the Lesser Antilles. Saint Marie was turned over to the British by the French roughly forty years before the show starts. So, it still has a French-Caribbean culture.
There is a four-person police unit, with the DCI (Poole) joined by a local Detective Sergeant (Camille), and two local uniform 'beat cops' (Dwayne and Fidel). There are two other regulars: a female owner of a local bar (Catherine, who is Camille's mother), and the Police Superintendent (Patterson). Five of the six main characters are island natives, so this is a classic fish-out-of-water scenario.
DCI Richard Poole is played by Ben Miller, who was great as Rowan Atkinson's competent helper-agent in the Johnny English spoofs (the first one is a classic). Miller refuses to take off his jacket or loosen his tie while barely enduring the heat. Stiff upper lip and appearances and all that. I love him in the part.
Episodes are an hour long, and the plots are complex. The fictional Saint Marie is near the real-life archipelago (isn't that a fun word?) of Guadeloupe, which is where it is actually filmed. The island is as much a fixture on the show as the actors are.
MINI SPOILER – Just move down to the next paragraph if you don't want to learn something about the cast. You have been warned. This show changes cast members more frequently than the Pittsburgh Steelers make the playoffs. The four main police characters turn over nearly a dozen times. With one notable exception, the new characters brought in work well. But if you get attached to the characters in your show, this one is going to upset you a bit. END SPOILER
I think that this is a terrific police show. The British DCI, the local officers, the island setting – this is a fine show. I was thrilled to see a brand new episode drop on December 26. And it had a BIG Christmas surprise!
Season eleven kicked off this past Friday, January 7. It's streaming on BBC i Player, but not yet on BritBox, as of Sunday the 9th.
BritBox has all seasons (minus that one episode), and I recommend going back to the pilot and watching from the beginning. It's worth every minute.
SHAKESPEARE & HATHAWAY: PRIVATE INVESTIGATORS
And this was a new discovery via my BritBox subscription. It's a PI show with some humor. Mark Benton is Frank Hathaway, a former cop who retired and became a private eye. He's a big, mildly sloppy guy. I think that Benton would be an ideal Falstaff, and I like the way he plays Hathaway.
Luella Shakespeare (Jo Joyner) is a hairdresser whose fiance is murdered on their wedding day, and she's the chief suspect. She helps solve the crime and ends up buying in to the perpetually under-funded Hathaway's business.
There are a couple other regular/semi-regular characters, with only one major cast change so far (it's the anti-Death in Paradise). Shakespeare and Hathaway is lighter fare than I usually watch, but it works. It's definitely fun, and the inter-play between the two main characters works really well. An episode in which two look-alikes are conning folks in Shakespeare and Hathaway's names features the slowest high-speed foot chase I've ever seen. It's great!
This show is amusing, but it never devolves into silliness – reminiscent of Nobert Davis' best writing. They aren't 'PIs to the stars,' though it's fun to watch Frank 'reach' for a big fee when the potential arises with a client. This is a fun watch.
There have been ten episodes each in 2018, 2019, and 2020. A fourth season has been commissioned and is expected to air in 2022. I am really enjoying this one.
THE BLAKE MYSTERIES: GHOST STORIES
The Doctor Blake Mysteries was a terrific Australian series set in Ballarat in the late fifties. It ran from 2013 through 2017, covering 45 episodes over five seasons. Craig McLachlan played Dr. Lucien Blake, a former WW II POW who returns to take over his late father's practice. He's got some serious bones in the closet, which impact him over the life of the show.
Nadine Garner is his father's former receptionist and housekeeper. She remains on when Blake takes ownership of the house and practice, and is the show's costar throughout.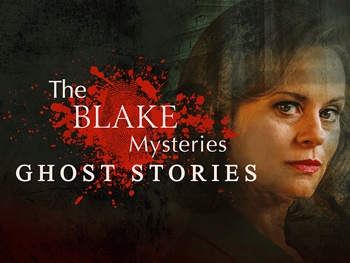 There were a few cast changes over the years, but all members were solid. I quite like the Ballarat setting, and there are some recurring characters that enhance the series. I think this was an excellent show, and I very much liked it. The series had a pre-planned wrap up, with closure in the finale, at the end of season five.
But there was much more to the story. The property was sold and a sixth season was announced, but McLachlan was accused of sexual harassment during an Australian stage run of the Rocky Horror Picture Show.
He was written off the show, and four extended-length episodes were to be made, centered around Garner and including several of the other cast members. This strikes me as a fairly decent attempt at damage control, but a Blake show without McLachlan is a tall order.
Only one episode was actually made and aired, and the show was canceled. Apparently it was a very tall order. The Blake Mysteries: Ghost Stories, is a two-parter on BritBox (the original show is also there). This one-off is not bad. Making a sequel, without the star of the original, seemed destined to fall short, nut this show definitely appeals to fans. It's too bad they didn't make a few more.
Six years after being accused, McLachlan was cleared of the charges, but his career was done by then. Modern culture's desire for punishment after accusation often suppresses the concept of justice after due process.
Garner has remained busy since Ghost Stories. Britbox has all of the episodes, and as with Death in Paradise, I recommend going back to the pilot and watching the entire series. It is very good.
DIRK GENTLY
Back in 2016, I wrote an essay on Stephen Magnans' very enjoyable Dirk Gently four-episode miniseries. Dirk Gently is a terrific two-book detective series from Douglas Adams of Hitchhiker's fame (he was partly done with a third book when he died. It was completed posthumously and I think it's totally forgettable). There was a pilot with Magnan in 2010, and then three more episodes in 2021.
It was FAR better than the piece of trash Dirk Gently series which the BBC did a few years ago. That was a festering pile of refuse and a cash grab that had nothing to do with Adams' creation. It was pure crap.
I re-watched the original series since it's on BritBox, and it was still fun. Magnan makes the show, and his performance holds up. He's also worth watching as Sir Arthur Conan Doyle in Houdini and Doyle, which only lasted one season, unfortunately. Go ahead and read my review of Dirk Gently, and then watch it on Britbox. Or, the other way around.
WILD BILL

I wasn't aware of this one. Between Code Black and 9-1-1: Lone Star, Rob Lowe starred in a British police procedural. A BritBox original, Wild Bill only aired six episodes in 2019, and it wasn't renewed. Lowe is a US police chief who moves from Miami to Boston. Well, Boston, Lincolnshire (England). It's about 100 miles from London, and represents a new start. His wife had an accidental death, his high school daughter had attempted suicide, and he had left his last job under a dark cloud.
This is worth a watch, but it didn't grab me like the ones I've mentioned above. Lowe believes you can police through statistics, which doesn't go over all that well. And the boss who brought him in is more interested in saving money than solving crimes.
Lowe has some pretty good one-liners throughout, but this is generally a more serious show. The events involving his daughter and his difficult relationship with her, are played out. It's not that this show doesn't work; but it just didn't stick for me. I'm glad I watched it, but maybe I was in a more light-hearted police mood at the time. You can check it out on BritBox.
OTHER STUFF
There was some other stuff I watched via BritBox, including Peter Ustinov's Poirot movie, Evil Under the Sun (best of the the four I watched starring him), David Suchet's terrific Poirot (which I wrote about here), and The Mallorca Files. I'll talk about these in other posts.
---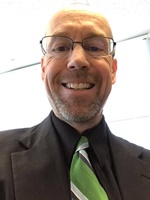 Bob Byrne's 'A (Black) Gat in the Hand' made it's Black Gate debut in the summer of 2018 and will be back yet again in 2022.

His 'The Public Life of Sherlock Holmes' column ran every Monday morning at Black Gate from March, 2014 through March, 2017. And he irregularly posts on Rex Stout's gargantuan detective in 'Nero Wolfe's Brownstone.' He is a member of the Praed Street Irregulars, founded www.SolarPons.com (the only website dedicated to the 'Sherlock Holmes of Praed Street') and blogs about Holmes and other mystery matters at Almost Holmes.

He organized Black Gate's award-nominated 'Discovering Robert E. Howard' series, as well as the award-winning 'Hither Came Conan' series.
He has contributed stories to The MX Book of New Sherlock Holmes Stories – Parts III, IV, V, VI and XXI.
He has written introductions for Steeger Books, and appeared in several magazines, including Black Mask, Sherlock Holmes Mystery Magazine, The Strand Magazine, and Sherlock Magazine.