What I've Been Watching – August 2021
What I've Been Watching – August 2021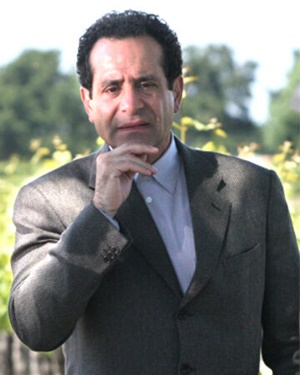 Been streaming a lot of shows lately, including on my  Fire as 'background' to whatever I'm doing. Shows I've seen before, like the first one below, are great for that. It's amazing how many old shows can be streamed now. I just found season one of Royal Pains, which I have not watched since the show originally aired. And Paramount+ has the original Twin Peaks. And there are quality new shows streaming, like Bosch, The Expanse, and Cobra Kai. It's a great time for viewing.
MONK
I watched Monk back when it first ran. I've rewatched it a couple times since, including with my son Sean, who is also a fan. I've read all of Lee Goldberg's books in the series, and most of Hy Conrad's. I enjoy them. I decided to take a break from my ongoing viewing of Psych (I can't even count how many times I've watched episodes of that), so I watched most of the ABC reboot of Columbo. They're not bad, but further proof that the marriage of role and actor has never been better. And then I went back to season one of Monk, and started all over again. Monk is absolutely the successor to Columbo. I cannot imagine Columbo fans not enjoying the show. The show features recognizable guest stars, just as Columbo did. It's one of my favorite elements of the show. And many of the antagonists are cut exactly out of the Columbo mold, including their superior attitudes and condescension towards the detective. I'm in the final season, in which Monk finally closes in on the person responsible for Trudy's murder. Showrunner Andy Breckman did a wonderful job managing the entire series, including providing closure. I found it satisfying. And it was another great guest appearance. I think Monk is one of the greatest detective shows of all time, and I'll eventually write an in-depth post about it. It's streaming on IMDB/Prime.
THE TOMORROW WAR
This was to be a big screen, mega-special effects sci-fi movie. Then COVID hit. Paramount sold it to Amazon for $200 million. It did well on its streaming release, and discussions have begun regarding a sequel, with the same stars and production team. I'm just going to say it's a very fun to watch flick. Chris Pratt is solid in the lead role, and the special effects are very good. I think of this as a modern version of Starship Troopers. And speaking of; as I type this, I'm watching the Monk episode where he's trapped on a sub, and the client is Casper Van Dien. That's another one with classic Columbo overtones. I recommend checking out this movie. It's free on Prime, and it's an enjoyable couple hours.
IN PLAIN SIGHT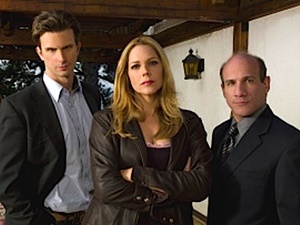 This was a USA Network show back in the days when I was watching Monk, Psych, Burn Notice, and Royal Pains. I never bothered with this one though. It stars Mary McCormack, who had a couple memorable seasons on West Wing. A few other West Wingers show up, such as Josh Malina, Bradley Whitford, Richard Schiff, and Allison Janney. She costars with Frederick Weller (cousin of Robocop's Peter Weller) as US marshals working for witness protection. They are based out of Albuquerque, where the show was shot. There are a few episodes that utilize the locale with some nice scenery. Paul Ben-Victor and Lesley Ann Warren play prominent roles, as does a Hallmark favorite of mine, Rachel Boston.
There are a few over-arching plot elements, like Mary's father being a most-wanted criminal who has been on the run for most of her life. This contributes to all kinds of emotional/relationship issues for Mary (her character is Mary Shannon). She and Marshall (Weller) – yes, he's marshal Marshall Man – usually deal with a new witness protection case each week, with ongoing matters here and there. There are lots of guest stars from the era that you will recognize, including folks who guested on other USA shows. Ashley Johnson, Lara San Giacomo, Tia Carrere, Donnie Wahlberg, Martin Landeau: It's a game I really enjoy playing. I watched the whole series, and I'm glad I did. It didn't surpass any of the others from that time, but it's a good show (it ran for five seasons, though only 61 episodes). The various problems of the Shannon women (there's also a sister, Brandi) are a constant plot element, but they don't drag the show down. It works. Almost every episode starts back in time, showing how the person/people got into Witness Protection. I like that aspect. It's streaming free on IMDB/Prime.
PROFESSOR T
I'll toss one more show in. The original Professor T ran on Belgian television for three seasons. A British version aired earlier this year, starring Ben Miller in the title role. Miller was great as Bough, Johnny English's competent assistant spy. And he was the first inspector in Death in Paradise, a wonderful British cop show set in the Caribbean. Prime has the first episode for free, so I watched that, and I liked it. Professor Jasper Tempest resembles Dr. Gregory House, to me. He is brilliant in his observations, but terribly lacking in people skills. But whereas House is intentionally offensive and can deal with people – he just thinks 99% of them are idiots and has no filter to deal with them any other way – Professor T simply doesn't seem to have the social conventions to interact with others, except as a Cambridge professor. And he isn't exactly cuddly in that regard, either.
Lisa is a former student who gets him to advise the police. Not all of whom are thrilled to have him along for the ride. Miller is very good in the role, and the pilot episode was interesting. It's a bit dark, but it's no Broadchurch. I'm looking forward to watching more. And especially to more of Ben Miller. Turner Classic Movies ran an Abbot and Costello marathon, which I loved. And next time around, I'll talk a bit about three shows I watched last week Star Trek: Discovery (brilliant); Star Trek: Below Decks (fun); and What If.. (don't like the animation style).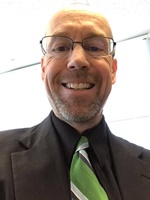 Bob Byrne's 'A (Black) Gat in the Hand' made it's Black Gate debut in the summer of 2018 and has returned every one since.
His 'The Public Life of Sherlock Holmes' column ran every Monday morning at Black Gate from March, 2014 through March, 2017. And he irregularly posts on Rex Stout's gargantuan detective in 'Nero Wolfe's Brownstone.' He is a member of the Praed Street Irregulars, founded www.SolarPons.com (the only website dedicated to the 'Sherlock Holmes of Praed Street') and blogs about Holmes and other mystery matters at Almost Holmes.
He organized Black Gate's award-nominated 'Discovering Robert E. Howard' series, as well as the award-winning 'Hither Came Conan' series.
He has contributed stories to The MX Book of New Sherlock Holmes Stories – Parts III, IV,  V, VI and XXI.
He has written introductions for Steeger Books, and appeared in several magazines, including Black Mask, Sherlock Holmes Mystery Magazine, The Strand Magazine, and Sherlock Magazine.