What I'm Watching: November 2022
What I'm Watching: November 2022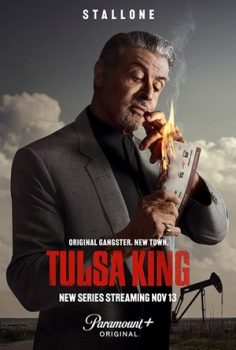 Still reading and writing about Numenor, and Khazad-dum, for upcoming essays, so Talking The Rings of Power takes the week off. The Downfall of Numenor, the new book put together by Brian Sibley, is pretty good. The narrative flow works, and Alan Lee's sketches are really nice. If you liked his Sketchbooks for The Lord of the Rings, and The Hobbit, you'll definitely like the volume and quality of these sketches.
And, I switched gears a little bit and I pulled Tolkien's The Legend of Sigurd and Gudrun off my shelf. I'd not read any of his 'epic poem' books before. The lecture in the front, from one of his Oxford classes, was quite interesting.
So, it's another What I've Been Watching. And along with some stuff with my son, I've been jumping around – good and bad.
TULSA KING
Gonna start with a brand new show. Episode two aired just last night, and I haven't even seen it yet. Sylvester Stallone is a NY gangster who just finishes a 25-year prison term in the show's opening scene. He 'took one for the team,' as it were. And he's rewarded by being sent off to set up a mob operation in Tulsa. Which is basically like being banished to Siberia. I really didn't spoil anything for you. This is the opening setup of the show.
Stallone is TERRIFIC in the part. I had not expectations either way, and he hits a grand slam. He's a NYC lifetime mob guy, in Tulsa, Oklahoma. Yeah… There is a ton of funny in this show. Not stupid, Adam Sandler 'funny.' But humor within the context of Stallone taking over the town.
The guy is in great shape and moves well for being 76 years old. He's definitely not too old for lead roles. Still looks like he could play linebacker, size-wise. This is a brand new show, so not much to talk about. The cast is solid. The premise is terrific. The scenery is cool. And Stallone is perfectly cast. If you like crime dramas, and/or Stallone (and you don't mind some good humor), you definitely should check this out.
I keep thinking that The King of Tulsa would have been a better title.
FIRE COUNTRY
This is a new show airing on CBS and streaming on Parmount+. Convicts can get their sentences shortened by working on a firefighting crew in a small town north of San Francisco. So, not your usual 'big city' firefighter show. Max Thieriot, who I mention below in the Bones section (he's co-starring in Seal Team with David Bereanaz), is the main character, and he's on a redemption journey.
First off, visually, it's beautiful. The scenic wilderness, the fires: great-looking show. They dropped about a half-dozen "What the…?" emotional/plot bombs in the first two episodes, which was cool (six have aired so far). Then the show settled into building the story line and fighting lots of fires.
There is the 'prison group,' and the local firefighter unit. So, two sub-groups to work with. The cast is solid on both sides. I don't know Billy Burke (I'll watch Twilight…nope, not even after I'm dead), but he's an interesting character. He's got sort of a Billy Bob Thornton/Timothy Oliphant thing going on.
I don't do firefighter tv shows, but this is a pretty neat one. Definitely work checking out if you like that kind of thing. Also some interesting info on fighting fires in the wilderness, too.
ANDOR
So, that's two new shows I really like. Now for one, not so much. Solo (which I liked) was in large part a caper/heist movie with a Star Wars overlay. I like both those elements, and I think it's an underappreciated entry in the series.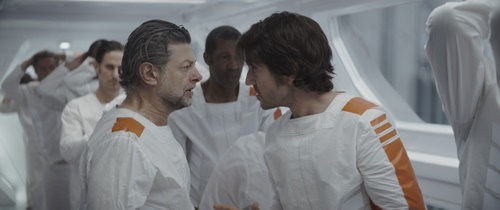 I liked Rogue One quite a bit, even though it was as depressing as a Tolkien story from the First or Second Age. I like WW II resistance movies: Where Eagles Dare, Kelly's Heroes, Sirocco (thought I was gonna go Casablanca, didn't you?): heck, I've seen Errol Flynn's Edge of Darkness twice. Andor is a WW II resistance show with a Star Wars overlay. Right up my alley.
Good lord, it's soooooo slow. I've referred to this as An-dull. Things got more interesting during the prison phase, and Andy Serkis is the best thing about the show. But this series doesn't just plod. It crawls. You can still make things interesting without blowing stuff up. Nobody gets shot and nothing explodes in the pilot of Tulsa King (and it's a mob movie), but it's captivating from start to finish.
I've seen a lot of FB posts of the "FINALLY. Star Wars for adults." And it comes across with the same sneering condescension as discourse on mind-numbing novels like Madame Bovary: "This is LIT-ER-A-TURE. Not that common Sherlock Holmes, Dashiell Hammett, and Robert E. Howard stuff. This is for the grown-ups. Run along to your childish entertainment."
I had more than enough of that growing up a D&D/Lord of the Rings fan in the seventies. You can make something for adults without being dull. I'll watch about anything Star Wars (I even watched the Christmas Special as it originally aired). And I think as far as streaming series' go, Star Wars is beating Marvel handily on my Disney+ feed. But I usually watch episodes of this in two installments – it's not absorbing. Is it better than WandaVision – thank goodness,  yes! But that's damning with faint praise.
I was watching this alongside She-Hulk, and Star Trek: Below Decks. I liked the other two shows much  more.
LETHAL WEAPON
I like the movies but I did not see the recent reboot with Damon Wayans in the Danny Glover role. And I didn't recognize Clayne Crawford, as Riggs. It ran for three seasons, and I am up to the last episode of season one.
This is a very entertaining buddy cop show. Of course, it had to work within the general confines of the movie. They couldn't just toss everything out and still keep the fans. But they didn't simply cut and paste from Glover and Gibson. Crawford is wonderful – one of the best performances I've watched this year. And Wayans is fine as Murtaugh.
There's a counselor character (she reminds me of Sarah Sahi) that Riggs gets to riff off of. Kevin Rahm (Lee on Desperate Housewives – yeah, I watched that show) is a good fit as the chief who has to minimize the damage his officers do: which he does well with weary resignation.
I know there's a cast change for the third (and final) season, which doesn't bode well. But I am quite enjoying catching up on this one.
THE ROOKIE/ROOKIE FEDS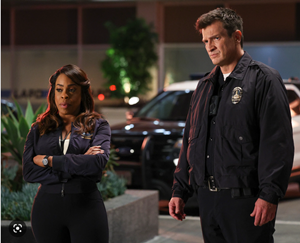 I am a Nathan Fillion fan. I liked Castle a lot, and I watched the first couple seasons of his follow-up cop show, The Rookie. The premise is he starts his life over by selling his construction business in Pennsylvania (following a divorce), moving to LA, and graduating from the police academy. He is hired by the LAPD and is the oldest rookie. Thus, the name.
Life intervened (I got divorced, but did not move out to LA – just an apartment), and I stopped watching after season two. Hulu let me start this one up again. My son likes it, so I've re-watched most of it and we are both current.
The fifth season is wrapping up. This is only a half-run (ten episodes), and it hasn't been renewed for season six yet. Not sure what's going on there. There have been a couple cast changes, but it's mostly been kept intact, and as Fillion and the other rookies 'graduated' and became full-fledged officers, new rookies have come on board. Keeps the show moving along.
There's not as much humor as in Castle, but still some. The work personalities of the different cops help keep the show interesting. There is one over-arching serial killer villain storyline that seems obligatory in these types of shows (Bones had a couple).
Overall, I'm glad Fillion got to star in another show right away, and he's good in cop shows. If you like him, this is definitely a must watch. And this show is great for 'I Recognize that Actor' posts on FB.
This year, The Rookie: Feds started as a direct spin-off. I recognize Niecy Nash from the couple seasons of Reno 911 I watched (I just saw her costar, Thomas Lennon, be pretty funny in a Lethal Weapon). She and a few of the other stars of the new show were on a big two-parter in season four of The Rookie. She was also Monk's nurse for one episode after Bitsy Schram left the show.
The show follows the same premise – she gave up her life as a long-time high school guidance counselor to go through Quantico and become and FBI agent. So, The Rookie – but feds. There has been a lot of cross-over, with actors from one show appearing on the other. Not every episode, but it's not uncommon.
I find Nash rather annoying. And she does anything she wants, ignoring the rules, without any repercussions. Reminds me of Annie on Covert Affairs. Though its' a reflection of current society, which probably helps the show resonate. But it's a good show, the main characters are interesting, and the tie-in to The Rookie is a definite plus.
The Rookie airs new episodes on Sunday; Feds on Tuesday. The ONE time I watched a new Feds before The Rookie, they gave away a HUUUUUUUUGE thing from The Rookie. In the 'Previously seen…' intro. Like, a long story arc. If you are on the current season of both shows, I recommend watching each week's Rookie before the new Feds. You have been warned.
BONES
I did not watch Bones during its run (nor have I read any of Kathy Reich's novels). A couple years ago, while it was still on Netflix, I watched several of its twelve seasons (245 episodes is impressive!) But Netflix lost it, and that was that. Until I upped my Disney+ subscription and got Hulu. Which is where most of this essay's shows stream…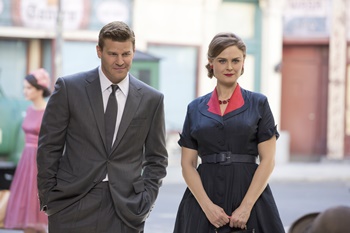 I am now two-thirds of the way through the penultimate season. They killed off my favorite character in season ten. Then, here in season eleven, they turned one of the likable characters into a total jackass. The urge to smack him every time he opens his mouth must be overwhelming to the others.
I like – not love – this one. It's been an entertaining show, though the loooong story arcs with the super villains have been a bit much. It's at testament that it ran so long, as the title character is annoying much of the time. David Boreanaz is terrific as the lead FBI agent, and he's the main reason I've watched the entire show.
The two-hundredth episode (200th in the 10th) was a wonderful homage to Hitchcock, set in Hollywood in the forties. Visually, it was scrumptious, and the cast got to play different types of characters. Boreanaz channeled his inner Cary Grant as a master thief. If you're a Hitchcock fan, I highly recommend watching this one. You don't even even have to know anything about the series (though you will appreciate it a bit more if you know what the characters are normally like). Just a wonderful tribute to Hitch.
I assume the jerk character is going to turn it around, as it's hard to imagine they would end the series with all the fans hating him. But Bones is a forensic police procedural with lots of relationship stories as well. Good show.
I've not watched Seal Team, but Boreanaz is the lead, so I may check it out. It's run 104 episodes so far, and also features Max Thieriot (Fire Country, above). So, I'd be seeing him as well.
MISC
And I'm re-watching Rings of Power for the ongoing series here at Black Gate. I like it a little more, but season one still feels like far too much fan fiction, and a missed opportunity. But it's better than The Shannara Chronicles was.
I'm also watching a very curious comedy Western called Quick Draw, which was a Hulu original. Seems to have been a partly improvised show, with star John Lehr, and his wife, creating, writing, and directing. It's a WAY less politically correct Blazing Saddles. (Yeah – you read that right) And it's more often clever than dumb funny. I like John Lehr quite a bit as the Harvard-educated sheriff of a small town. I'll probably write about this after I finish it. It's fun.
I'm still watching Grantchester. It's kinda slow, but it's still interesting. I'm past the major cast change and seeing how the show evolved from there. It's a British buddy cop show with a crime-solving Anglican priest and crime-weary veteran cop. Good show.
Check out prior viewing I've discussed.
Some previous entries on things to watch:
What I'm Watching – September 2022 (Galavant, Fire Fly, She-Hulk, and more)
What I'm Watching- April 2022 (Outer Range, Halo, Why Didn't They Ask Evans, and more)
When USA Network was Kicking Major Butt (Monk, Psych, Burn Notice)
You Should be Streaming These Shows (Corba Kai, The Expanse, Bosch, and more)
What I'm BritBoxing – December 2021 (Death in Paradise, Shakespeare & Hathaway, The Blake Mysteries, and more)
To Boldly Go – Star Treking – (Various Star Trek incarnations)
What I've Been Watching – August 2021 (Monk, The Tomorrow War, In Plain Sight, and more)
What I'm Watching – June 2021 (Get Shorty, Con Man, Thunder in Paradise, and more)
What I've Been Watching – June 2021 (Relic Hunter, Burn Notice, Space Force, and more)
What I'm Watching: 2020 – Part Two (My Name is Bruce, Sword of Sherwood Forest, Isle of Fury, and more)
What I'm Watching 2020: Part One (The Adventures of Brisco County Jr, Poirot, Burn Notice, and more)
Sherlock Holmes (over two dozen TV shows and movies)
---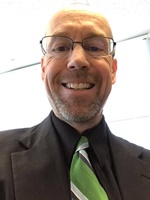 Bob Byrne's 'A (Black) Gat in the Hand' made its Black Gate debut in 2018 and has returned every summer since.

His 'The Public Life of Sherlock Holmes' column ran every Monday morning at Black Gate from March, 2014 through March, 2017. And he irregularly posts on Rex Stout's gargantuan detective in 'Nero Wolfe's Brownstone.' He is a member of the Praed Street Irregulars, founded www.SolarPons.com (the only website dedicated to the 'Sherlock Holmes of Praed Street') and blogs about Holmes and other mystery matters at Almost Holmes.
He organized Black Gate's award-nominated 'Discovering Robert E. Howard' series, as well as the award-winning 'Hither Came Conan' series.
He has contributed stories to The MX Book of New Sherlock Holmes Stories – Parts III, IV, V, VI and XXI.
He has written introductions for Steeger Books, and appeared in several magazines, including Black Mask, Sherlock Holmes Mystery Magazine, The Strand Magazine, and Sherlock Magazine.