What I'm Watching: 2020 (Part Two)
What I'm Watching: 2020 (Part Two)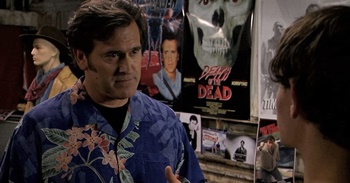 A couple weeks ago, I talked about some of the shows I've watched during this Pandemic-plagued 2020. Well, I have a few more to talk about – along with some movies. So, awaaaay we go!
My Name is Bruce
In the first essay, I mentioned that I did a complete rewatch of The Adventures of Brisco County Jr, which is my second-favorite show of all time. Along with listening to Campbell read both of his autobiographies (highly recommended), I re-watched My Name is Bruce. It is an amusing parody of both his own career and his low budget B-movies. Campbell has a fantastic sense of self-deprecating humor (trust me on the autobiographies: great reads, and great fun to hear him narrate his own life story), and this movie is all about him poking fun at himself.
He filmed the whole thing up in Oregon on his own property, and the cast is full of old friends, including several folks from The Evil Dead. Ted Raimi plays no less than three different parts. And he's funny in all of them. I quite enjoy this silly movie. The in-jokes are fun to look for.
The Expanse
I mentioned this one in the earlier post, and I've since completed seasons two through four, so I'm all caught up. Season three was a disappointment, but I liked season four well enough that I'm looking forward to the fifth installment, which should drop on Prime in December.
Based on a series of novels by James S. Corey, this is intellectual scifi. There's action, but the show is more about political intrigue, genetics, national expansionism, and evolving character relationships. I felt this was a better version of the Battlestar Galactica remake. That show just plodded along, weighed down by its own gravitas. I was more bored than intrigued and I gave up on it.The Expanse has the same heft, but moves along more smoothly and kept my interest.
The show starts with three distinct but inter-weaving plots, and they form a tangled skein (Holmes reference for you there!) that continues to evolve over the seasons. Characters aren't black or white; not one dimensional. And they change as the show goes on. This is a smart series.
Sword of Sherwood Forest
Richard Greene starred in the successful The Adventures of Robin Hood, which aired on British television from 1955 through 1960, covering a whopping 144 episodes. Greene's Little John was played by Archie Duncan, who was the clueless Inspector Lestrade in Ronald Howard's Sherlock Holmes. Which you read about here, of course. Former TV Holmes Alan Wheatley was the villainous Sheriff of Nottingham. Ian Hunter, King Richard in Errol Flynn's classic Robin Hood, appears in seven episodes. He was Dr. Watson in Arthur Wontner's The Sign of Four.
Hammer Films, best known for their horror films, made other kinds of movies as well. As soon as the series ended, Hammer signed Greene to reprise his role in a full-color version of the tale (the TV show was in black-and-white). Peter Cushing, Hammer's biggest horror star, was given the role of the Sheriff of Nottingham.
One more Holmes-related piece of trivia (I do know my Holmes): Greene was Sir Henry Baskerville – not in Hammer's version, starring Cushing, but in Fox's classic rendition with Basil Rathbone. Rathbone of course was the evil Sir Guy in Flynn's Robin Hood.
Sword of Sherwood Forest just isn't exciting enough. It's not bad, and I like seeing Greene get to play the role without the restrictions of a quickly-produced TV episode; and in color. Cushing is good in almost any role he plays, and he's smoothly despicable, yet multi-layered, as the evil Sheriff. Robin works undercover, trying to stop the Sheriff's plan to take over an estate. There's nothing wrong with this movie, but it doesn't have the swashbuckling zest of Flynn's, and the humor is just 'okay.' I like a decent Robin Hood movie, and this one is that – decent. Worth a watch, but unlikely to become a favorite.
We're not done with Peter Cushing yet. He's the Monday Star of the Month for October on Turner Classic Movies, and it's been a Cushing-fest!
Cash on Demand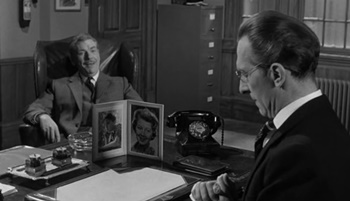 Andre Morell played a solid, un-Nigel Bruce-like Watson opposite Cushing in Hammer's Hound of the Baskervilles (which I wrote about here). Two years later, Hammer paired them again in the clever Cash on Demand. It's a heist film, in which Morell robs the bank at which Cushing is the manager. That's a spoiler, but you learn it very early in the film. And you've had 59 years to see this movie!
Cushing is a total martinet. The kind of manager who berates an employee because the nib of a pen isn't sharp enough. The movie is set at Christmas and you can bet there isn't a Christmas tree in the office! Morell arrives and quickly takes charge through an ingenious threat. And regarding personalities, he's more likable than Cushing, even though he's the antagonist. And he's a ruthless yet charming one.
I'm not gonna give away too much. This is a neglected little crime flick that deserves a watch. And one of the reasons it's a clever one is because it's a reworking of Dickens' classic tale, A Christmas Carol, with Morell playing the role of the ghosts, but without any supernatural nonsense. I'd never heard of this one before, and I'm glad TCM ran it. It's based on a play, and the entire film takes place in the bank. It really is multi-layered heist movie.
Hell on Wheels
I finished my re-watch of Burn Notice. I watched all seven seasons, covering 111 episodes. And it was just as good the second time through. Simply a terrific spy series and definitely in my Top Ten. Maybe Top Five.
Having finished that, I decided to revisit (at least season one) of this gritty Western noir. Hell on Wheels is a grim Western with a terrific cast. I already wrote about it here at Black Gate, and a half-dozen episodes in, it more than holds up. I'd like to see Anson Mount in a similar role. He's fantastic in the part. This ran one-season apart from Justified, and I looked forward to seeing both shows every week. Another strong recommendation.
Isle of Fury
I have 'saved' a couple of Humphrey Bogart movies for over twenty years. Just so I could look froward to them some day. One of those is Isle of Fury, which was his first lead after The Petrified Forest enabled him to 'stick' in Hollywood. It's a B-melodrama, set in the South Seas. You should watch the trailer to see the octopus. You want to talk about special effects! I'm not in any hurry to watch this one again, but any Bogart film is worth seeing at least once.
I also re-watched a few favorite Westerns, like Rio Bravo, Ride the High Country, and Support Your Local Sheriff. I don't watch a lot of Westerns, but I do like a good one.
I've written posts on Leverage, and on two Basil Rathbone films as Sherlock Holmes. And A (Black) Gat in the Hand covered several hardboiled movies and TV shows this go-round. Here's the most recent (with links to everything in the series), on George Raft's Johnny Angel.
---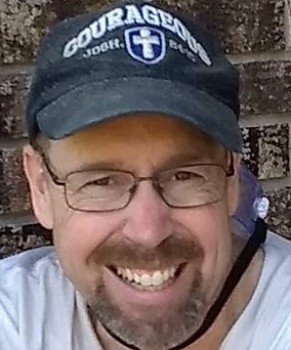 Bob Byrne's 'A (Black) Gat in the Hand' was a regular Monday morning hardboiled pulp column from May through December, 2018 and again from August through December, 2019. It returned in June, 2020.

His 'The Public Life of Sherlock Holmes' column ran every Monday morning at Black Gate  from March, 2014 through March, 2017 (still making an occasional return appearance!).
He organized 'Hither Came Conan,' as well as Black Gate's award-nominated 'Discovering Robert E. Howard' series.
He is a member of the Praed Street Irregulars, founded www.SolarPons.com (the only website dedicated to the 'Sherlock Holmes of Praed Street') and blogs about Holmes and other mystery matters at Almost Holmes. That's also the name of his podcast.

He has contributed stories to The MX Book of New Sherlock Holmes Stories – Parts III, IV,  V, VI and XXI.