What I'm Watching: December, 2022
What I'm Watching: December, 2022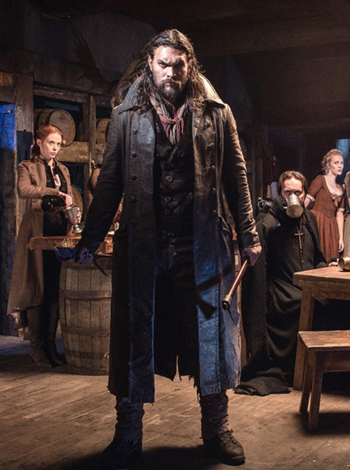 Last week, I spent 5,000 words talking about Dark Winds and the Tony Hillerman series it is adapted from. I even watched it twice – as I said, it's a good series: just not good Hillerman. Recommended.
I continue to look forward to Tulsa King every Sunday. That may be the best show out there right now. I talked about that in the November post.
I did a series of posts on The Rings of Power – it was a 'meh' series. Better than The Shanarra Chronicles, not as good as The Wheel of Time. For over a half-billion dollars, it should have been better than fan fiction.
First half of season six of The Rookie was fine: though the new boot is easily the worst character in the history of the show. Season one of the spin-off show, The Rookie: Feds, was okay.
My son and I are watching Lethal Weapon: I'm not totally crazy about Damon Wayans in the role, but he and Clayne Crawford work well together. I think Crawford is the key to the show. I know there was a cast change after season two, so I'm leery. But overall, it's a fun buddy cop show.
Moving on.
FRONTIER
This Netflix original came on my radar as I was watching Dark Winds. Jessica Matten, Bernie Manuelito on Dark Winds, is a regular on Frontier. And Zahn McClarnon (Joe Leaphorn) was in season one. So, I'm intrigued.
It ran from 2016 through 2018; six episodes for season, and was made in conjunction with Discovery Canada. I'm more familiar with mounties, and Frederick Nebel's 1920s Canadian outback. This is turn of the 18th century fur trading in British-controlled Canada.
Jason Mamoa (best known for Aquaman, but a decent Conan saddled with a bad script) is a half-Cree, half-Scot, living in the Canadian wilds. He's at war with The Hudson Bay Company, which is the East India Company of North America. Of course, he's got a tragic history underlying it, which is revealed late in season one.
But as Declan Harp, he's trying to leverage the local Indians and independent fur traders, to resist the domination of the HBC. It's an uphill fight in all directions. The players are ruthless, and Harp is almost a mythical monster. He is total bad-ass in this show.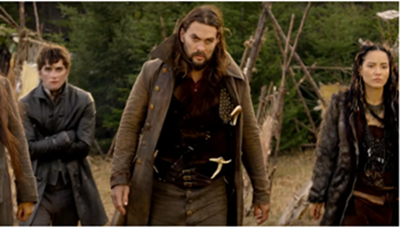 I'm not too well versed in the fur trade period of North American history, though I did pick up a little in school. This is a pretty neat show. It's rather intense, and even the people you root for do some things you might not be crazy about. The cast is solid, the acting is good, the story is moving along, and the Canadian wilderness, along with the circa -1799 settlements, is great to see.
If you like Mamoa, or this period in North American history, I would definitely check it out on Netflix. And Evan Jonigkeit (Captain Chesterfield) was 'Toad' in X-Men. I'm continuing on to season two this week.
LEVERAGE: REDEMPTION
I loved the original Leverage, which I wrote about here. I still watch random episodes. It was a terrific heist/caper show with an 'Equalizer' theme. Can't recommend it enough. I also really like Almost Paradise, another Dean Devlin show, with Christian Kane in an Elliot-similar role. Good show for Leverage fans.
I was thrilled when, after a nine-year break, Leverage was relaunched as Leverage: Redemption. Timothy Hutton – accused of a sex crime (still not proven and the FBI charged the alleged victim with trying to blackmail him before she filed suit), was deemed untouchable and left out of the show.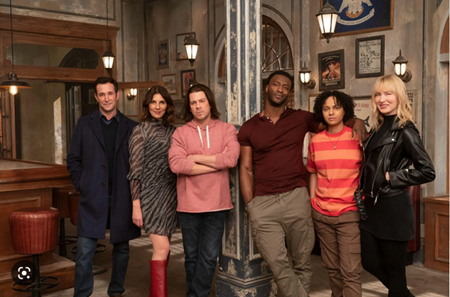 Aldis Hodge (Hardison) was busy starring in the successful cop show, City on a Hill, and has been a semi-regular, appearing here and there. They replaced his hacker role with his sister, Breanna. Played by Aleyse Shannon, she is an anti-establishment beatnik and easily the worst regular in the history of the franchise. She manages to annoy in about every episode.
I liked the first season, and it came back last month for a second one. Parker is totally goofy and silly and pretty much no longer anything like the character she played in the original. It started in season one, but they've gone full bore. She might as well be totally comic relief. It's disappointing, and she drags her scenes down. It was a cool character.
Almost Paradise (which is coming back for a second season) is simply a better show than Leverage: Redemption is now in season two. I'm still watching, but it's easily at the nadir of the franchise. Hoping it bounces back.
SOOOOO….
Still catching a Bones episode here and there, as I close in on the end of the penultimate season. Still re-reading some Tony Hillerman, as I always enjoy his stuff, and that's cut down on watching time. I'm figuring what to follow Frontier with. Mamoa did a modern-day Indian series where he's a really bad dude. Maybe try that next.
Some previous entries on things to watch:
What I'm Watching – November 2022 (Tulsa King, Andor, Fire Country, and more)
What I'm Watching – September 2022 (Galavant, Fire Fly, She-Hulk, and more)
What I'm Watching- April 2022 (Outer Range, Halo, Why Didn't They Ask Evans, and more)
When USA Network was Kicking Major Butt (Monk, Psych, Burn Notice)
You Should be Streaming These Shows (Corba Kai, The Expanse, Bosch, and more)
What I'm BritBoxing – December 2021 (Death in Paradise, Shakespeare & Hathaway, The Blake Mysteries, and more)
To Boldly Go – Star Treking – (Various Star Trek incarnations)
What I've Been Watching – August 2021 (Monk, The Tomorrow War, In Plain Sight, and more)
What I'm Watching – June 2021 (Get Shorty, Con Man, Thunder in Paradise, and more)
What I've Been Watching – June 2021 (Relic Hunter, Burn Notice, Space Force, and more)
What I'm Watching: 2020 – Part Two (My Name is Bruce, Sword of Sherwood Forest, Isle of Fury, and more)
What I'm Watching 2020: Part One (The Adventures of Brisco County Jr, Poirot, Burn Notice, and more)
Sherlock Holmes (over two dozen TV shows and movies)
---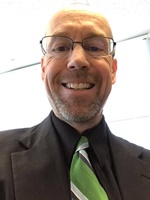 Bob Byrne's 'A (Black) Gat in the Hand' made its Black Gate debut in 2018 and has returned every summer since.

His 'The Public Life of Sherlock Holmes' column ran every Monday morning at Black Gate from March, 2014 through March, 2017. And he irregularly posts on Rex Stout's gargantuan detective in 'Nero Wolfe's Brownstone.' He is a member of the Praed Street Irregulars, founded www.SolarPons.com (the only website dedicated to the 'Sherlock Holmes of Praed Street') and blogs about Holmes and other mystery matters at Almost Holmes.
He organized Black Gate's award-nominated 'Discovering Robert E. Howard' series, as well as the award-winning 'Hither Came Conan' series.
He has contributed stories to The MX Book of New Sherlock Holmes Stories – Parts III, IV, V, VI and XXI.
He has written introductions for Steeger Books, and appeared in several magazines, including Black Mask, Sherlock Holmes Mystery Magazine, The Strand Magazine, and Sherlock Magazine.