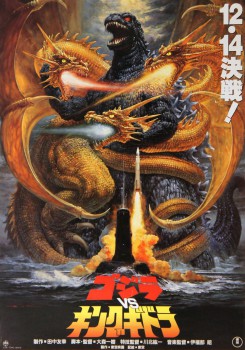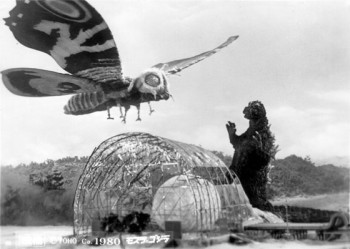 Caution: This article discusses some details about Godzilla '14 that viewers who have yet to see the film may consider spoilers. (Non-spoiler review here.) Viewers who haven't seen the film should also go take care of that now.
Legendary Pictures and Warner Bros. felt confident enough about the almost $200 million that the new Godzilla took in at the global box office during its opening weekend — the biggest International opening of 2014 at that point — to announce a few days later what everyone knew the moment the movie started pulling in heaps of cash: "Yep, we're gonna make another one."
We know little more at the moment. In the build up to Godzilla '14, all parties involved avoided sequel speculation. Director Gareth Edwards — whose association in a follow-up is uncertain at this time, especially since he signed on to direct the first Star Wars spin-off movie — made brief mention of doing something with the "Monster Island" concept introduced in Destroy All Monsters (1968), but nothing specific. Which means we can all speculate freely and wildly about what might happen in Godzilla Raids Again or whatever title "Godzilla II" has.
The big question about any Godzilla sequel: What other monster(s) will appear? Although it's possible for Legendary Pictures to go with an original creature — and they did well with the MUTOs — it's almost a guarantee they'll negotiate with Toho Studios for the rights to one of the classic kaiju. Toho is reportedly through the roof with excitement over the new movie, so the negotiations won't be aggressive.
There are many monster possibilities, but most online speculation has landed on two superstars: Mothra and King Ghidorah. Any Godzilla fan would place these kaiju at the top of a list of "must haves."
---