New Pulp Fiction for Our New Hard Times
New Pulp Fiction for Our New Hard Times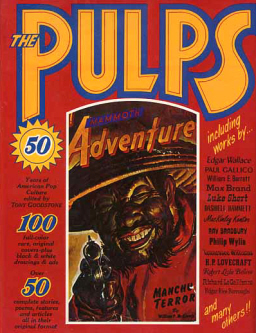 Pulp fiction is back — in print, online, in ebooks, and on iPads. Tough guys, tough women, tough prose, action and more action, blood and thunder, heroes and villains presented unapologetically as heroes and villains.
And why not? Why not have as much blood and thunder as we can handle right now, given that the last time we saw this much imaginative raw prose in the hands of readers, we were in the hard times of the early 1930s?
Fans of the original old, tough, wild pulp stories have always been here, collecting the magazines when they found them at garage sales or at science fiction conventions. But after the heyday of these magazines in the 1930s and 1940s, popular fiction in the 1950s and 1960s changed and moved on to paperbacks and digest zines and television shows.
By then, though, pulp had lost some of its edge. In the postwar boom, it became less than it had been, in the same way that the antics of rough early vaudeville, for example, changed as the routines moved to radio and then to early television and then to sitcoms.
The early 1970s saw a boom in nostalgia for the real stuff from the 1920s and 1930s — just in time for the very serious recession then. That's when you found remaindered copies everywhere of Tony Goodstone's big old coffee table book The Pulps, still the best introduction to the popular fiction of hard times and war time. Tons of great stories were brought back, and Bette Midler's Songs for the New Depression sold right alongside paperback reprints of the Shadow and Doc Savage and Max Brand.
We're back there now. We're in the Lesser Depression, as Paul Krugman has identified it. And just as in the hard times of the early 1970s and the very hard times of the early 1930s, pulp fiction is here to fulfill its commitment to giving us outlandish, big top entertainment.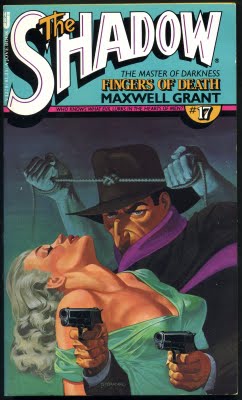 But the new pulp isn't just a resurgence of interest in historic magazines and writers. In the same way that the latest technology of the 1920s and 1930s allowed publishers to invest in the quick, immediate-feedback production of The Shadow and Spicy Detective Stories in the cheap-paper magazine format, our latest technology — the Internet and print-on-demand publishing — has created a new generation of young writers who are writing pulp fiction, and they are servicing an audience that is growing by leaps and bounds.
Talent follows technology — so the new pulp era is happening right under the noses of — and almost out of sight of — the legacy publishers still stuck in the chain bookstore model of a generation or more ago.
Ever hear of Airship 27 Productions?
You will. It offers "pulp fiction for a new generation" and is the brainchild of Ron Fortier and Rob Davis, both of them veterans of the new-wave comics that took over that landscape in the 1980s and 1990s.
Airship 27 hires writers to create new adventures for some of the classic heroes of the 1930s: the Black Bat (who influenced the creation of both Batman and Daredevil), the Green Lama, the Avenger (a precursor of Marvel's Punisher) — even the Moon Man, a Robin Hood-type vigilante who fights crime while disguising himself by wearing a fish bowl over his head. (Yes! A fishbowl!)
You know how racist the Great Depression years were? Airship 27 addresses that imbalance. It has released a neopulp novel by Charles R. Saunders, the creator of the great Imaro and the godfather of Sword and Soul fiction.
Saunders' creation is Damballa, a mysterious Shadow-type figure born and raised in Africa who, in his first adventure, fights Nazi operatives in Harlem in 1938.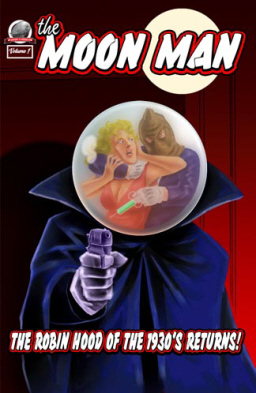 Too cool? Wait till you read it. It is very cool.
And R.A. Jones has created Deathwalker, a native American warrior inspired by Robert E. Howard's Depression-era Conan the barbarian.
I, too, have a new pulp novel just out from Airship 27. Back in the day, I coauthored the Red Sonja novels for Ace Books and wrote a bunch more sword-and-sorcery and horror paperbacks — pulp through and through.
Now I have Evil Dave, as I think of him — a 100-year-old sorcerer who works as a fixer and hired gun in our contemporary, tough, neodepression world.
He's a throwback to the good badmen, or bad good men, that were everywhere in the popular fiction of the 1930s.
The title of his first adventure is Call of Shadows — you can feel the pull of evil, but if you give in to it, it might cost you your soul. You can order Call of Shadows and Damballa and plenty more new pulp as ebooks or as pulp magazine–sized paperbacks  from Create Space at Amazon.com, from Indy Planet, or from the Airship 27 store).
Other publishers, too, are offering neopulp fiction — Pro Se Press and Moonstone Books, for starters. Weird Tales, after several years of featuring steampunk and bizarro fiction (and winning a Hugo for it), is now under new editorship and returning to the gothic horror and weird adventures of its roots.
The extremely successful Black Gate magazine for years has been publishing this sort of fiction by the new generation of fantasy and horror writers, including Howard Andrew Jones, the scholar who brought Harold Lamb back into print and who's also revived the exotic adventure style of fiction featured in the old Magic Carpet magazine with his recent novel, The Desert of Souls. It's getting great reviews, as it should.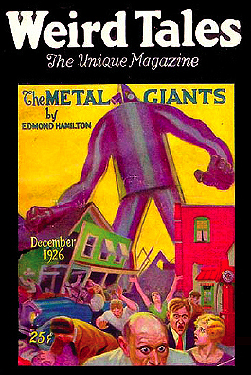 When I was in my early twenties, I made the acquaintance of Edmond Hamilton and Leigh Brackett during the last few years they were alive. Mr. Hamilton had first been published in Weird Tales in 1926; he wrote exciting, colossal space opera stories that influenced generations of writers, including George Lucas.
Miss Brackett wrote some of the best sword-and-planet stories and Westerns you will ever read (she won a Golden Spur Award), as well as tough crime fiction — she was hired by Howard Hawks to work on the script of Bogie and Bacall's The Big Sleep alongside William Faulkner and Jules Furthman.
One afternoon while I was visiting the Hamiltons at their old farmhouse in Kinsman, Ohio, near where I was born, Mr. Hamilton told me that a lot of people claimed to dislike imaginative stories and preferred realistic fiction.
Why do I want to deal with realism? he said. There's enough reality outside my front door. What I want from stories is escapism and adventure.
I paraphrase him, but I've never forgotten he said that because Mr. Hamilton wasn't talking about the kind of escapism that allows us to forget about the life right outside our front doors.
He was talking about the escapism and adventure that reminds us who we are in very tough times, during depressions and wars.
The heroes of his stories are not hip and ironic; they have no time for that sort of self-indulgence. They are sincere and purposeful and dealing with big problems. They are us.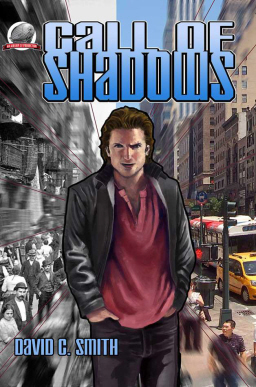 This is because we are not small in our imaginations, and neither are our problems: any of us who have suffered through terrible loss or been challenged in a substantial way understand that these difficulties really are giant monsters and malevolent ghosts and werewolves that show us no mercy.
Still, we do what we can to succeed. We find a way. We get up and we fight through it and we do it, we get it done.
We really are the dreams we have inside us. This is who we are, and we know it — Captain Future or Red Sonja, the Domino Lady or Damballa or the Shadow.
It's the truth, and it is necessary. We're the hero who takes the journey and learns something and then returns with the gift of fire or with whatever else we can find to help ourselves and our communities solve problems, come together, put things right again.
That's what pulp fiction does for us. It reminds us of the heroes we are, each one of us, no matter what.
That's why I like pulp fiction. And that's why it's back, once again, to help us get through our new hard times.
---
David C. Smith is a novelist and the managing editor of an orthopaedic clinical review journal. He lives outside Chicago with his wife and daughter. He is the author or coauthor of twenty novels, including the popular Red Sonja series published in the 1980s. The graphic novel version of his novel Seasons of the Moon will begin appearing on the SkyStorm Studios website later this spring. Ten of his fantasy and horror novels are scheduled to be republished by Wildside Press.