Black Gate Online Fiction: Dark Muse by David C. Smith
Black Gate Online Fiction: Dark Muse by David C. Smith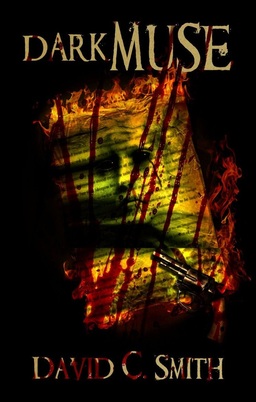 Black Gate is very pleased to offer our readers an exclusive excerpt from Dark Muse, the new noir thriller from David C. Smith.
Jack Mathis, a bright young book editor in Chicago, has found the next great American writer. Yet this anonymous genius is inspired to create in the darkest way imaginable: he picks his victims carefully, murders them gruesomely, then gives them new life in the best stories Jack has ever read.

The writer knows all about Jack. All about his wife. Knows everything. He has more stories in mind, too. Jack wants them. What is he willing to do to get them?
David C. Smith is the author of twenty-two novels, primarily in the sword-and-sorcery, horror, and suspense genres, including The Witch of the Indies (1977), Oron (1978), The Sorcerer's Shadow (1978), and The West is Dying (1983).
David is the co-author, with Joe Bonnadonna, of Waters of Darkness, also available from Damnation Books. Read a free excerpt here.
The complete catalog of Black Gate Online Fiction, including stories by David Evan Harris, Janet Morris and Chris Morris, John C. Hocking, Michael Shea, Peadar Ó Guilín, Vaughn Heppner, Aaron Bradford Starr, Martha Wells, Nina Kiriki Hoffman, E.E. Knight, C.S.E. Cooney, Howard Andrew Jones, and many others, is here.
Dark Muse was published by Damnation Books on December 1, 2012. It is 206 pages and currently available in trade paperback for $17.99, and $5.95 for the digital version.
Read a complete sample chapter of Dark Muse here.